Print2Parliament! 2021 - POSTPONED UNTIL 2022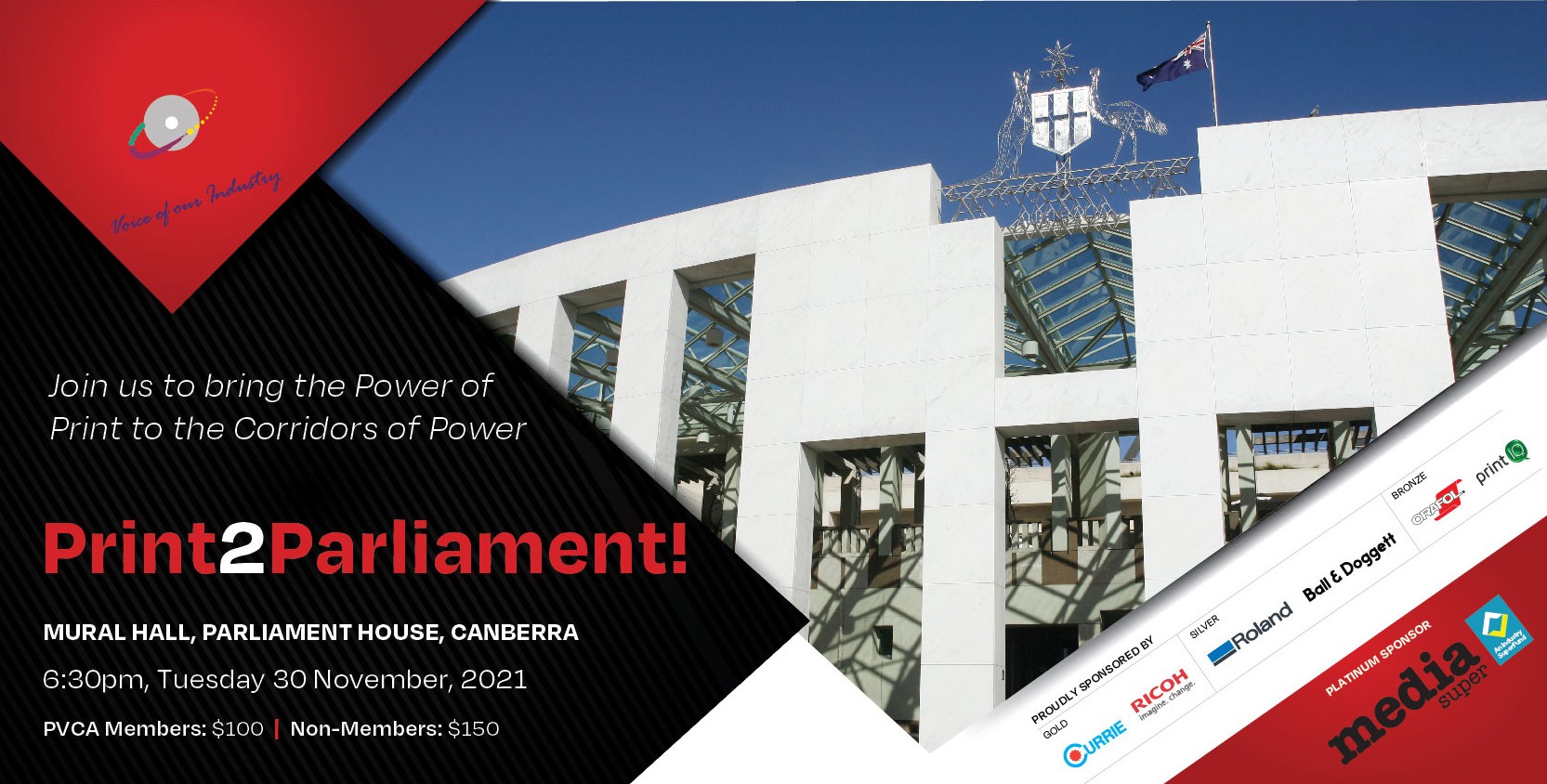 Join Print & Visual Communications Association as we communicate the power of print and packaging to politicians and policy makers over drinks and canapés in the splendid Mural Hall at Parliament House.
At Print2Parliament!, PVCA will present a display of National Print Award winning entries to showcase the outstanding achievements of our industry, take the opportunity to discuss the sector's value and importance, share our passion for print.
Location
Parliament House, Mural Hall
Parliament Drive, Canberra ACT 2600
Contact Details