Committee for Ballarat Insights Forum - POSTPONED (DATE TBA)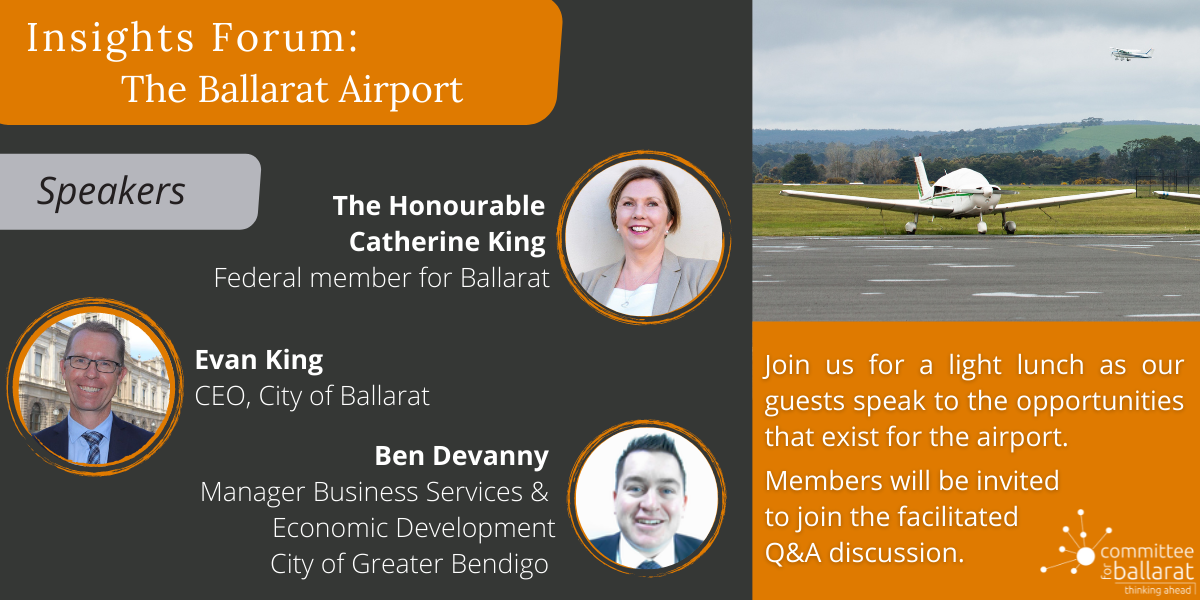 The Ballarat Airport

Connectivity is a key feature of Committee for Ballarat's Strategic Plan and a critical enabler for business, industry, and the community. The airport provides Ballarat with a very unique opportunity to connect road, rail and air. Such connectivity is an opportunity for the region and specifically for BWEZ, with business and industry able to access integrated transport options and enhance access to existing and new markets.
Location
Housey Housey
12 Armstrong St N, Ballarat Victoria 3350