Footscray Primary School Community Mosaic
Claim your spot in history!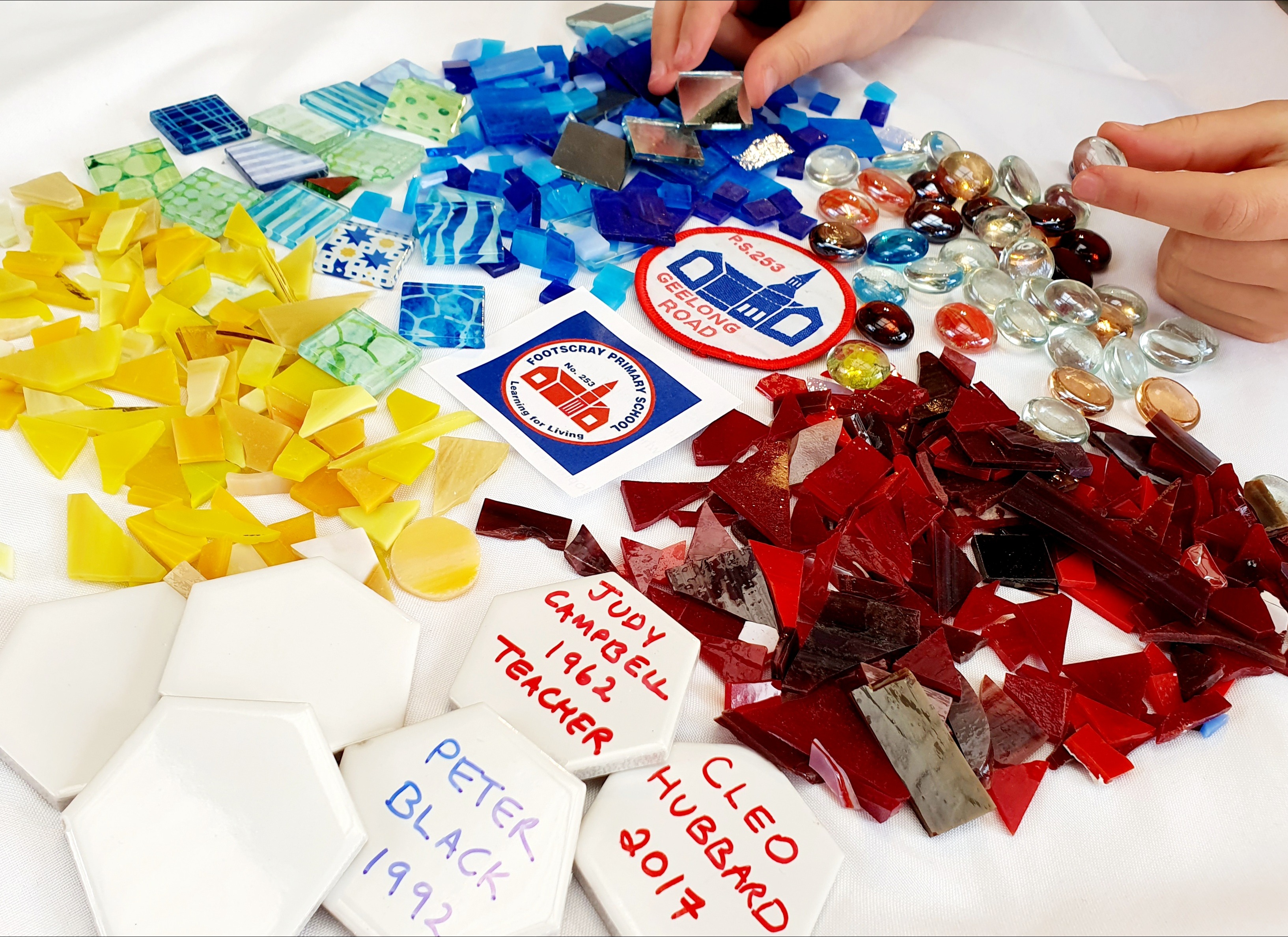 This year, Footscray Primary School turns 160!
Since we opened our doors in 1861, thousands of students, staff and families have made up our school community. During our history, a variety of different nationalities, languages and perspectives have connected to make our school special.
In our 160th Anniversary year, join us in celebrating our great community by becoming part of our Community Mosaic!
The FPS Community Mosaic will be a colourful outdoor artwork designed by our students, and made of ceramic, glass and recycled materials. We're inviting everyone associated with our school over the years to help create the artwork, by buying a mosaic tile. We'll personalise your tile, and incorporate it into the mosaic design.

Claim your tile by clicking the "Book Now" button above - $5 each, or three for $12.

Are you a current or former student? Or a teacher? Have friends or family members been involved with Primary School 253/ Geelong Road State School/ Footscray Primary School? Tell us the details of the person you're buying for (name, relationship to the school, and enrolment date if applicable), we'll write them on the tile and find a special spot for it in the artwork.
Please join us to see the finished Community Mosaic at FPS' 160th Anniversary Celebration on Saturday 20th November.
Tile sales will be open until September 17th, 2021.
Contact Details
Footscray Primary School
100 Geelong Road, Footscray
Ph: (03) 9687 1910