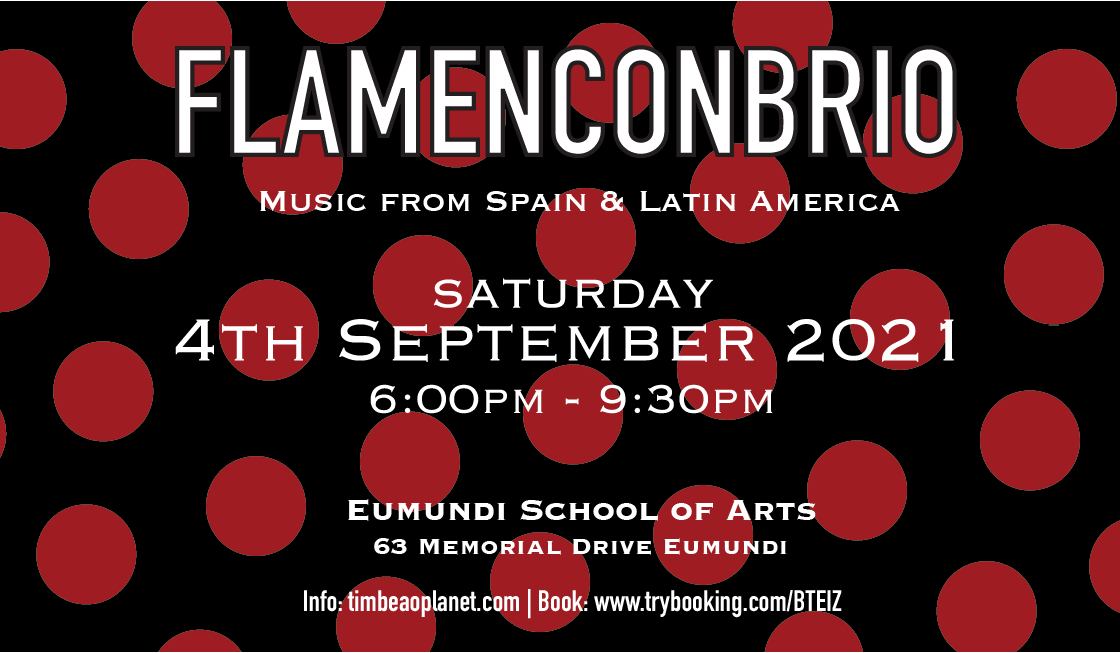 FlamenConbrio is bringing the passion and heartfelt emotion that their art form is known for.
This show is a fusion of haunting harmonies, pulsing rhythms and dances from Southern Spain combined with dynamic Latin American rhythms and passionate songs.
The Artists are: Percussionist Jalberto Maldonado, Singer Marina "La Nena" Varney, Dancer Yioda Wilson, Guitarists Amir Reza Vahadati and Donovan Rodriguez, Trumpeter James Halliday, all seasoned performers and ambassadors of their own craft.
Location
EUMUNDI SCHOOL OF ARTS
63 , Memorial drive, Eumundi queensland
Contact Details