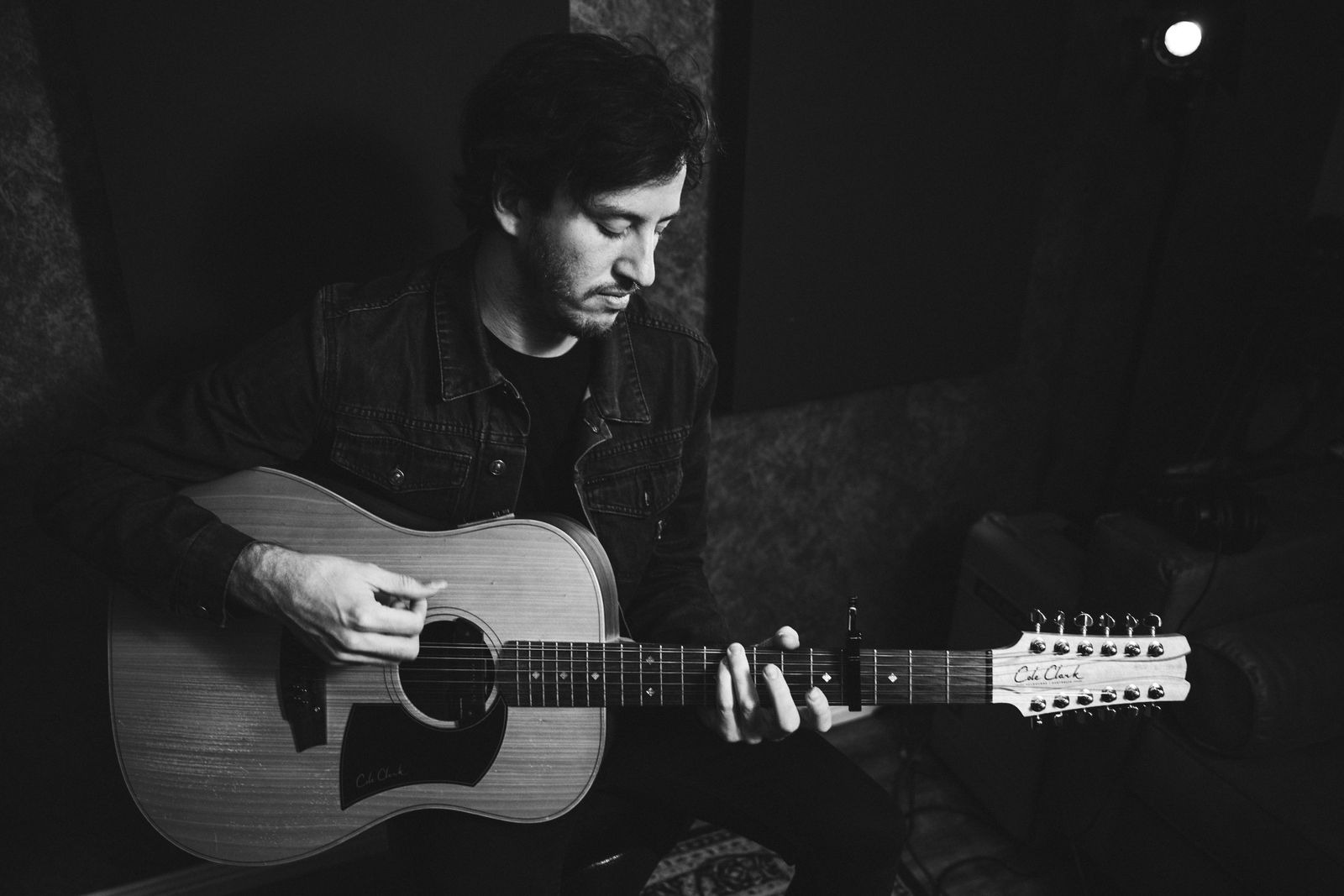 TICKETS $30
SHOW STARTS 8:00PM (DOORS OPEN 7:30PM)
Allocated table seating applies. Bookings under the same name will be seated together. To be seated with a separate booking, please ensure that all bookings are under the same name.
BYO Drinks and Nibbles.
Please note: This event is subject to current COVID-19 restrictions. In the case that this event has to be cancelled or postponed, refunds will be provided. We ask you please 'Stay Home if you are experiencing any of the following symptoms: - Fever, - Runny Nose, - Sore Throat, - Cough, - Chills, - Shortness of Breath, - Loss of Smell or Taste'. Thankyou.
It is now a condition of entry to the venue that you present proof of COVID-19 vaccination. We respect people's rights to choice in this matter, and recommend that you do not book tickets to this event if you are not going to be fully vaccinated. Please do not arrive at the venue if you are not fully vaccinated.
BIOGRAPHY
James Bennett is an independent solo artist & multi instrumentalist from Newcastle NSW. A prolific songwriter & one who believes in writing for a purpose & not just for the sake of trying to hit the big time.
James grew up on an off the grid, isolated farm just inland of Byron Bay where his parents raised him listening to nothing but Bob Dylan.
He would sneak his dads guitar from the cupboard & imitate Bob Dylan, singing every word to every song. He even made a harmonica brace out of an old wire coat hanger so he could play the harmonica & guitar at the same time! James has been writing songs since he was in primary school but what really got him into music as a career was a chance open mic night that revealed to him just how addicted he would get to playing live.
Fast forward a few years & he was playing all over Australia weekend to weekend!
James has now released three albums & is in the process of releasing his fourth 'Life and Life Only' (out July 9th 2021)
In 2017 James flew across the world to Hollywood California to record his second album 'Run with the Hunted' with producer/ engineer Scott Campbell who has worked on many top selling albums such as 'Jagged Little Pill' by 'Alanis Morissette', 'Return of Saturn' by No Doubt & many more!
James' third album was recorded in New Zealand with Ex 'John Butler Trio' Drummer/ percussionist 'Michael Barker' & features harmonies by popular Canadian born/ Australian singer Wendy Matthews.

Over the years James has warmed up the stage for much loved Aussie artists such as Diesel, Jeff lang, The Whitlams, Wendy Matthews, Ian Moss, The Black Sorrows, Vika & Linda Bull, Mental As Anything, Rick Price, Rai Thistlethwayte & Dan Sultan.
This impressive list also extends to some well known international artists like Newton Faulkner (UK) & Canned Heat (USA)

James has graced the stage at many festivals across the country as well including 'Sydney Blues & Roots Festival', Airlie Beach Festival of Music', 'Grow your Own', 'Wingham Akoostik Festival', 'Festival of the Sun' & 'Wildwood' just to name a few!
James Bennett is proudly endorsed by Cole Clark Guitars, Grand Flavour Clothing, Wild Dog Stomp Boxes & D'Addario strings.
LOCATION
Sandy Point Community Centre
Church Parade, Sandy Point, Victoria 3959

CONTACT

Sandy Point Music- email: sandypointmusic@gmail.com, facebook: sandypointmusic