Spicy Brain Cabaret (CANCELLED)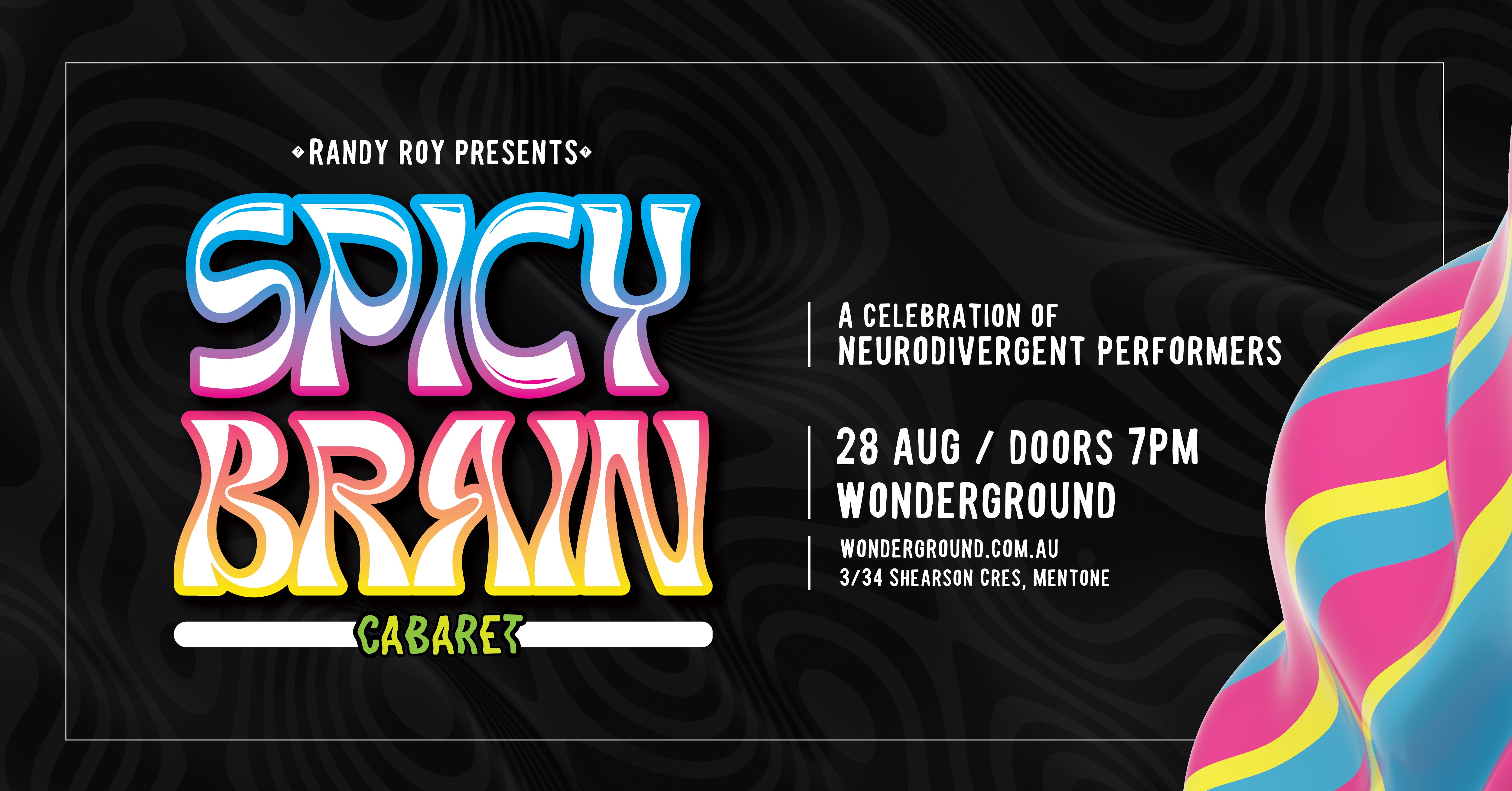 Spicy Brains Cabaret is a night for celebrating neurodivergent performers! With such a diversity of experiences in the Melbourne drag, cabaret, and burlesque scene, performers will have the opportunity to bring their neurodivergence to centre stage. The night will be twofold - performers will be showcasing acts that reflect their neurodivergence in some way, but also taking time to chat and discuss the highs and lows of what it means to be a neurodivergent performer.
All are welcome! We hope that fellow neurodivergent people might find some common ground in our stories and art, and that our neurotypical audience members might also come and learn something new so that they can better understand and support our community... and the little bit of spice we bring to the arts scene!
Location
Wonderground Burlesque & Cabaret Club
3/34 Shearson Crescent, Mentone Victoria 3194