Kidz Fashion Week - Melbourne 2022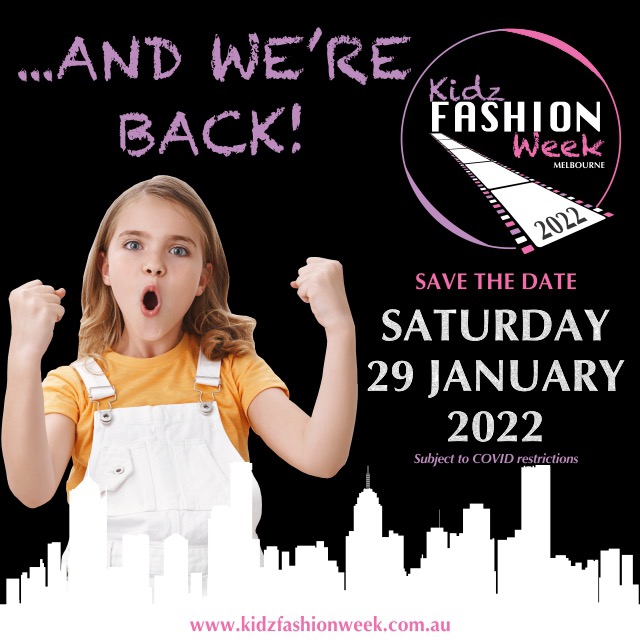 Where Fashion, fun, photography,
Kids and runway all come together to encourage all kids to take to the stage and shine. This year it's Kidz Fashion Week Back to Brands - with over 150 models ranging in ages from just 5-17yo. The most spectacular show you have EVER SEEN!
Sat January 29th 2022 - Matinee Show 1pm - Sat January 29th 2022 - Evening Show 7pm
Location
Melbourne Town Hall
90-130 Swanston St, Melbourne Vic 3000
Sessions
SESSIONS
DESCRIPTION
STATUS