The Quick Draw Club with Naomi Norris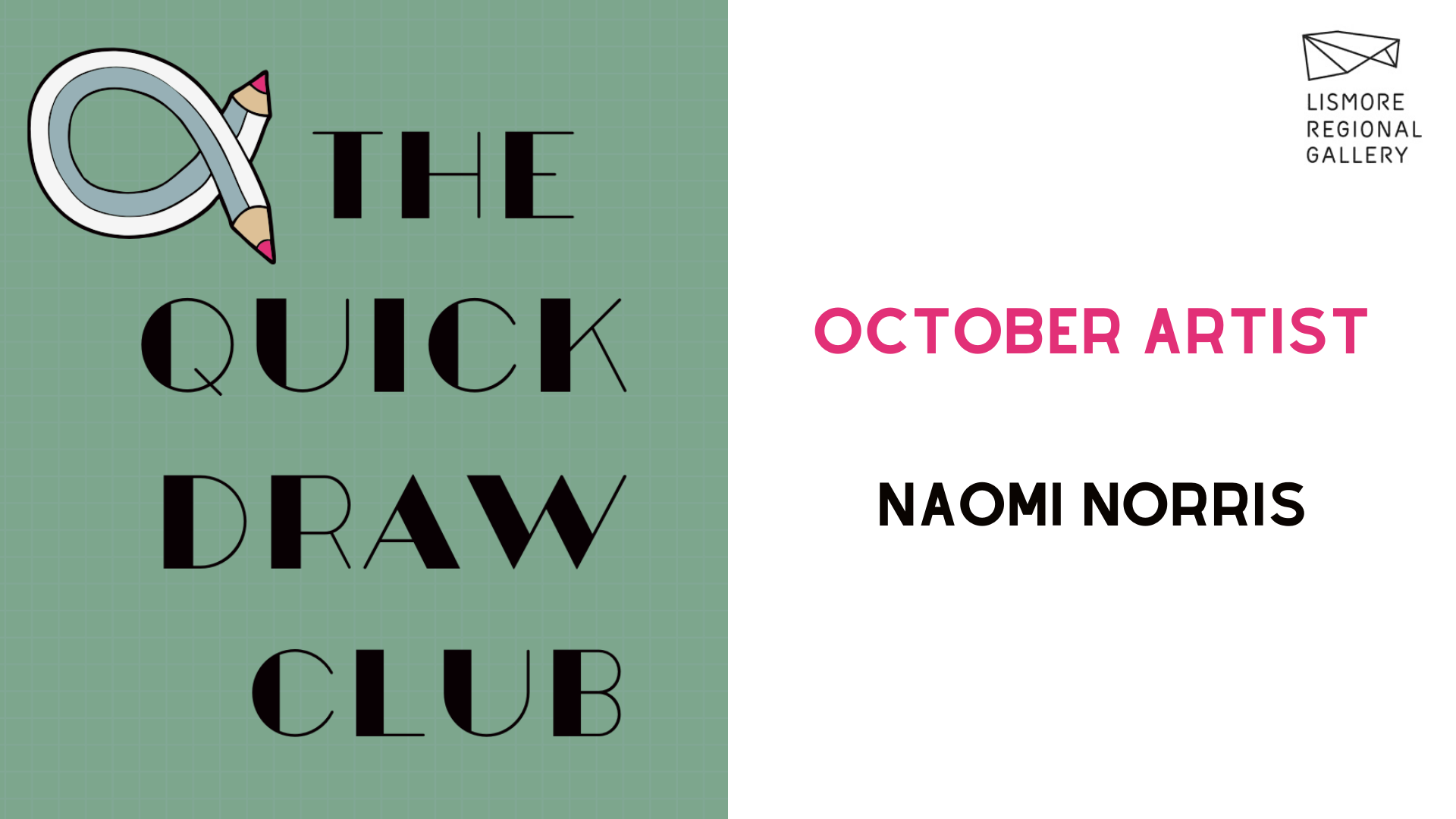 Join Local artist Naomi Norris for a fun and quick art session at Lismore Regional Gallery's :: Quick Draw Club,


Naomi will explore Frottage, the drawing technique or process of taking a rubbing from an uneven surface to form the basis of a work of art.


Where: Lismore Regional Gallery, 11 Rural St Lismore, NSW, 2480

When Thurs 21 October 2021 at 6pm - 7.30pm

Cost: $15
About our Guest Artist:
Naomi Norris is a local Northern Rivers artist, who has spent many years creating and exploring a huge variety of techniques. She has received a number of awards for her paintings, drawings and photography along and has a number of works in gallery and private collections. While Naomi is currently focused on ceramics and kitchen lithography, she has recently been exploring frottage with a fresh approach, while at the same time appreciating the angst of many artists in these times of uncertainty. In her Quick Draw session, Naomi is keeping the focus on exploring frottage in iso (isolation). It is hoped by using items in your homes/studios along with dry media and paper a host of new possibilities may be gained in the planning and creating stages of your art practice.
*Please note that current NSW Health Directives will be in place during this workshop. People will need to be fully vaccinated or hold a medical exemption to enter the Lismore Regional Gallery building, until December 1 2021.

*Lismore Regional Gallery is a wheelchair accessible space
Location
Lismore Regional Gallery
11 Rural St, Lismore