Jane Rutter & Marcello Maio - Divine French Music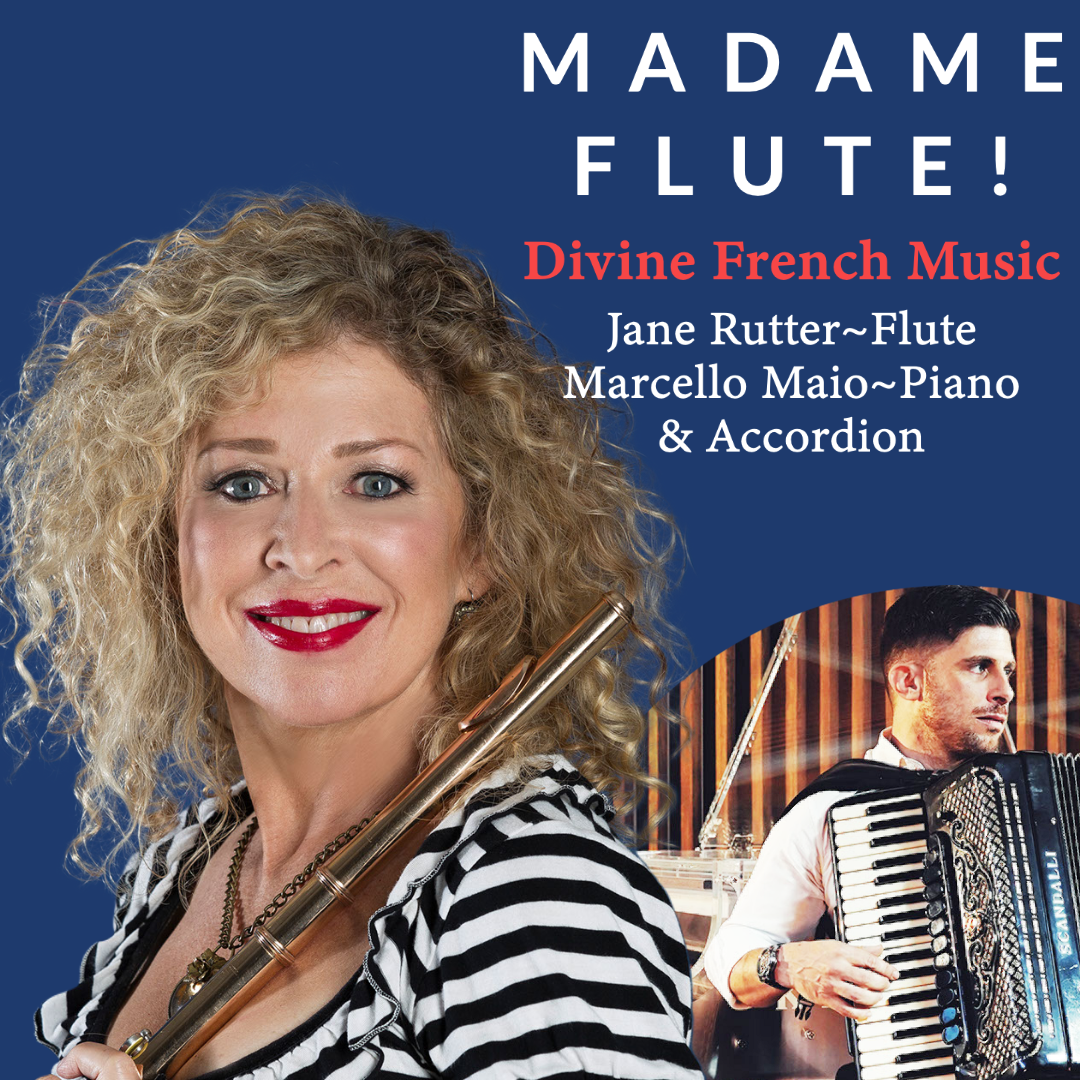 JANE RUTTER is MADAME FLUTE!
Join us on Sunday December 5 for French Cabaret, featuring Jane Rutter - Flute with Marcello Maio - Accordion and Piano. Legendary flutist Jane Rutter plays six different flutes (including an1887 Louis Lot – the Stradivarius of the flute) accompanied by virtuoso accordionist/jazz pianist Marcello Maio in an 'up-close and personal' concert of great French music.
Sunday 5 December 2021 2:00 PM - 3:00 PM (UTC+11)
Location
Gunnedah Town Hall
144-152 Conadilly Street, Gunnedah NSW 2380