Vestiges "Hiding/Dull" Tape Launch ALL AGES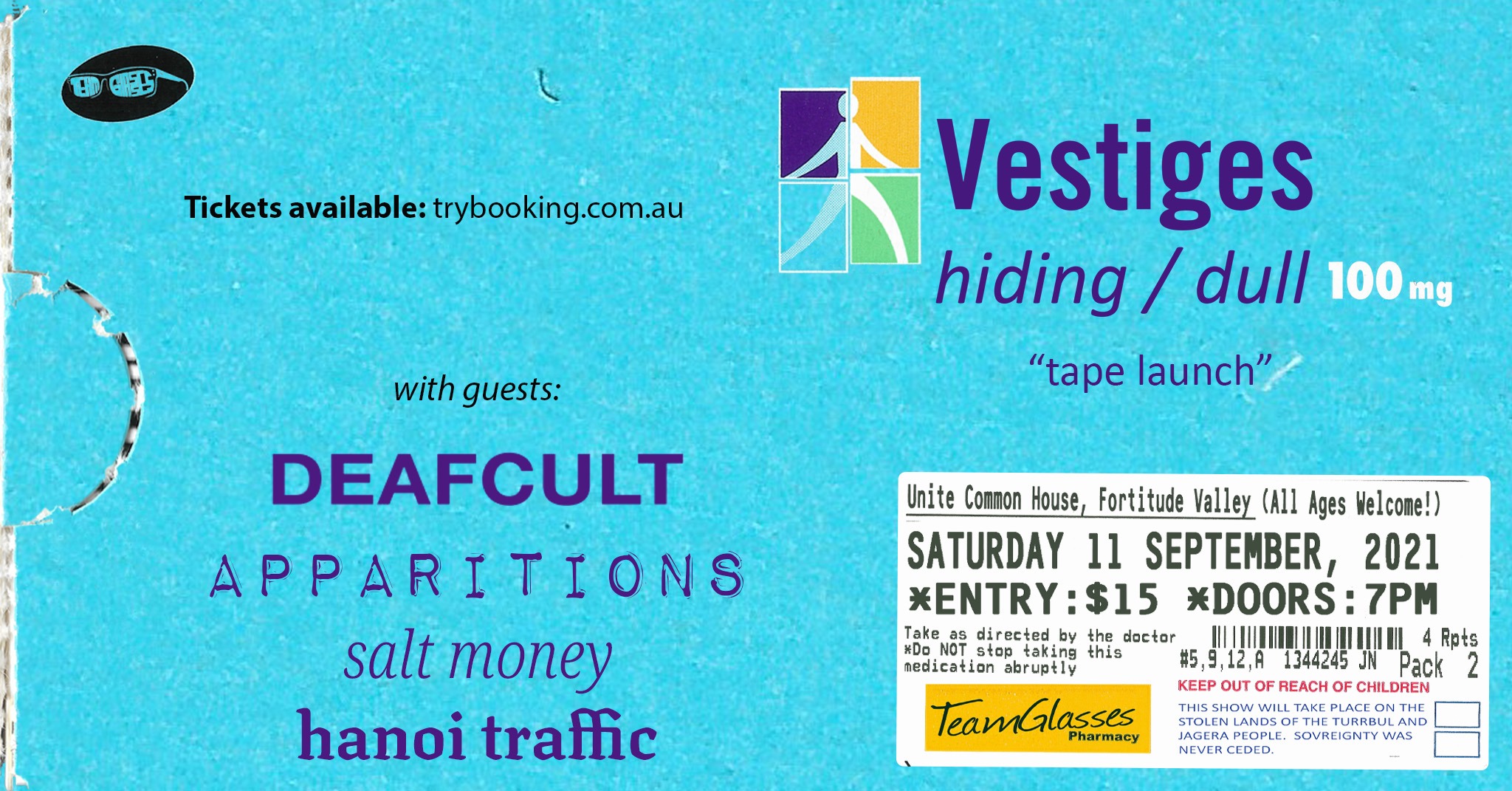 Angular-punk 5-piece from Brisbane, VESTIGES will play an all ages show to celebrate the release of their new cassette this September. Playing songs off their recently released "HIDING/DULL" EP along with old favourites. They will be joined by the sonically assaultive guitarchestra of DEAFCULT, heart-felt indie-punks APPARITIONS, intense skramz-mosh that is SALT MONEY and the progressive indie-math/screamo of HANOI TRAFFIC.

"HIDING/DULL" by VESTIGES available now via Team Glasses Records.
Location
Unite Common House
74B Wickham Street, Fortitude Valley QLD 4006
Contact Details