Sheraton Festival Village (SOLD OUT)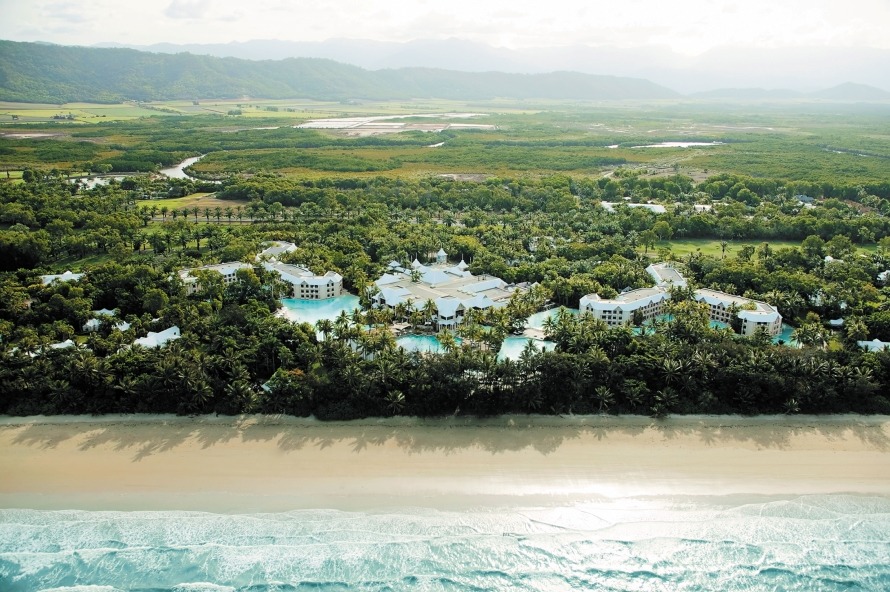 Festival Village, the heart of Taste Port Douglas, comes alive once again in a day that celebrates the rich culinary culture and lifestyle of the Tropical North.
Set on the grounds of the Sheraton Grand Mirage Resort, Port Douglas, against the enviable backdrop of Four Mile Beach and resort lagoons, attendees will enjoy a day of live cooking demonstrations from some of Australia's most treasured chefs and culinary presenters, food and wine stalls, Masterclasses, Junior Foodies activities, industry talks and pop up bars.
Enjoy live music throughout the day with DJ Nhoa & Kiki Courtidis.
Entry to Festival Village by day is free, however all guests must register their attendance via our ticket site. Start your culinary journey via the resort's main entrance, parking is available on site and in the adjoining Sunbird Centre facility. Taste Port Douglas' complimentary shuttle will run throughout the day, see pick up points via Taste Port Douglas website "Getting Here" page.
Festival Village is a cashless event. Payment can be made at stalls via credit card or your smart device. Alternatively, festival tokens are available for use at stalls at our Taste Port Douglas welcome desk in the resort lobby and at the information booth located opposite "Lagoon Bar".
Free entry for all guests.
Producer Masterclass Series
Taking place in the Olsson's Salt Culinary Classroom in the heart of the Festival grounds, these half-hour sessions provide 'students' the opportunity to learn from some of the culinary industry's leading experts.
12:45PM - 1:15PM Shellfish with Umar
Discover Honey Bugs and more in this informative shellfish session with industry expert, Umar Nguyen aka 'The Fish Girl'. (Tastings included)
1:30PM - 2:00PM Caviar wth Debbie Oliver
The Ultimate Caviars Class with Debbie Oliver (the Truffle Lady) - Discover the world of caviar with industry expert, Debbie Oliver. (Tastings available)
2:15PM - 2:45PM Salting and Curing with Ben Williamson
Award winning chef and restaurateur, Ben Williamson shares the stage with Ora King Salmon to walk you through the process of salting and curing fish.
3:00PM - 3:30PM Champagne Tastes with Taittinger
Join Taittinger representatives for an guided tasting and informational session with one of the world's most renowned houses.
$20 per ticket
Junior Foodies
While mums and dads enjoy the delicious offerings of Village Festival, keep the kiddos entertained with our fantastic Junior Foodies classes held throughout the day!
11:30AM - 12:30PM Cupcake Decorating
Cupcake Decorating with Chef Rachel in the Olsson's Salt Culinary Classroom
12:30PM - 1:00PM Kids Yoga
Kids Yoga with Petra on the Gourmet Lawn! Towel Provided, but feel free to BYO yoga mat. 30 minute class.
1:30PM - 2:30PM Watercolor Class
Kids watercolour class with Stephanie Elizabeth Artwork. Located on the lower Feast deck, all materials, paints and instruction provided.
2:30PM - 3:00PM Kids Yoga
Kids Yoga with Petra on the Gourmet Lawn! Towel Provided, but feel free to BYO yoga mat. 30 minute class.
All Junior Foodies activities are free, but require pre-registration below.
Location
Four Mile Lawn at Sheraton Grand Mirage Resort, Port Douglas
Port Douglas Rd, Port Douglas QLD 4877
Contact Details