Chris Harford - Tableware Demonstration (CANCELLED)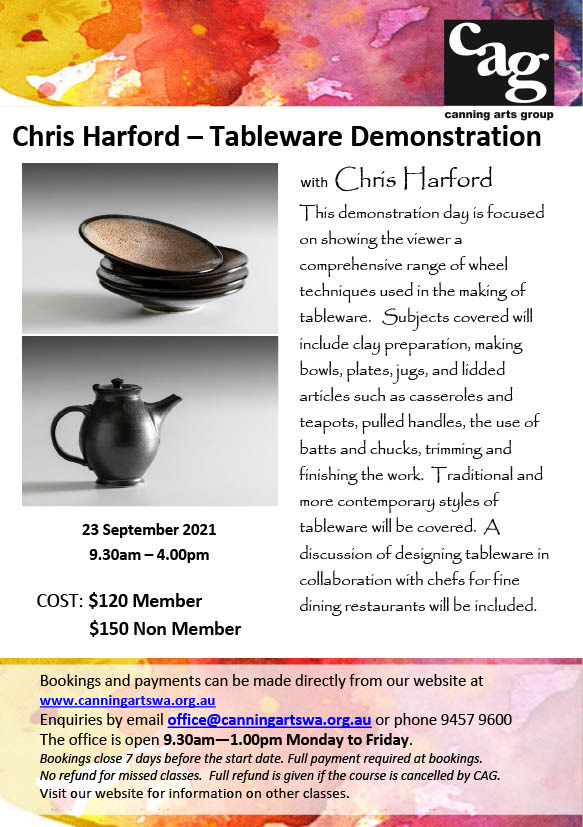 This demonstration day is focused on showing the viewer a comprehensive range of wheel techniques used in the making of tableware. Subjects covered will include clay preparation, making bowls, plates, jugs, and lidded articles such as casseroles and teapots, pulled handles, the use of batts and chucks, trimming and finishing the work. Traditional and more contemporary styles of tableware will be covered.
23 September 2021, 9.30am - 4.00pm at Canning Arts Group, 72 Riley Road, Riverton.
Thursday 23 September 2021 9:30 AM - 4:00 PM (UTC+08)
Location
Canning Arts Centre
72 Riley Road, Riverton WA 6148
Contact Details