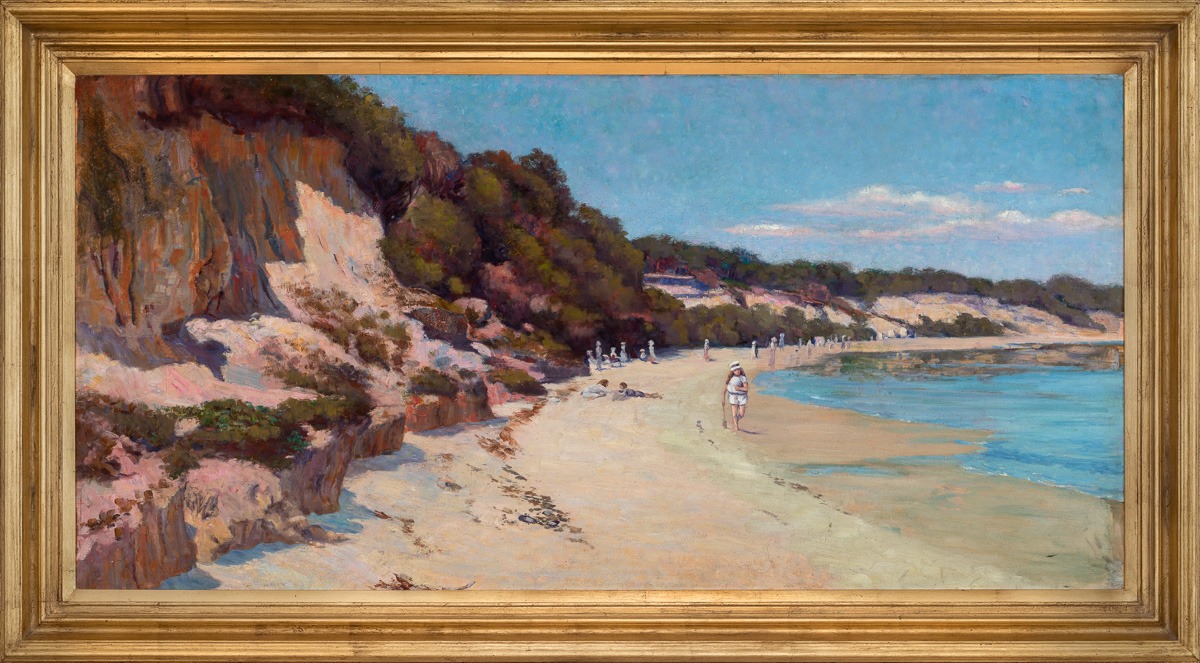 Did you know, on average, a person spends just 27 seconds looking at a great work of art before moving on? Join us for this informative and eye-opening session where we will spend some quality time with some great works of art by some of the leading Heidelberg School artists, created right here in Bayside. Together, we will explore and chat about what we find. Perfect for art novices and aficionados alike!
Location
Online event access details will be provided by the event organiser

Contact Details
Stewart Handasyde, Hampton beach c.1914, oil on canvas, 65 x 131 cm. Bayside City Council Art and Heritage Collection. Donated by the Handasyde Family. 2018.