BRING BACK THE BUZZzzz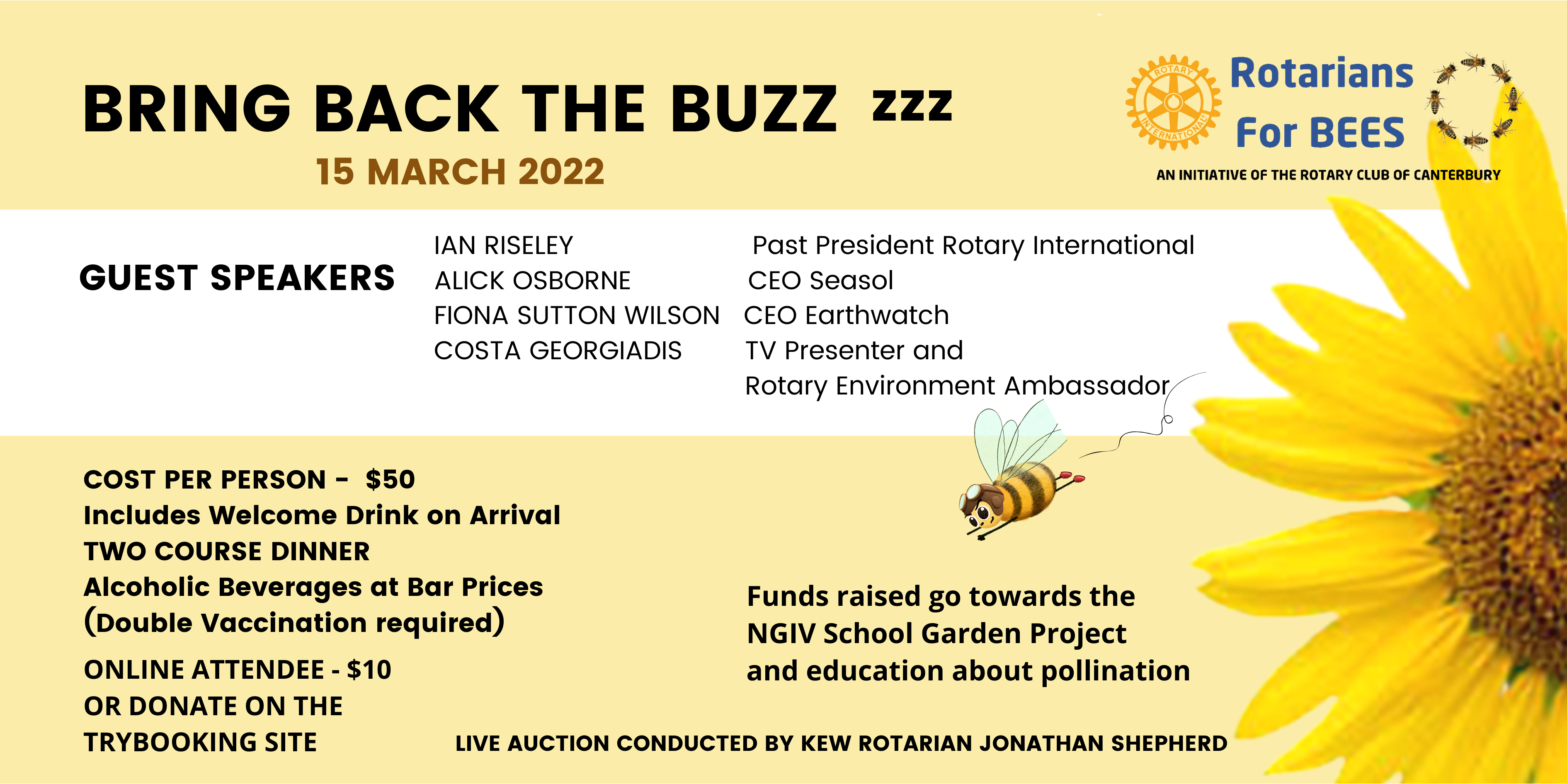 Description
The Rotarians4Bees is holding a special Environment and Pollination Event to celebrate the vital role of bees and pollinators on Tuesday 15 March 2022. Please note this is a re-scheduled date as the event has had to be changed from the original date of 1 Februrary.
There will be special guest speakers, an auction, raffle and more.
On behalf of our Bring Back the Buzz Planning Committee, I am thrilled to advise that the event is now fully booked. The venue capacity is 200 at Greenacres and , with the strict protocols, we unfortunately have to respect the regulations. We would like to thank all those who have confirmed and booked attendance on 15 March, it will certainly be a wonderful evening.
We are, however, very pleased to welcome others to still join our audience by registering for the online option by clicking of the Book Now icon in the top right hand corner of this page. For only $10, you can have all the benefits, except, the dinner in the comfort of your own home or in your own time. We will also be advising our online audience of the Zoom link and of the amazing auction items which we hope will be available to them to place a bid on line prior to the event.
Thank you once again for your support. We hope you will still join us online for livestream or in your own time and link to the recorded event.
In line with Government Covid requirements attendees will be required to be double vaccinated and may be required to provide proof of their vaccination status on entry to the event venue.
Venue
Greenacres Golf Club
Elm Street
East Kew
Contact Details:
John McCaskill 0414477444
Get directions