So you've got a uke? Now what?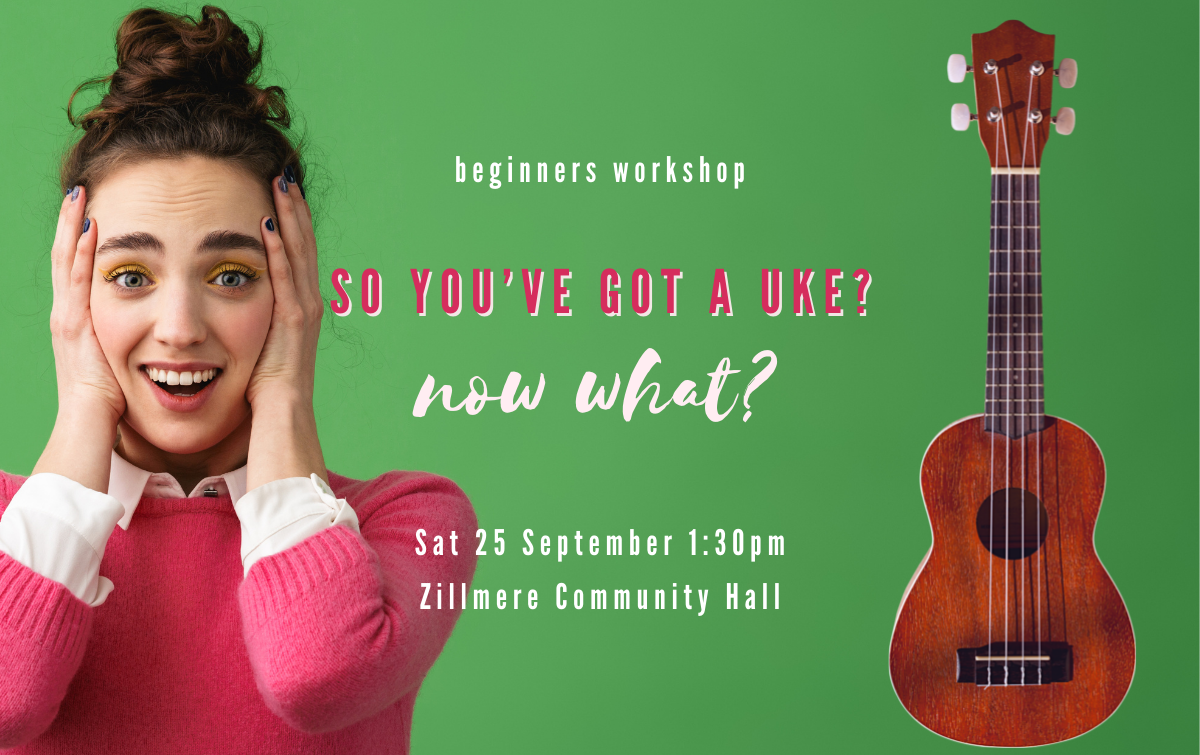 This workshop is designed for complete beginners or for those who know a little but would like to go over the basics again. During this one-hour course you will;
• Learn how to tune your uke.
• Learn how to hold your uke.
• Learn how to read chord charts and play the chords.
• Learn some basic strums.
• Learn to play some songs.
Please bring a Soprano/Concert/Tenor ukulele. High-G or Low-G is fine. There will be a projector in use, and handouts will be given at the start of the workshop. If you prefer to look at the handouts instead of the screen, then please bring a music stand.
TICKETS $20
Location
Zillmere Community Hall
52 Murphy Road, Zillmere, Brisbane QLD 4034
Contact Details