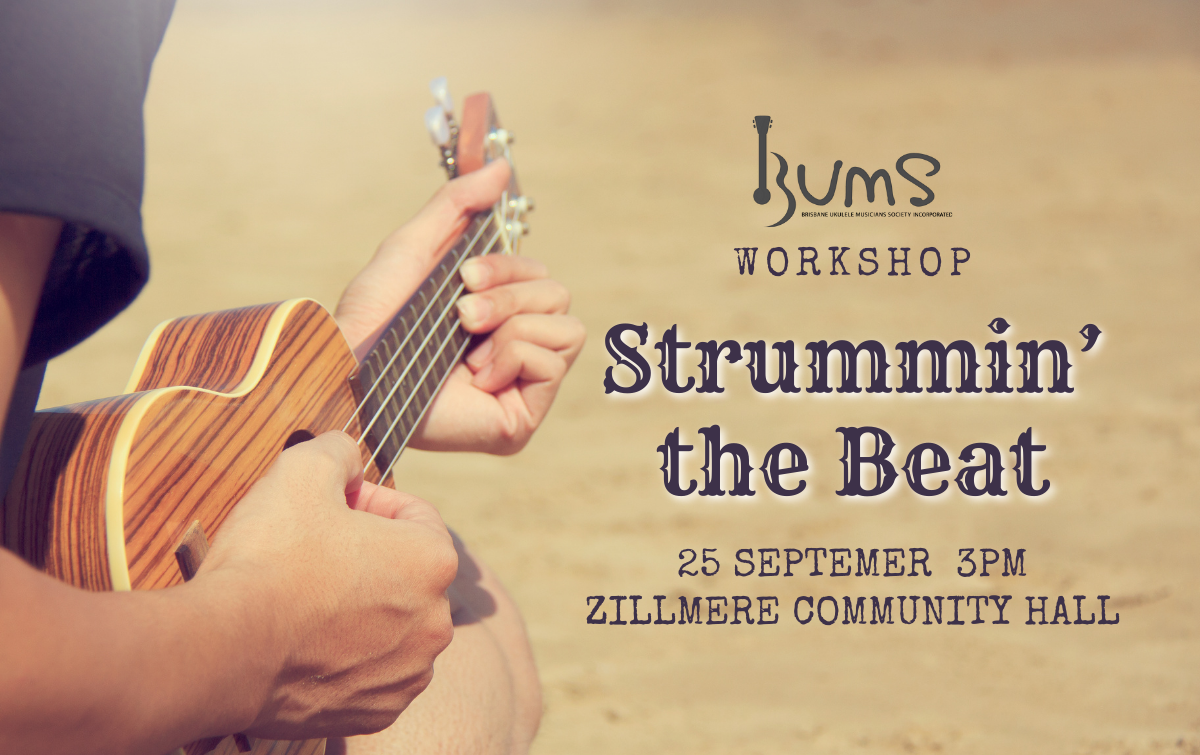 This workshop is for people wishing to enhance their strumming techniques. Whilst learning and practising chords is of course very important chords, many people don't pay much attention to their strumming hand. Most learn two or maybe three basic strums patterns and simply leave it at that. The ukulele however is not just a stringed instrument, it is also a percussive instrument, providing the beat and the emphasis for songs, which adds colour and interest to the music.
You will learn several different strumming patterns and see how different patterns can change the way songs sound and we will look at strums for songs in both common time (4/4) and waltz time (3/4).
Please note: This workshop is NOT about triple strums, fan strums or split strums.
For this workshop you will need to know the basic chords (major, minor, sevenths) and be able to change between them freely and easily. To be more specific that is A,B,C,D,E,F,G
major, minor and sevenths.
Please bring a Soprano/Concert/Tenor ukulele. High-G or Low-G is fine. You can bring a Baritone uke, but any chord diagrams will be for "GCEA" tuning.
There will be a projector in use and handouts will be given at the start of the workshop. If you prefer to look at the handouts instead of the screen, then please bring a music stand.
TICKETS $20
Location
Zillmere Community Hall
52 Murphy Road, Zillmere, Brisbane QLD 4034
Contact Details