YIDDISH POETICA 2 - OPEN MIC ONLINE POETRY EVENING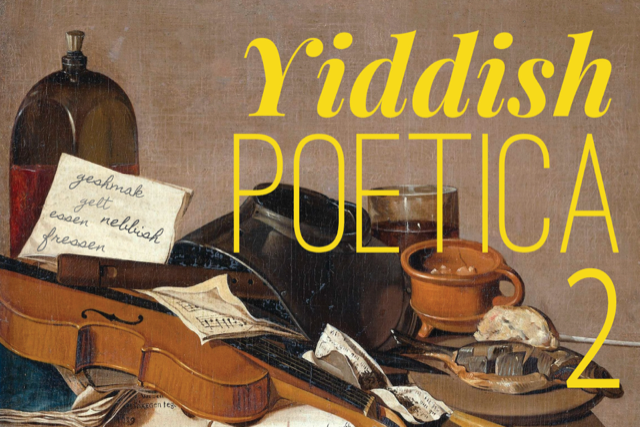 KADIMAH, DUNERA AND POETICA PRESENT:

Yiddish Poetica 2
7:30pm Sunday September 12, 2021

We are still kvelling after last year's inaugural Yiddish Poetica. And so … we bring you a little more chutzpah mit a Yiddishn tam for Yiddish Poetica Part 2, The Sequel, The Return of the Kreplach Word Soup.
Dunera, the online home for Jews everywhere, is thrilled to join forces once again with Poetica and Kadimah Jewish Cultural Centre for Yiddish wordsmiths to share their khokhme in an international open mic evening of poetry and song. Hosted by Poetica's Miriam Hechtman and Dunera's Ilan Kidron, join us as a participant or viewer, for a joyful, funny and heymishe evening's entertainment.
Rules for participants:
3 minutes max
Original poetry encouraged
Poems in English must use a minimum 7 Yiddish words
Performance of Yiddish songs welcome
Those who register as a Participant will be contacted separately by the organisers to schedule their performance and answer any questions
Location
Online event access details will be provided by the event organiser

Melbourne / Sydney 7.30pm

London 10.30am

Paris 11.30am

Tel Aviv 12.30pm

Los Angeles 2.30am

New York 5.30am
Contact Details


By registering for this event, you agree to sharing of data between Dunera, Poetica and Kadimah. You may opt out at any time.