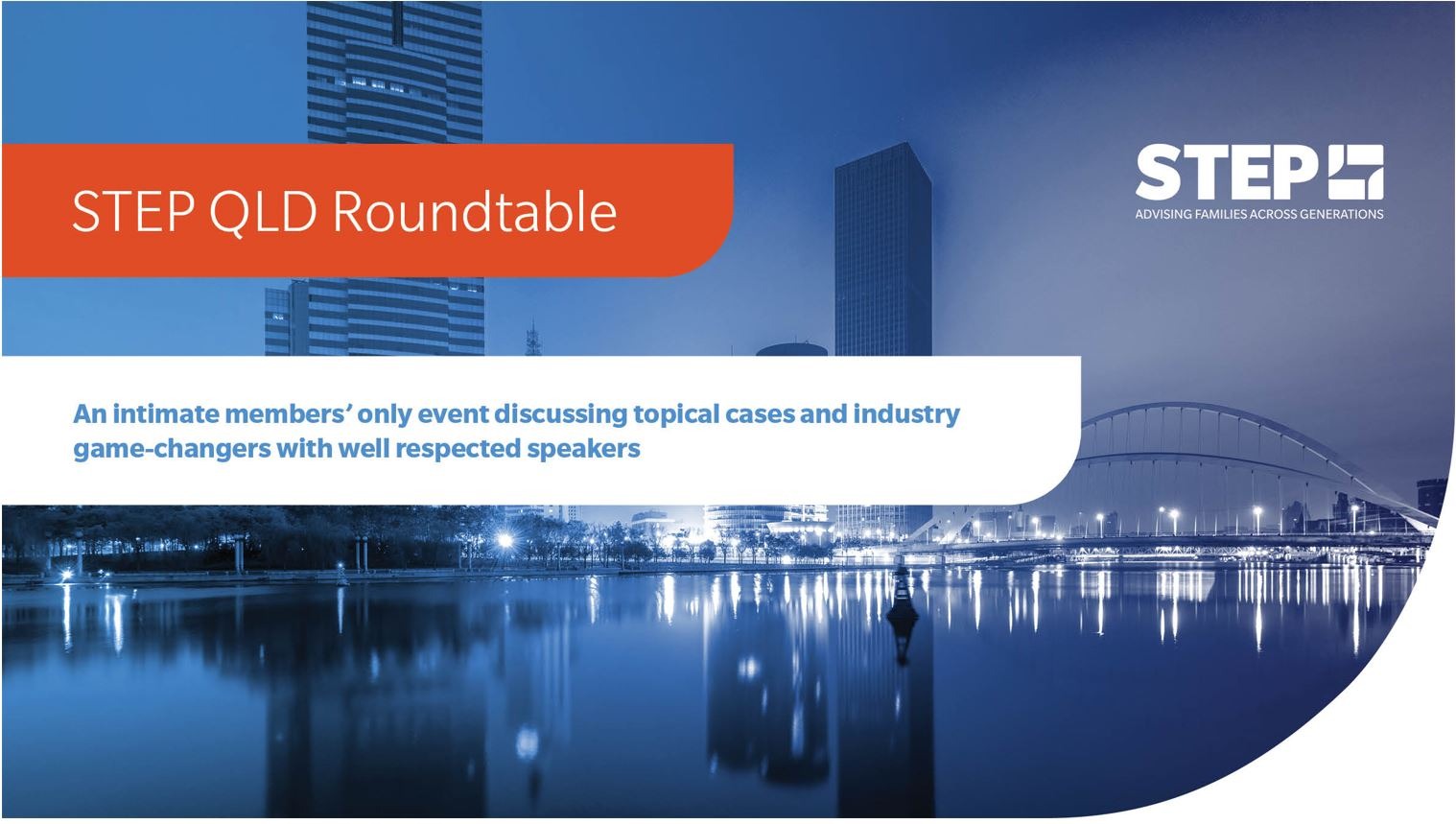 Our September Roundtable will be held on Wednesday 15 September 2021.
Join Caite Brewer TEP, Accredited Specialist in Succession Law and Neal Dallas, Principal of McInnes Wilson Lawyers as they facilitate a discussion on the recent cases of Re: Permewan [2021] QSC and Turner v O'Bryan-Turner [2021] NSWSC 5.
For the first time, we are offering our Roundtable event in Brisbane and on the Gold Coast.
We welcome practitioners to join us in-person at either location to participate in this event.
Further information:
The speakers are presenting from the Brisbane location;
The Gold Coast location will particiate by live-stream;
Light refreshments will be offered for in person attendees at both locations; and
Remote attendance is available to join the Zoom meeting.
This is a free event for STEP Members only.
IN PERSON ATTENDANCE
BRISBANE
McCullough Robertson Lawyers
Level 11, 66 Eagle Street, Brisbane QLD 4000
GOLD COAST
Parsons Law
Suite 202, Level 2, Emerald Lakes Town Centre
3027 The Boulevard, Carrara, QLD 4211
The number of in person tickets are limited.
In-person attendance is subject to COVID-19 restrictions and procedures.
REMOTE ATTENDANCE
The event will be offered for remote attendance by Zoom meeting. The link to join will be sent the day of the event.
Contact Details