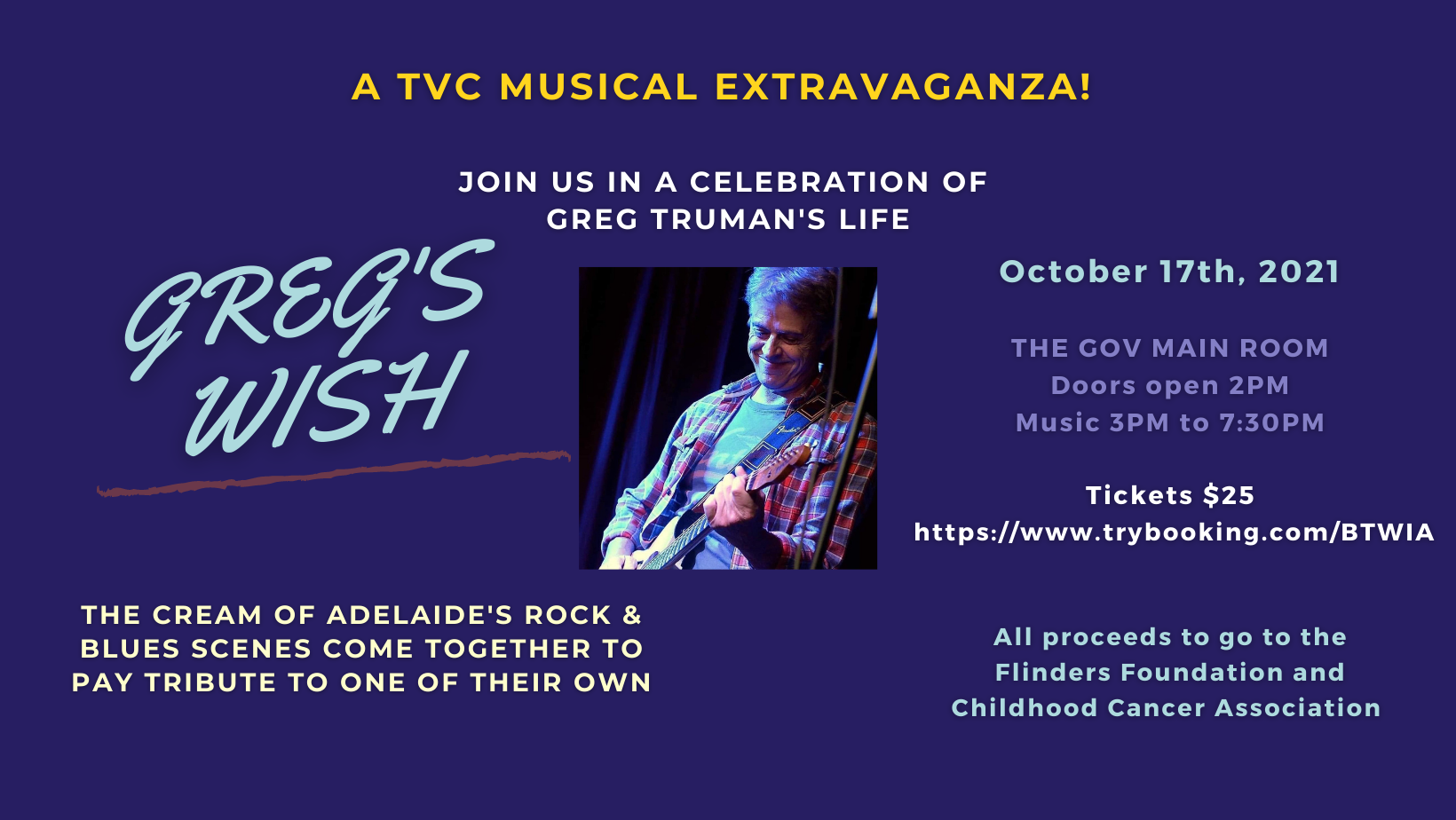 A TVC Musical Extravaganza to Celebrate the Life of Greg Truman who sadly passed away on the 16th of July, after a 2 year battle with brain cancer. Greg's Wish was to support the Flinders Foundation, and the Childhood Cancer Association, therefore all of the proceeds raised from the sale of tickets to this event will be evenly distributed between both.

The event will be held in The Gov main room on Sunday October 17th, doors open at 2PM, Live Music from 3PM.
Email Di to book your table.
Location
The Gov
59 Port Rd, Hindmarsh SA 5007
Contact Details