CommuKnitty - Knit With Purpose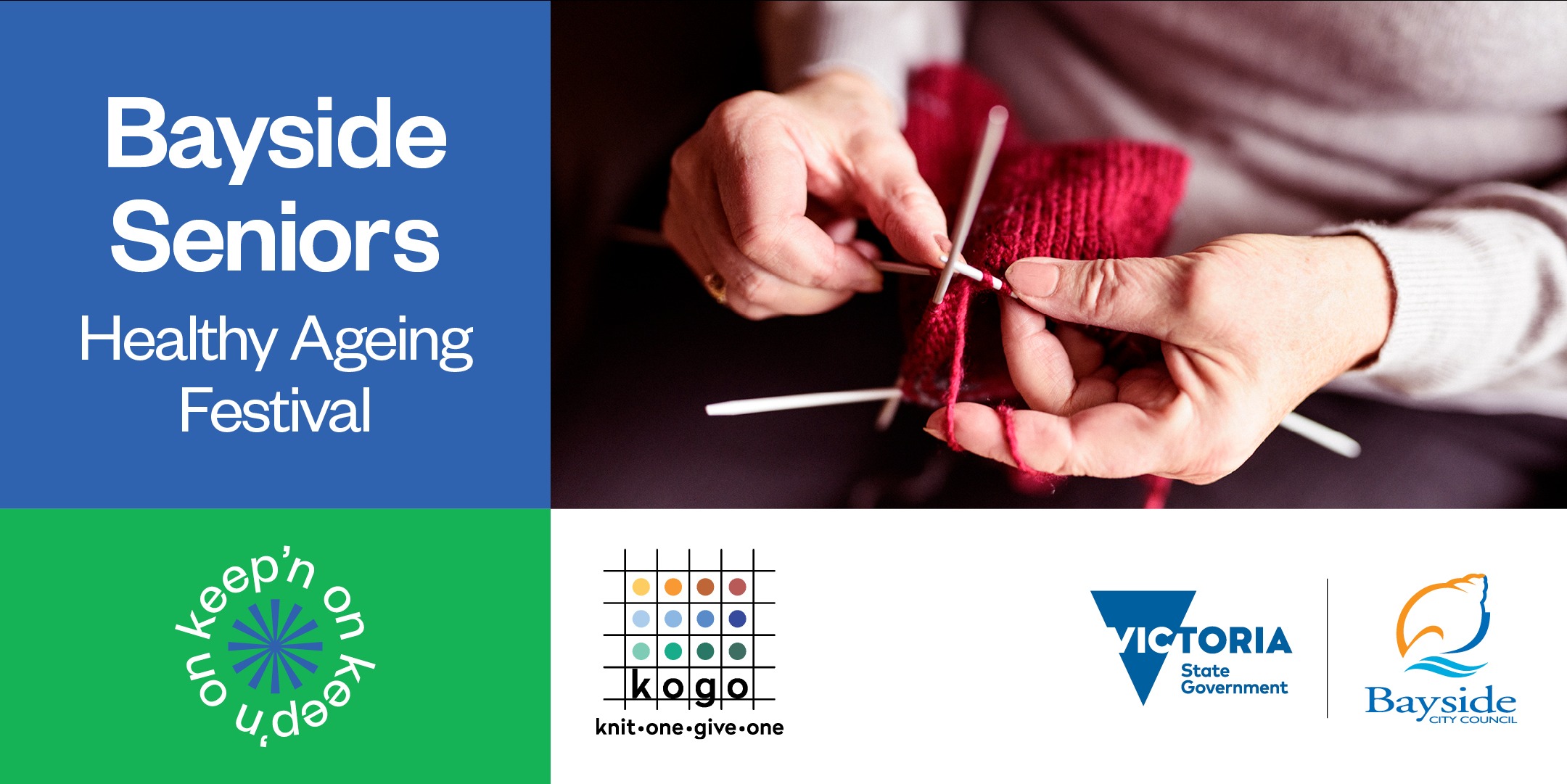 Join Healthy Ageing and Knit One Give One (KOGO) in a community knitting project that will provide warmth and comfort to those in need. No matter what your knitting ability, either create simple squares that are sewn together by volunteers or an adult blanket. Limited edition starter kits (8ply acrylic yarn, 2 x needles and pattern) provided. This online information session with Andrea from KOGO will cover how they operate, where the knitted items go and the charities and people they support.
LOCATION
Online event via Zoom.

Your ticket and the link to the event will be sent directly to your email on Saturday 16 October prior to the event on Monday 18 October.


If you are unable to attend the Webinar, but would like to participate in the community project please contact Council's Healthy Ageing team on 9599 4373 to register your interest.

COST
FREE event
CONTACT DETAILS
Please contact the event organiser, Council's Healthy Ageing Team, on 9599 4373.