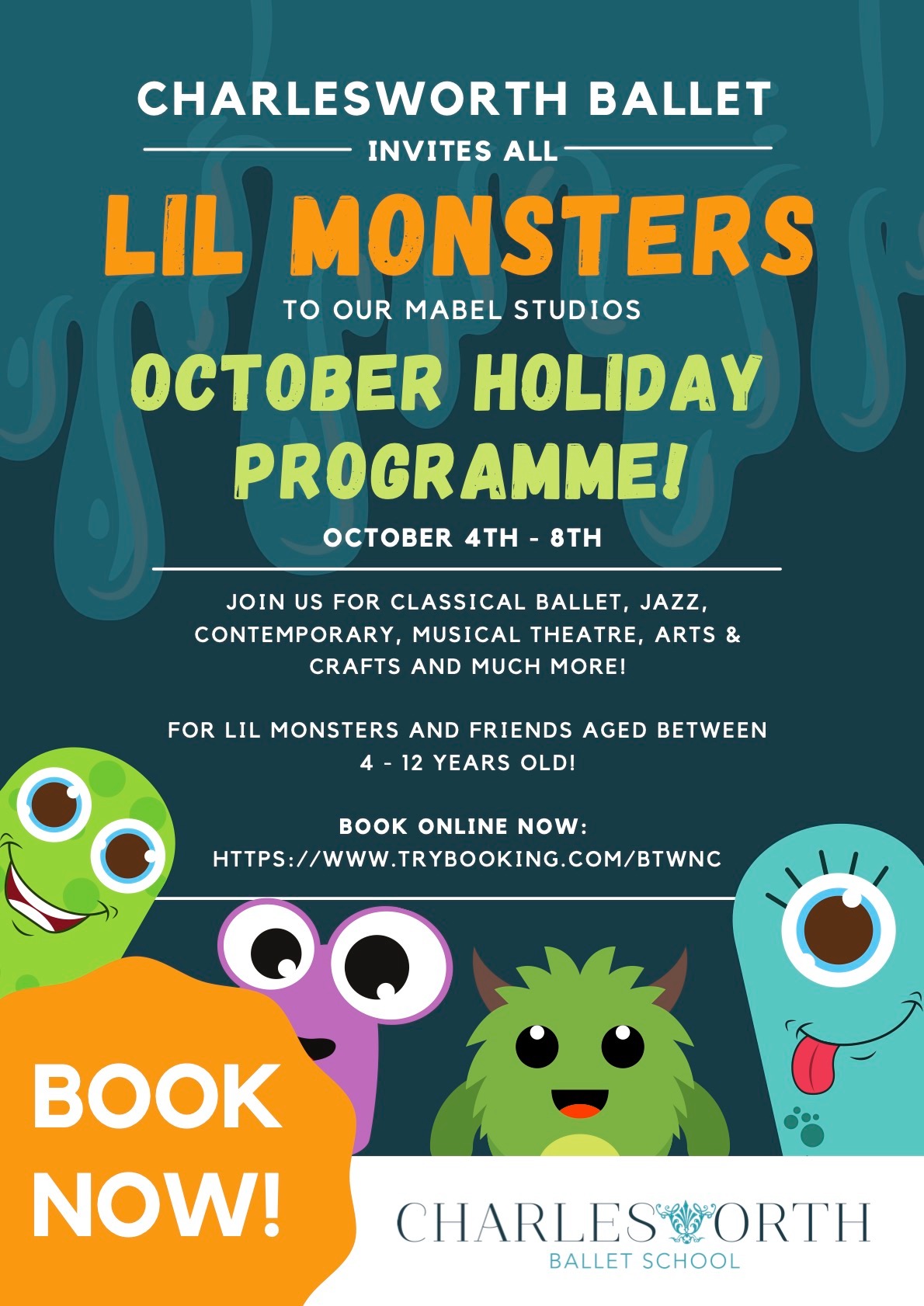 Charlesworth Ballet Institute invites you to our 2021 October Holiday Programme!
Running at our North Perth Studios from 4th-8th October we are excited to dance in the spirit of little monsters!
Join us for classes in ballet, Contemporary, Jazz, Musical Theatre and much more!
Children from 4 to 12 years of age are invited to join us for up to 5 days of fun!
Our holiday programmes are the perfect opportunity for first time dancers to give ballet a go. So feel free to extend our invitation to friends who may be interested in trying ballet for the first time.
WHEN: Monday 4th to Friday 8th October 2021.
WHERE: Charlesworth Ballet Institute Studios North Perth
Charlesworth Ballet Institute North Perth Studios
1 Mabel Street North Perth
Email: events@charlesworthballet.com.au
Ph: 08 9475 0320