Engineering & Robotics Holiday Camps@YMCA Cannon Hill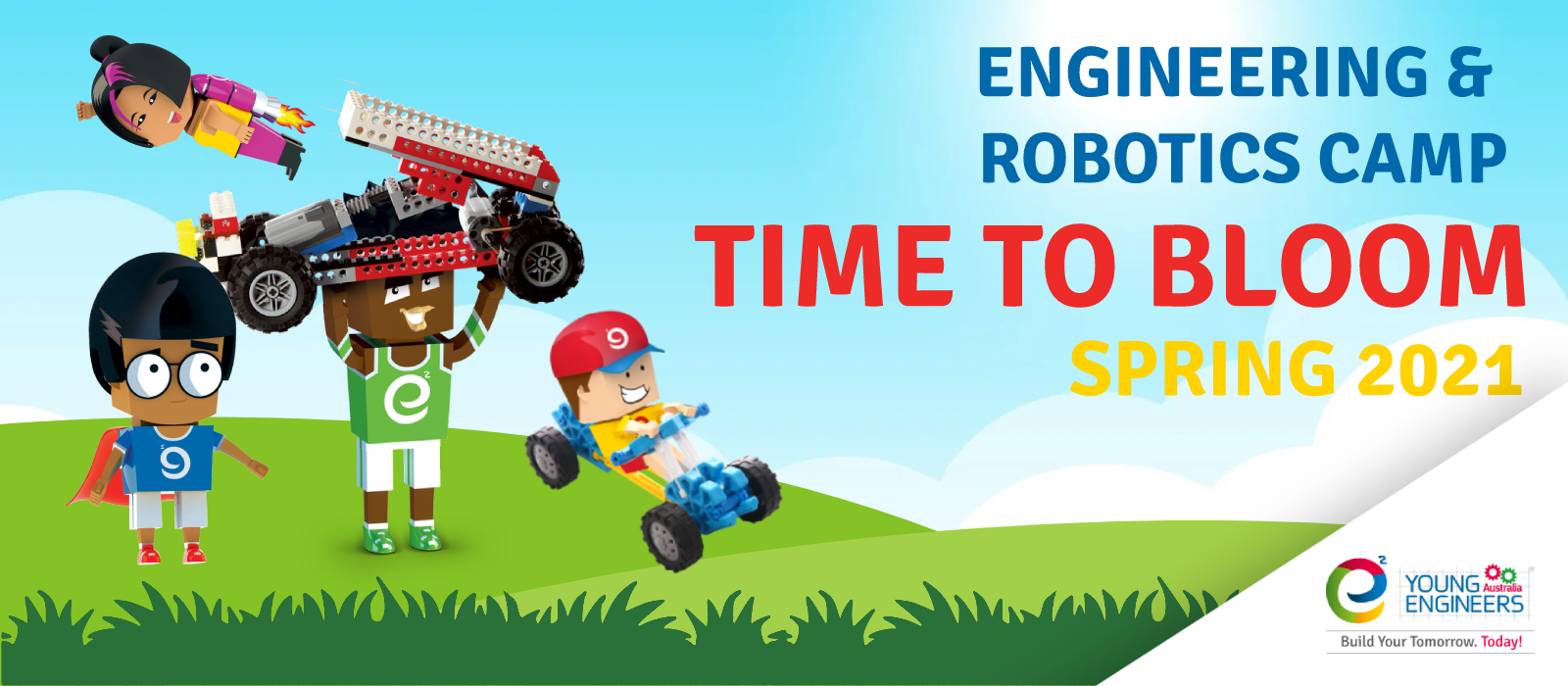 Young Engineers is proud to present our Spring Holiday Program: Budding Buddies! 90mins workshops provide students with lots of fun, hands-on STEM learning in the areas of Lego® models, programming robots and conducting other fun-filled experiments & activities.

Our programs are designed to inspire students from Prep - Year 6.
Drop off event.
Parents are encouraged to read T&C's prior to enrolment.
Terms & Conditions
Cancelled Class Policy:
- Minimum 12 students to start a holiday camp. If numbers are insufficient, an alternative location will be offered or refund will be provided in return.
- Refund for Covid related class cancellations (ie, government imposed lockdown restrictions)
Missed Class Policy
- No refunds or discounts can be provided. At best effort basis, YE Brisbane South can offer alternative locations (if there are any vacant spots) for any missed classes.
Withdrawal Policy:
- Any cancellation request must be in writing to brisbanesouth@young-engineers.com.au.
- 80% refund for cancellation made at least 3 weeks in advance of the first class start date.
- 50% refund for cancellation made 2-3 weeks in advance of the first class start date.
- No refund for cancellation less than 2 weeks in advance of the first class start date.
Medical Treatment Requests:
- YE Brisbane South STEM Coaches are not medically train and are unable to accommodate to help/support with any medical request for any child with existing medical condition. Parent warrant that their child is not presently receiving treatment for any illness, disorder or injury which would render it unsafe for them to take part in Young Engineers classes.
Accidents:
- In case of accidental injury or incident, YE Brisbane South is authorised to take any necessary medical treatment and parents agree to cover any expenses that may be incurred. Parents must be contactable at all times for emergency purposes.
Location
YMCA Cannon Hill
18 Lang Street, Cannon Hill QLD 4170
Contact Details
Please call Rommel 0403 868 852 or email brisbanesouth@young-engineers.com.au