Youth Art Exhibition 2021 - Unity in Community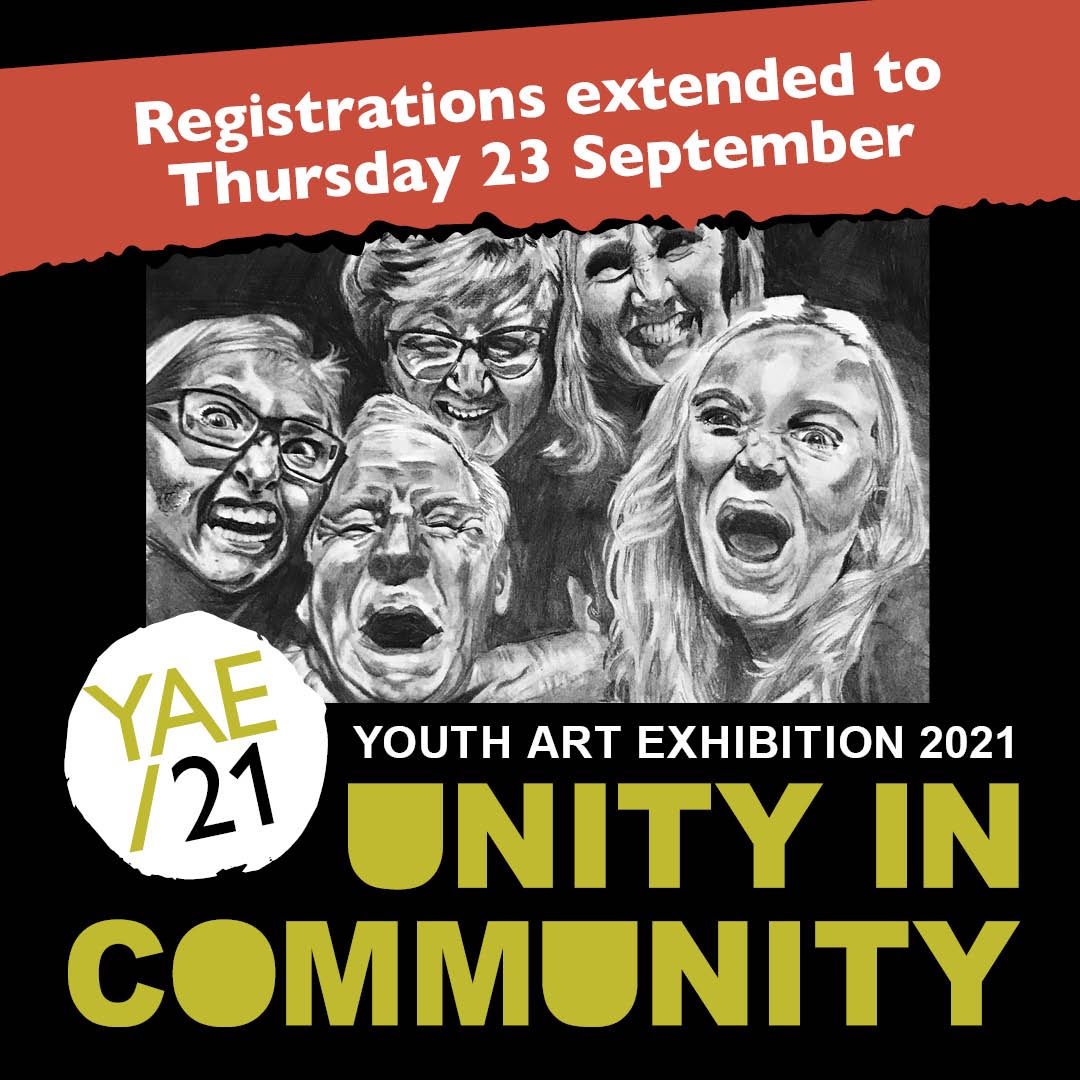 The Youth Art Exhibition, hosted by Youth Services' Youth Leadership Team, will run ONLINE in 2021.
The Youth Leadership Team invites participants and their family members (ages 10-25 yrs) to the Arty After Party for a social game. The Arty After Party will take place following the Youth Art Exhibition - Unity In Community Presentation at 5:40pm Thursday 14 October - the session will conclude at 6:30pm.
Limited places are available so each household is entitled to one link which can be shared with siblings or family members. Each person playing the game will require there own device (phone, tablet, laptop) however a central gaming screen can be shared by the household.
Due to staffing capabilities, once limits are met registrations will be exhausted.
Please Note: Online platforms
As you may appreciate, Council is affected by social distancing restrictions and the activities will be run on Zoom. You will be sent a password-protected Zoom link upon registration, which cannot be forwarded on.
If your child participates in the session and turn on video and voice recording, your child's name and video image will be available to others in the group.
You should be aware that Zoom is a third-party software over which Council has limited control. While Council has taken reasonable steps to facilitate these activities, Council accepts no liability for any loss or damage caused by unauthorised use or disclosure of information contrary to the expectations outlined in this section, or misuse of the Zoom service or platform.
You will need internet access and a suitable electronic device to access all activities.
Venue:
Phone: 9524 3676
Email: youthservices@gleneira.vic.gov.au