Monotype in Multi Form - Printmaking with Bridget Seaton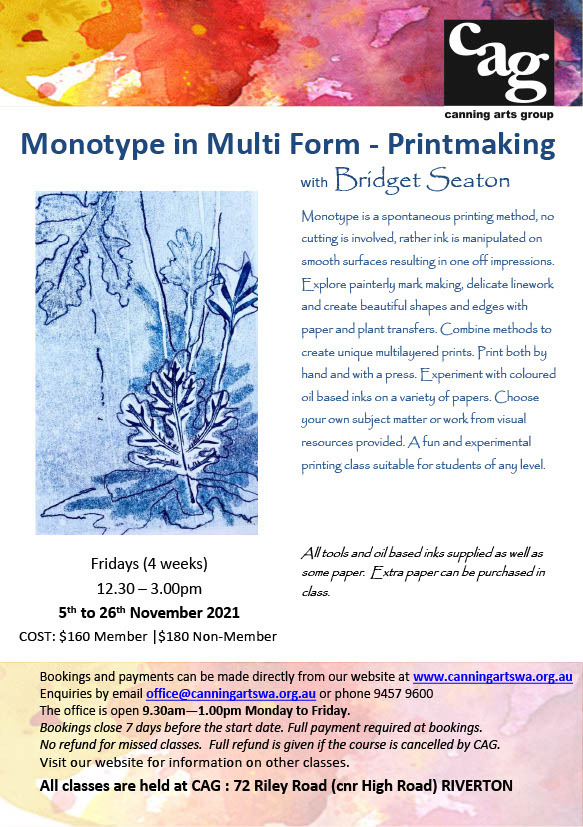 Monotype is a spontaneous printing method, no cutting is involved, rather ink is manipulated on smooth surfaces resulting in one off impressions.
Explore painterly mark making, delicate linework and create beautiful shapes and edges with paper and plant transfers. Combine methods to create unique multilayered prints. Print both by hand and with a press. Experiment with coloured oil based inks on a variety of papers. A fun and experimental class suitable for students of any level.
Friday 5 November 2021 12:30 PM - Friday 26 November 2021 3:00 PM (UTC+08)
Location
Canning Arts Centre
72 Riley Road, Riverton WA 6148
Contact Details