Online Film/Doco Night "CHÁVEZ"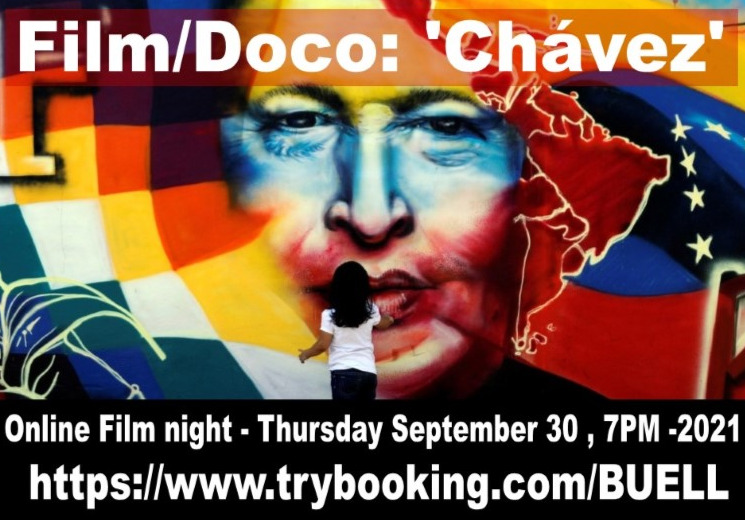 Chávez Documentary is based on the public and political life of the leader of the Bolivarian Revolution in Venezuelan. From the day of the rebellion, he commanded on February 4th, 1992 until his death on March 2013.

All proceeds from this night will be going directly to support communities in Venezuela to build a childcare centre to support families in areas affected by the economic blockade led by the U.S.
Location
Online event access details will be provided by the event organiser

Contact Details