Carve a Chook! (It's an adventure in Whittling).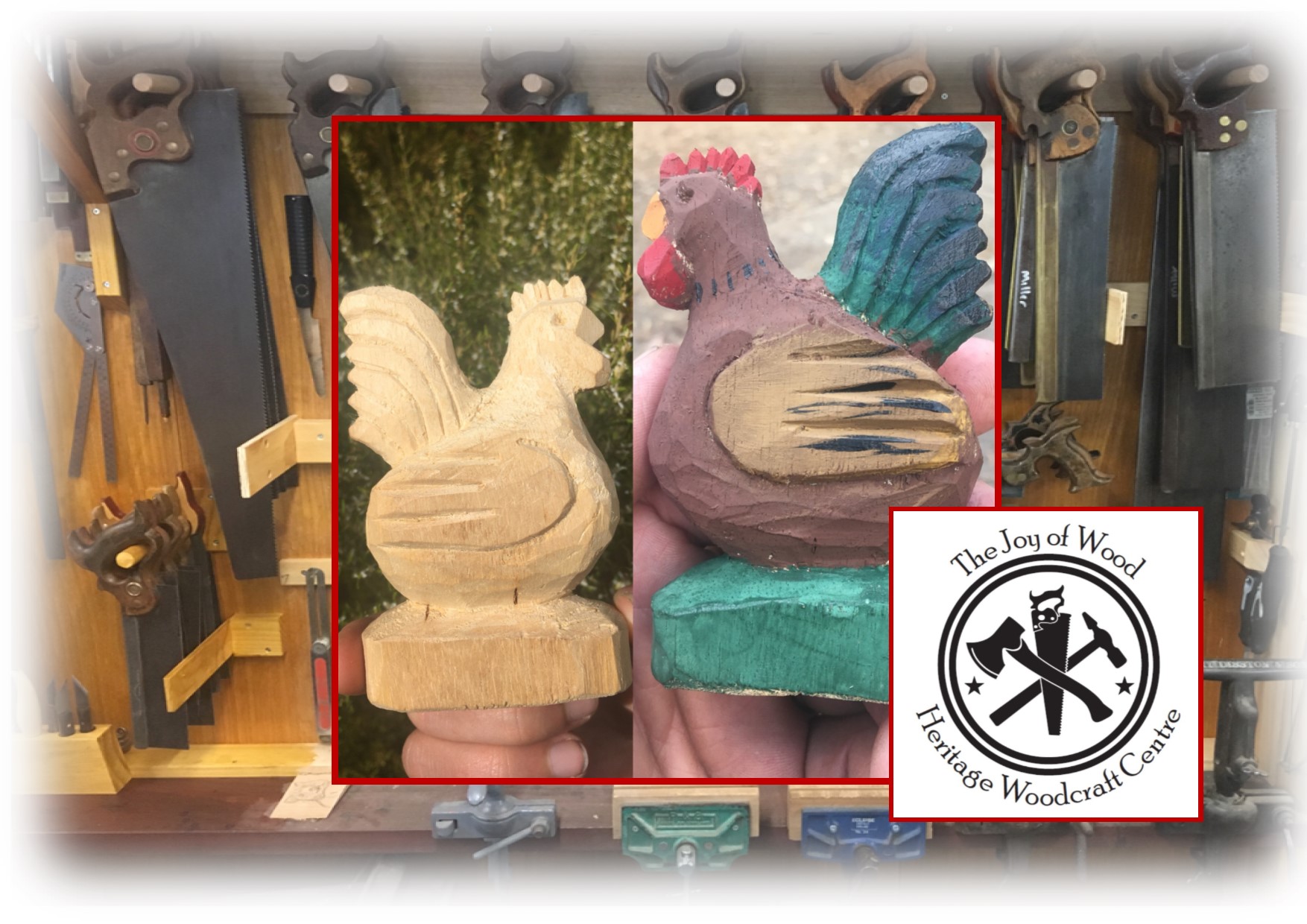 Chooks are cute. Chooks come in hundreds in different varieties. Chooks are fun to carve! Start with a nice piece of wood we supply, and use a Sloyd Knife to whittle a chook - to liberate it from the piece of wood. We will show you how! It is great fun. Now paint!
This 3 hr workshop is for kids aged 8+ and for adults. $100.
Please note that ALL people in the workshop space, are required to wear STURDY COVERED SHOES. (See terms and conditions).
Saturday 6 November 2021 9:00 AM - 12:00 PM (UTC+08)
Location
Heritage Woodcraft Centre
31 Canvale Road, (rear or Timbecon, entry off Ilda Road), Canning Vale WA 6155
Contact Details