Beyond PDC: Implementation & Management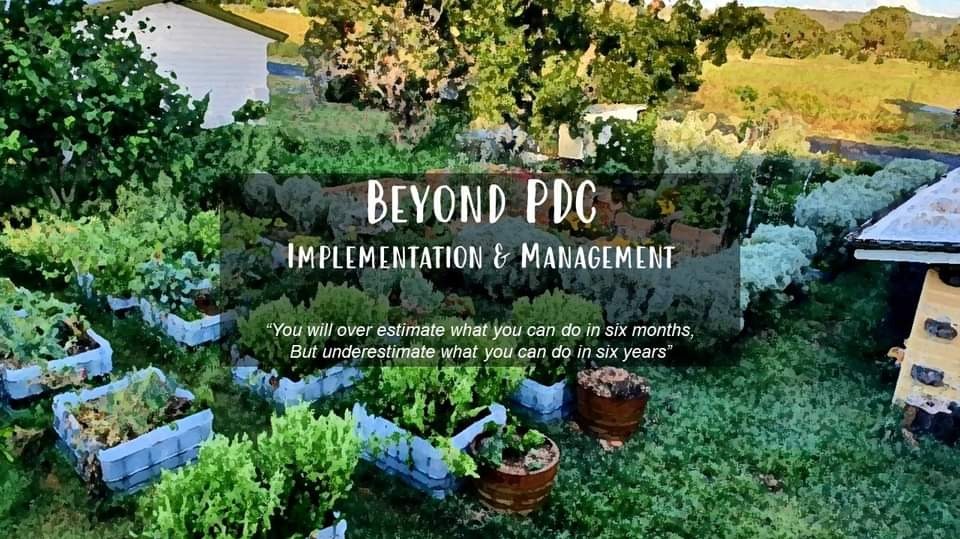 Have you completed a PDC and are not sure where to go? Or what to do with implementing your design?
This is an 8 week - Sunday - workshop.
Beyond PDC: Implementation and Maintenance are fundamental for anyone who has or plans to have property.
This program is designed specifically for PDC graduates starting out with their property or smallholding development and looking for practical guidance on implementation.
Contact Details