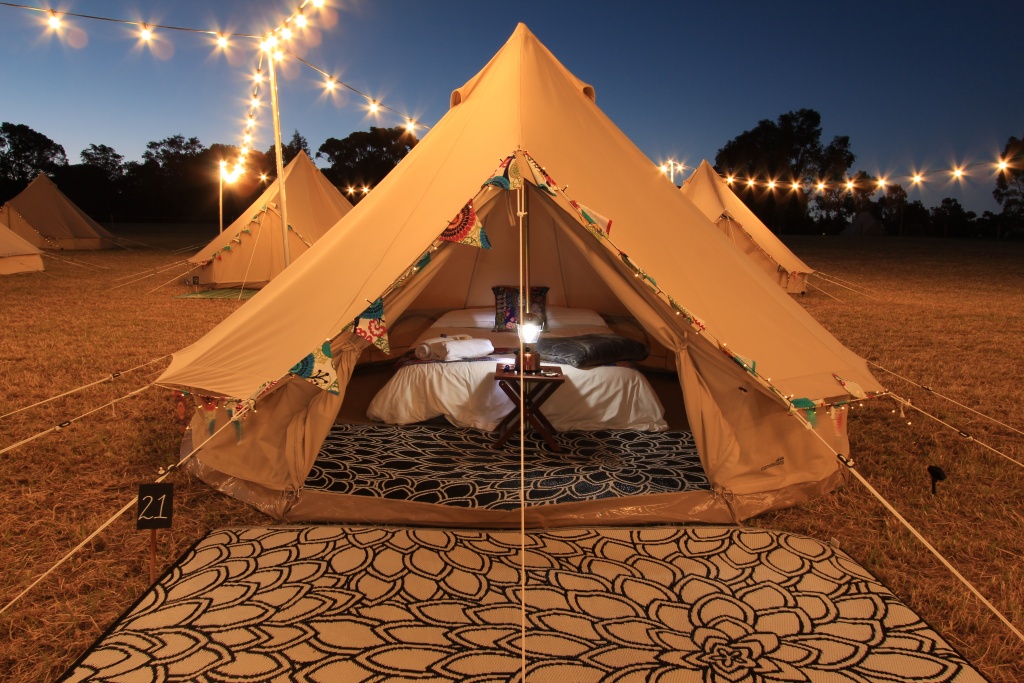 Nannup Music Festival
A Weekend of Discovery


PRESENTED BY THE NANNUP MUSIC CLUB INC
4 - 7 March 2022
GLAMPING PACKAGES
Camp in ultimate luxury and style, glamping with Soul Camping. Arrive to a beautiful Bell tent pitched just for you at the Glamping Village in Nannup. Complete with comfy bed, crisp white linen, bunting and fairy lights, our bells are the perfect 'home away from home' while you enjoy a full weekend of music and festival fun.
Our exclusive fenced off village includes toilet facilities and a communal campers kitchen area including tea and coffee facilities and charging points, providing a place to relax and meet fellow glampers in between catching your favourite acts.
PLEASE NOTE:
Due to no cover for pandemics and the fear we all have of another shut down, we have set the tickets to be 90% refundable if we have to cancel due to Covid-19. This cancellation retainment is only Covid-19 related and only if unavoidable; our primary concern is that we are all safe. You will be assured of a 90% refund. The 10% that we retain will be to ensure contractors, artists, etc, are paid their needed retainer – if not their full contracted rate.

When booking your tickets, please consider the possibility of changing Covid -19 restrictions and how they might affect your attendance.

Glamping Packages include Adult Weekend Festival Tickets (except for a limited number of Family Glamping Packages).
LOCATION: Nannup Recreation Centre & Golf Course - Warren Rd Nannup
CONTACT: tickets@nannupmusicfestival.org