Chord voicing - make your ukulele sing!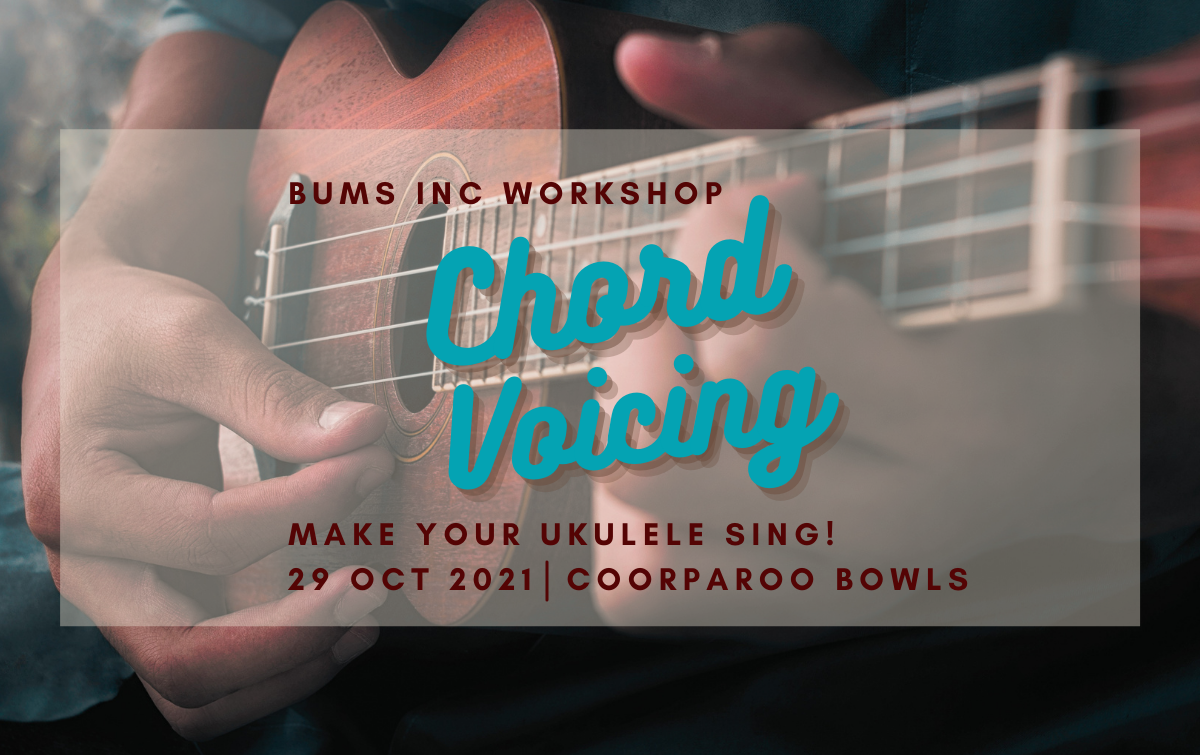 There are many ways to play any chord and they are not all created equal! They can change how a song feels just as strum patterns do! As a group we will dissect one song and witness how different voicing of chords brings unique flavour and feel, enhancing the experience.
Now I know if you looked at every chord and their different shape it may seem very daunting, however just remember the only way to eat an elephant is one bite at a time!
So come explore chord voicing with the song Colors by Black Pumas as we continue our ukulele journey together!!
What you'll need:
Please bring a Soprano/Concert/Tenor ukulele. High-G or Low-G is fine. You can bring a Baritone uke, but any chord diagrams will be for "GCEA" tuning.
smile
good vibes
pen and some lined paper (easier for jotting chord shapes)
There will be a projector in use and handouts will be given at the start of the workshop. If you prefer to look at the handouts instead of the screen, then please bring a music stand. Hope you see you all there!
PRESENTED BY COADY BRÛLÉ more details our website
Financial BUMS use promo-code received Mon 27 September via email for 50% discount.
Location
Coorparoo Bowls Club
32 Riddings Street, Coorparoo, Brisbane QLD 4151
Contact Details