Studio Jazz with Terence Koo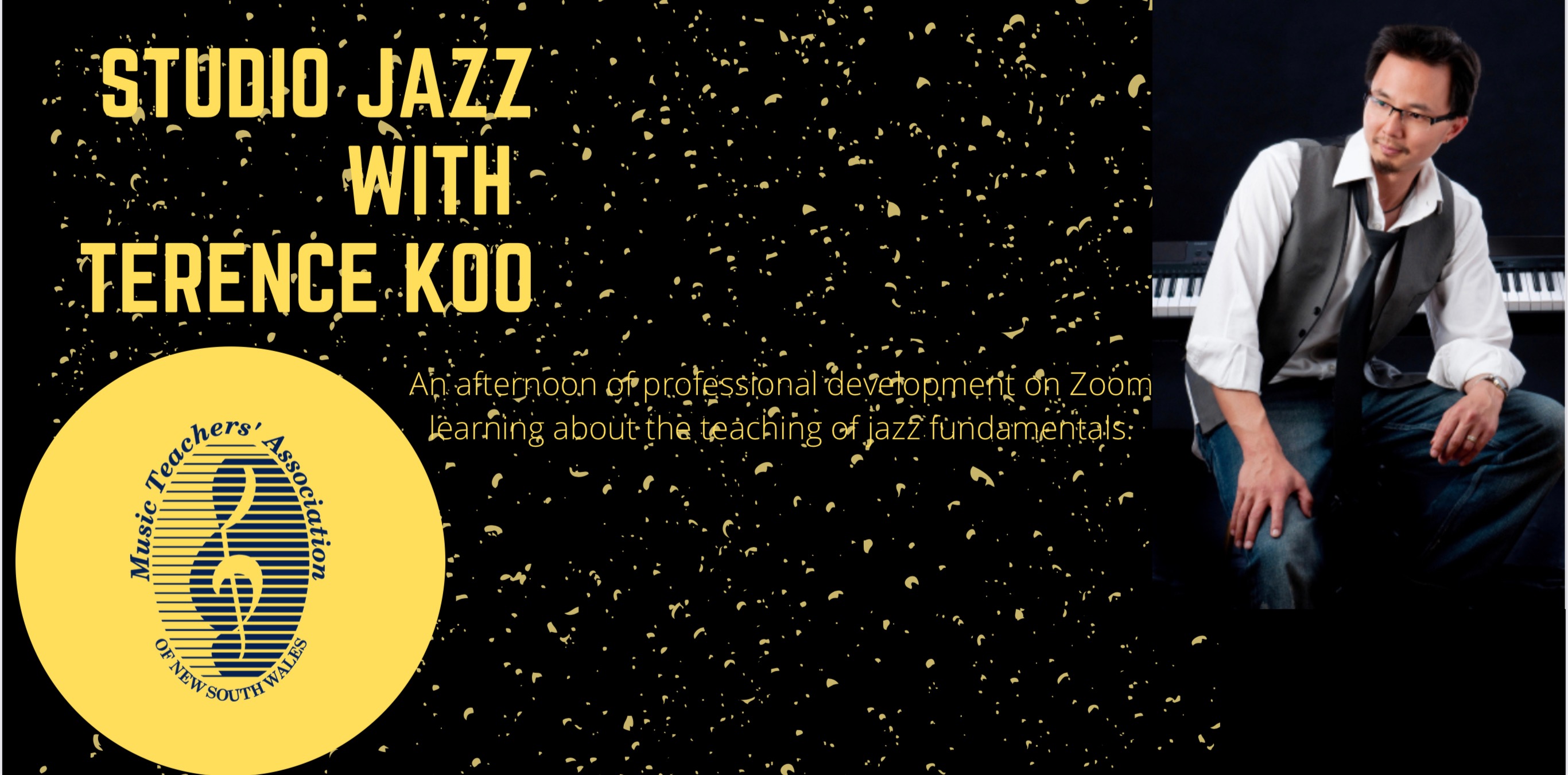 Terence Koo will lead an afternoon of learning via zoom;
"Teaching Jazz in an Australian Private Music Studio"
There are two sessions scheduled.
1. "An Introduction" This session will cover pedagogy, similarities & differences between classical & jazz, an overview of teaching topics, a workshop & resource recommendations.
2. "Getting Started" This session looks at improvisation, harmony, aural work, and further work on pedagogy and resources.
Select one or both sessions.
Sunday 24 October 2021 3:00 PM - 4:45 PM (UTC+11)
Location
Online event access details will be provided by the event organiser

Contact Details