Blackfriars Watson. Mass 30 - 31 October 2021. (CANCELLED)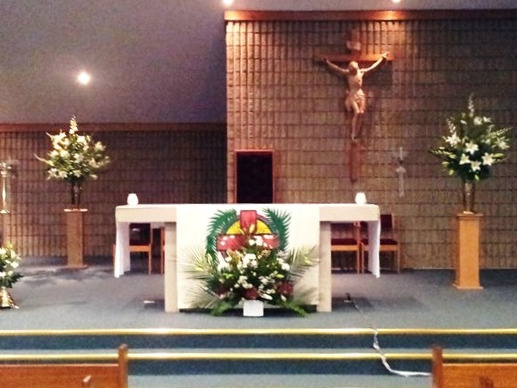 Unfortunately all Masses at Holy Rosary in Watson from Wednesday 27 October to Tuesday 2 November 2021 have been CANCELLED.

This means there will be NO Masses this weekend (30 and 31 October).

This is a big disappointment but is necessary at this time when we need to be extremely careful to ensure the safety of everyone.
PARISH OFFICE HOURS: Monday, Tuesday, Thursday, Friday: 9 am to 12.30 pm. CLOSED on Wednesdays.
Location
Blackfriars Parish - Holy Rosary Church, Watson
Cnr Phillip Avenue and Antill Street, Watson ACT 2602
See also our Parish website
QUERIES ABOUT BOOKINGS CAN BE ANSWERED ONLY IN OFFICE HOURS