Marie Ramos Photography ~ Christmas Minis 2021 (SOLD OUT)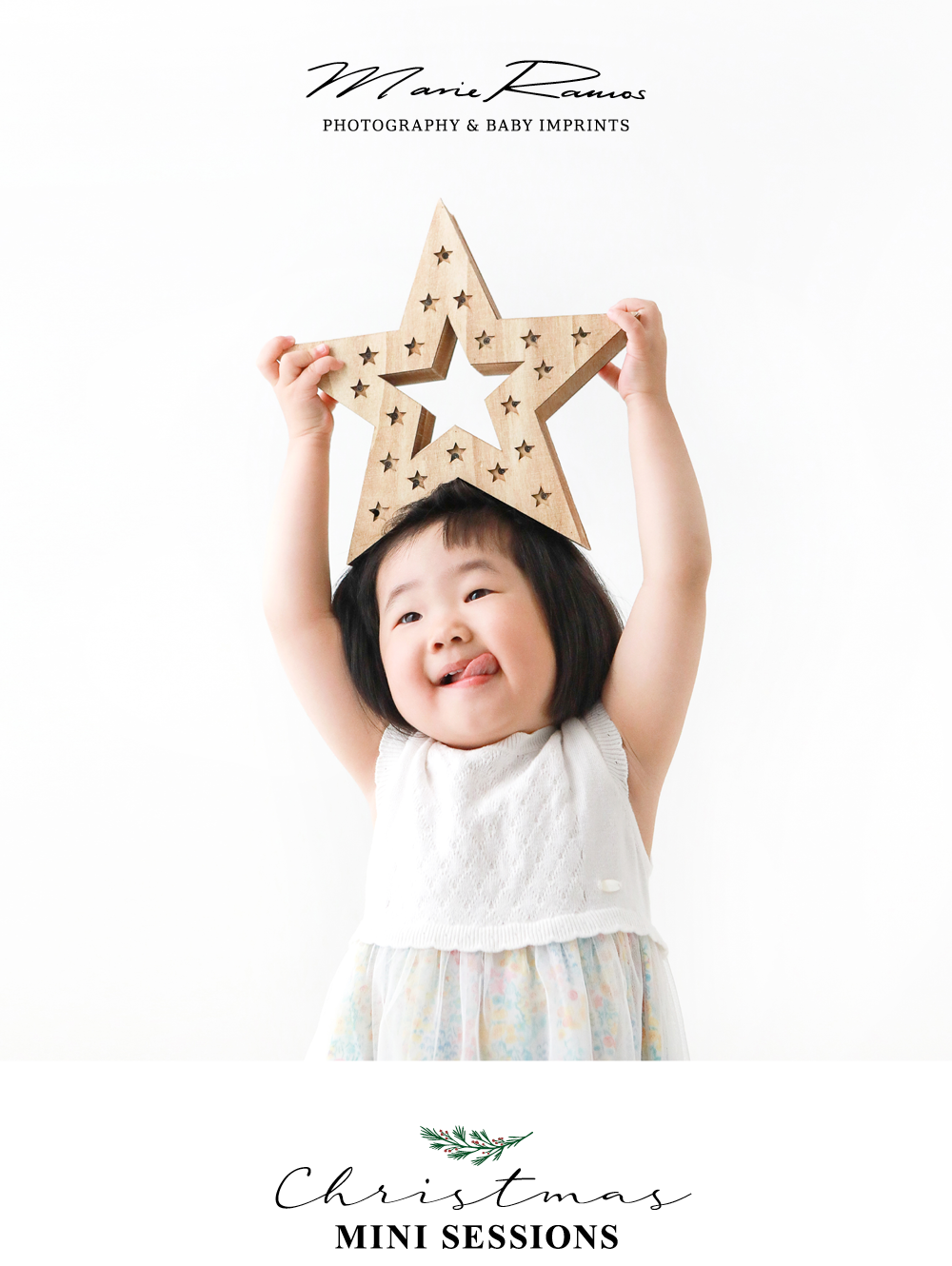 Our famous Christmas Minis are back for its 6th year!
We are so excited to be back doing what we love!
We have much to celebrate so let's capture it with the people we love most in this world.
Set over 3 fun-filled days - let's get creative! make it modern, make it sentimental, make it what you wish.
This year there are 33 sessions up for grabs so make sure to set your alarm,
last year we set a new record and our minis SOLD OUT in 38... seconds!!!!
Mini Session dates and times:
Saturday, 20th of November. 8:00am - 3:30pm
Friday, 26th of November. 8:00am - 3:30pm
Saturday, 27th of November. 8:00am - 3:30pm
11 sessions available per day, with pre-allocated time slots


Christmas Mini Session Package $99
Includes:
• 30min studio portrait session
• 1 high resolution digital image
• 60min design consultation

(40% off complete set of high resolution images - approx. 50 images)


Ready to book a session?
Click on the button above, choose a date and time that best suits your family, and follow the prompts to purchase your $99 Mini Session (please note a +$0.50 ticket fee will be applied).

Be quick! Our goal is to beat last years record of 38 seconds!
Please note: There is a maximum of 5 people per family and suitable for babies 3 months and over.
If you would love to book but unsure about props or what to bring on the day, we have Christmas themed props at the studio that will be available for you to select from. Whether props are included or not, the goal is to have fun which is key to creating magical photographs!

We look forward to celebrating the festive season with you and your family!
Best wishes from the team at Marie Ramos Photography
Conditions: This special is valid for one portrait session per family, up to 5 people, and suitable for babies 3 months and over. This special cannot be altered or used with any other discount offer. Bookings can only be made using the link provided, open to the public on the 14th October 2021 at 10:00 am. Mini sessions are valid for bookings on the 20th of November 2021, 26th of November 2021 and the 27th of November 2021 only. Time slots are pre-allocated and cannot be altered. Full payment of $99(+$0.50 ticket fee) must be paid at the time of booking. In the event of a cancellation, your payment of $99.50 is forfeited. Late arrival will impact the 30min time allocated for your family, so we encourage early arrival.
Location
Marie Ramos Photography
57 Centennial Ave, Lane Cove NSW 2066
Contact Details