Booktown on(line) Sunday; Graeme Simsion and Anne Buist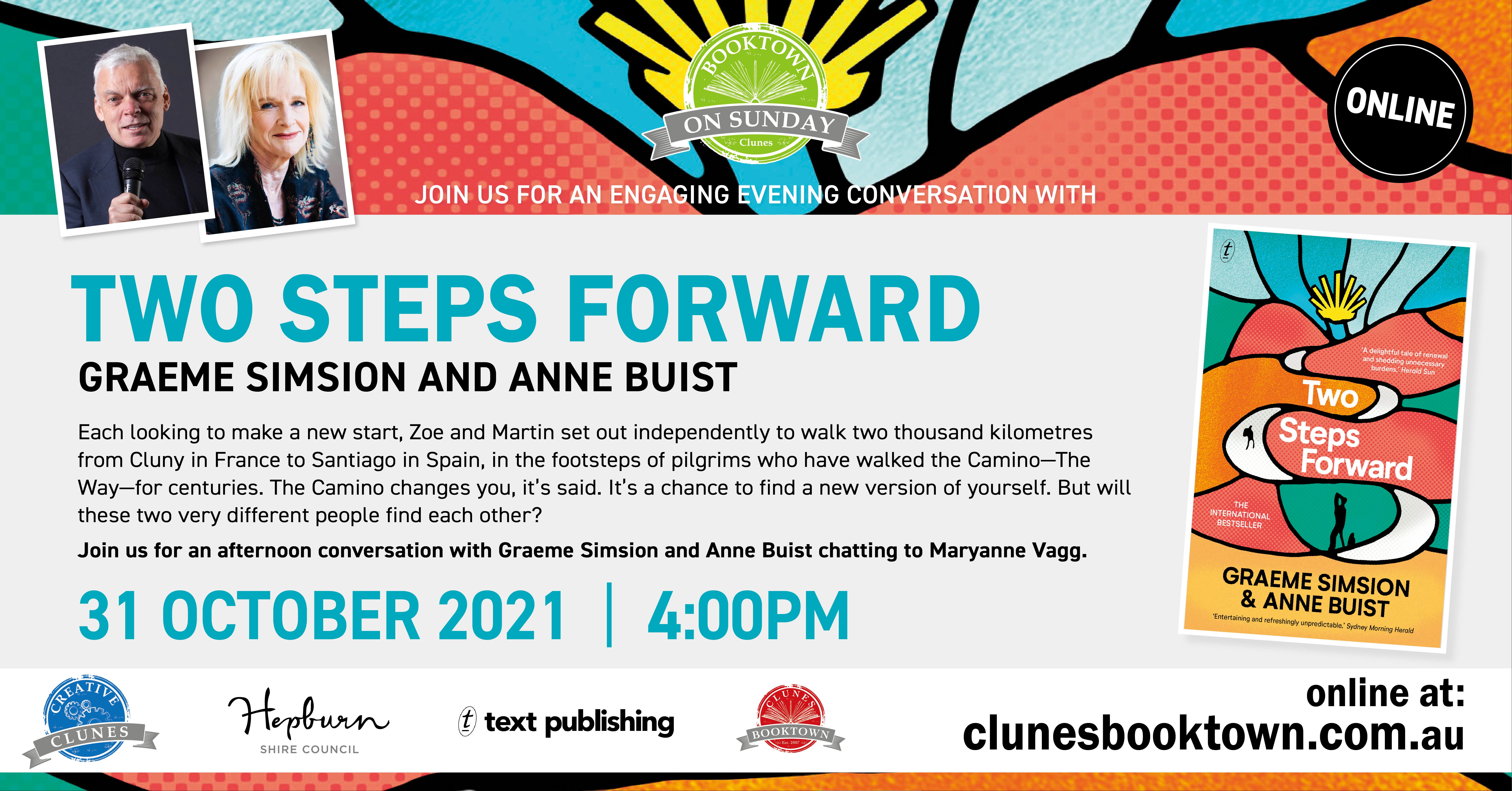 Each looking to make a new start, Zoe and Martin set out independently to walk two thousand kilometres from Cluny in France to Santiago in Spain, in the footsteps of pilgrims who have walked the Camino—The Way—for centuries. The Camino changes you, it's said. It's a chance to find a new version of yourself. But will these two very different people find each other?

Join us for an afternoon conversation with Graeme Simsion and Anne Buist chatting to Maryanne Vagg.
Location
Online event access details will be provided by the event organiser

Contact Details