Traditional Arts Fair Workshop Growing herbs for the kitchen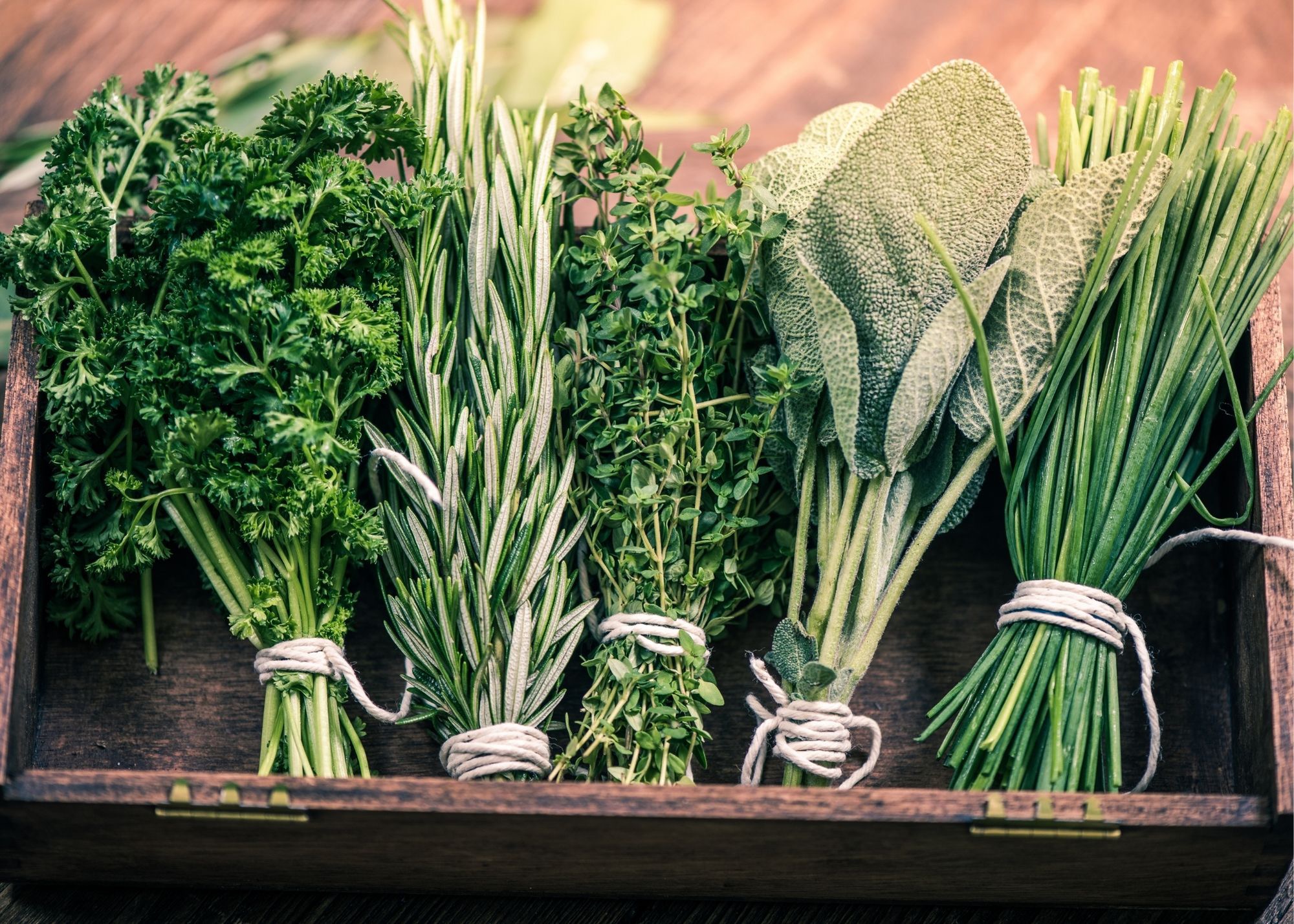 Everything you need to become confident growing a range of culinary herbs at home. Learn the best herbs for sunny or shady spots, which grow well pots and what to grow when. Discover rules of thumb to know which herbs you can take cuttings from and which grow best from seed, and enjoy tasting herbal tea made with fresh leaves from the Buda garden.
Our Traditional Arts Fair workshops 2021.
Growing herbs for the kitchen with Carol Henderson
Buda's own Garden Curator, Carol Henderson is a horticulturist, permaculture designer and teacher. Passionate about urban food production, she finds all plants and gardens fascinating and regularly runs workshops for CERES, schools and local councils. Working with children, youth and adults from all walks of life, Carol tailors each session to suit the needs and interests of each group. Her style is friendly and highly interactive so you won't be sitting still for long!
Workshop price includes supper.
Please refer back to our website for refund and COVID policies.
Thursday 4 November 2021 5:30 PM - 7:30 PM (UTC+11)
Location
Buda Historic Home and Garden
42 Hunter St, Castlemiane Vic 3450
Contact Details