2021 P&F Outdoor Movie Night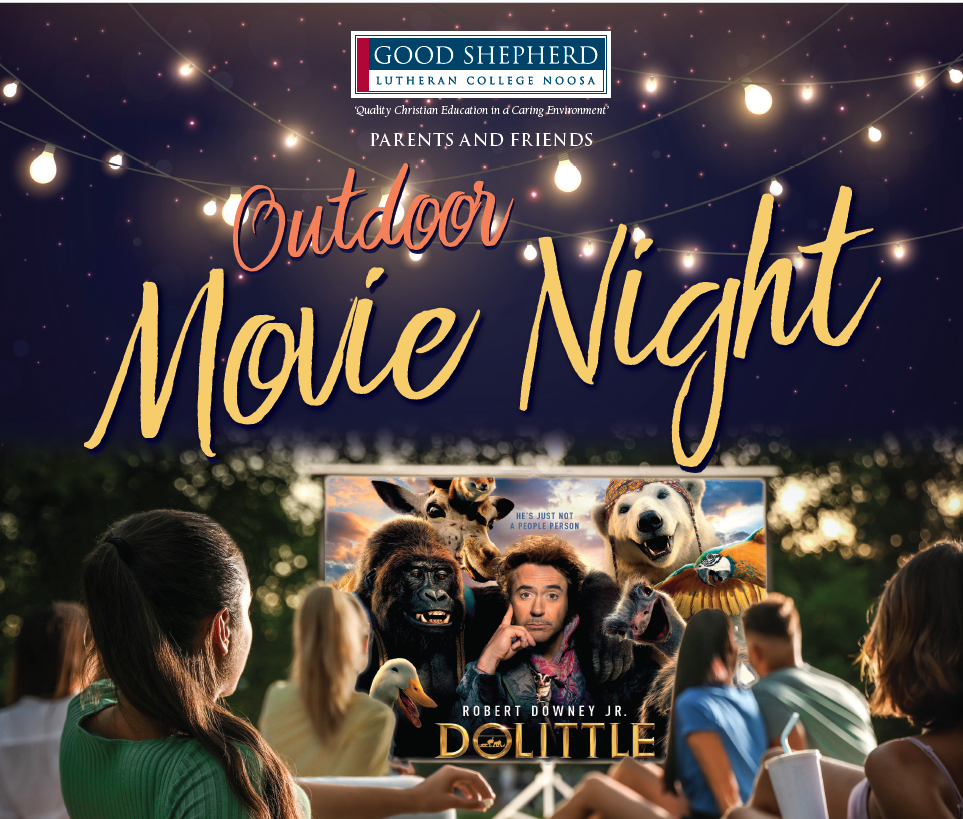 You are warmly invited to attend our GSLC community outdoor movie night, featuring Dolittle (PG).
Date: Friday, 29 October 2021
Time: 6.30pm – 8.30pm (the movie runs for 106 mins)
Venue: Old staff carpark next to the HPE
Dolittle is a fantasy adventure film about a physician who can speak with animals. Doctor Dolittle is summoned by the queen to find a cure for her life-threatening disease, and he embarks on an adventure with his animal friends to find a legendary island and a healing tree.
Our pop-up theatre will be in the old staff carpark next to the HPE. We encourage you to bring camping chairs, blankets, and pillows for a luxurious viewing experience!
A refreshments stall will be selling snacks and beverages.
You are welcome to park in the new staff carpark for this event.
Tickets
You can purchase a Family Ticket (for 2 Adults + 2 Children) for $20.
Individual tickets are also available, Adults $8 and Children $5.
Children under 3 are free.
Contact Details