Anglesea Movie Club Gala Launch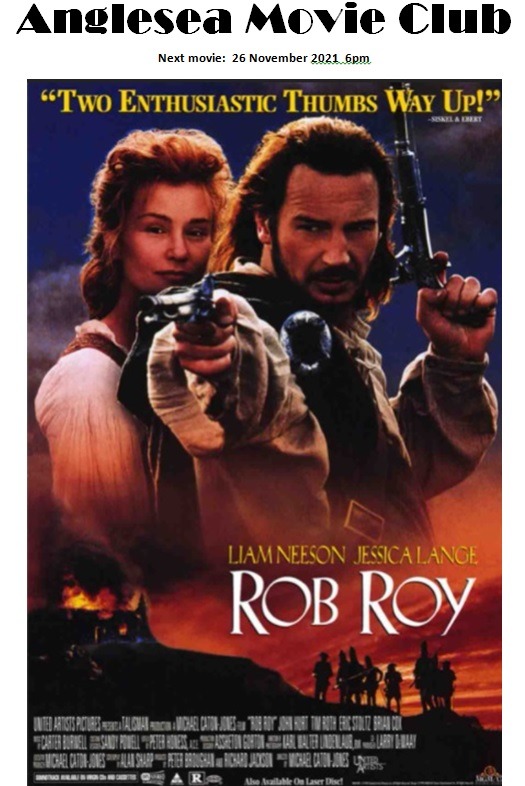 The launch of the Anglesea Movie Club will be on 26 November 2021.
Our first movie screening will be Rob Roy starring Liam Neeson and Jessica Lange.
This being our Gala Launch of the Club it will be a red carpet event with bubbles and nibbles and even some bagpipes playing to get us in the mood. Wear your tartan scarf and join in the fun.....and make sure you bring your Covid Vaccination certificate or exemption.
Location
Anglesea Memorial Hall
5 McMillan St, Entrance 1, Anglesea VIC 3230
Contact Details