Sketch In the Park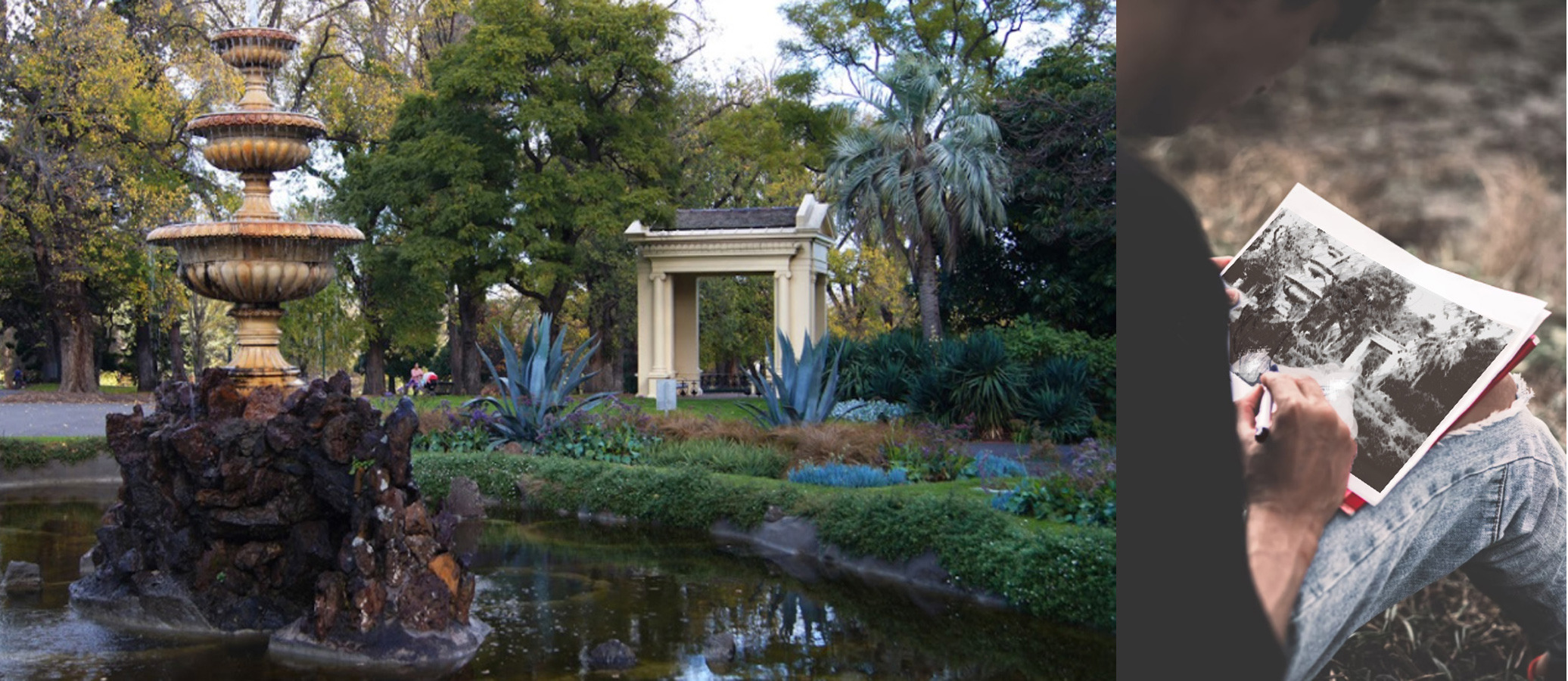 13th November 11am to 12.30pm
Max 10 participants to ensure individual attention.
Cost $10 per person
This workshop is aimed at beginners and intermediate artists who are keen on capturing the world around them in quick expressive sketches.
I will show you the elements of planning a composition using shapes and colours to create a quick and vibrant impressionistic view of nature and the city.
Watercolours, pencils and charcoal will be provided for use during the class.
At the end of the workshop you will have several little artworks to take home.
Please wear older clothes or bring an apron to prevent paint and charcoal spatter.
Contact Laurie for more info on 0410316465 or laurie@artvan.com.au
Location
The Pavilion, Fitzroy Gardens, Wellington Parade, East Melbourne 3002
Find us next to the Model Tudor Village

https://www.google.com/maps/place/Model+Tudor+Village+in+Fitzroy+Gar
https://www.facebook.com/CoLab-Arts-in-the-Park-110386867962900]