LaManna Santa Photos 2021
LaManna Santa Photos 2021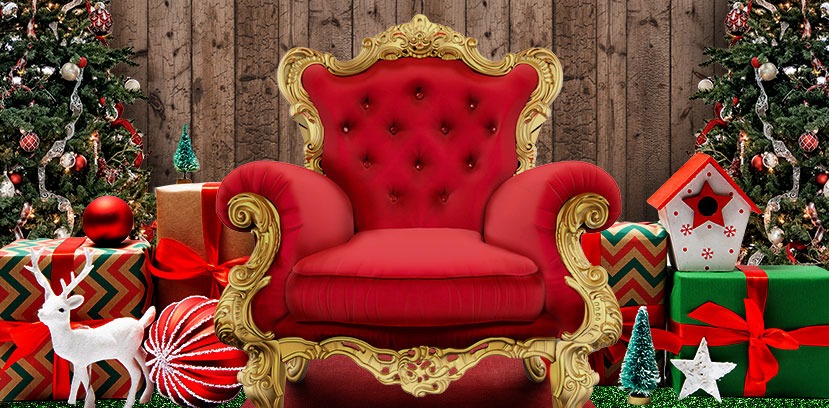 We're making Christmas merrier this year and bringing the magic of the North Pole to LaManna Supermarket. Pre-book your Santa photo online by selecting a time that is convenient for you.

Photo sessions are $25 for two digital email copies.

For an additional $5 children will also receive their own personal letter from Santa, LaManna gelato and delicious cookie.
Thursday 18 November 2021 - Wednesday 22 December 2021 (UTC+11)
Location
LaManna Supermarket
10 English Street , Essendon Fields VIC 3041
Contact Details
Sessions
SESSIONS
DESCRIPTION
STATUS
Thursday 18 November 2021 10:00 AM - 10:10 AM
Thursday 18 November 2021 10:00 AM - 10:10 AM
Sold Out
Sold Out
Thursday 18 November 2021 10:20 AM - 10:30 AM
Thursday 18 November 2021 10:20 AM - 10:30 AM
Sold Out
Sold Out
Thursday 18 November 2021 10:40 AM - 10:50 AM
Thursday 18 November 2021 10:40 AM - 10:50 AM
Closed
Closed
Thursday 18 November 2021 11:00 AM - 11:10 AM
Thursday 18 November 2021 11:00 AM - 11:10 AM
Sold Out
Sold Out
Thursday 18 November 2021 11:10 AM - 11:20 AM
Thursday 18 November 2021 11:10 AM - 11:20 AM
Sold Out
Sold Out
Thursday 18 November 2021 11:50 AM - 12:00 PM
Thursday 18 November 2021 11:50 AM - 12:00 PM
Sold Out
Sold Out
Thursday 18 November 2021 4:50 PM - 5:00 PM
Thursday 18 November 2021 4:50 PM - 5:00 PM
Sold Out
Sold Out
Thursday 18 November 2021 5:00 PM - 5:10 PM
Thursday 18 November 2021 5:00 PM - 5:10 PM
Closed
Closed
Thursday 18 November 2021 5:10 PM - 5:20 PM
Thursday 18 November 2021 5:10 PM - 5:20 PM
Closed
Closed
Thursday 18 November 2021 5:20 PM - 5:30 PM
Thursday 18 November 2021 5:20 PM - 5:30 PM
Sold Out
Sold Out
Friday 19 November 2021 10:00 AM - 10:10 AM
Friday 19 November 2021 10:00 AM - 10:10 AM
Sold Out
Sold Out
Friday 19 November 2021 10:10 AM - 10:20 AM
Friday 19 November 2021 10:10 AM - 10:20 AM
Sold Out
Sold Out
Friday 19 November 2021 10:20 AM - 10:30 AM
Friday 19 November 2021 10:20 AM - 10:30 AM
Sold Out
Sold Out
Friday 19 November 2021 10:30 AM - 10:40 AM
Friday 19 November 2021 10:30 AM - 10:40 AM
Sold Out
Sold Out
Friday 19 November 2021 10:40 AM - 10:50 AM
Friday 19 November 2021 10:40 AM - 10:50 AM
Sold Out
Sold Out
Friday 19 November 2021 10:50 AM - 11:00 AM
Friday 19 November 2021 10:50 AM - 11:00 AM
Sold Out
Sold Out
Friday 19 November 2021 11:00 AM - 11:10 AM
Friday 19 November 2021 11:00 AM - 11:10 AM
Sold Out
Sold Out
Friday 19 November 2021 11:10 AM - 11:20 AM
Friday 19 November 2021 11:10 AM - 11:20 AM
Sold Out
Sold Out
Friday 19 November 2021 11:30 AM - 11:40 AM
Friday 19 November 2021 11:30 AM - 11:40 AM
Sold Out
Sold Out
Friday 19 November 2021 11:40 AM - 11:50 AM
Friday 19 November 2021 11:40 AM - 11:50 AM
Sold Out
Sold Out
Friday 19 November 2021 11:50 AM - 12:00 PM
Friday 19 November 2021 11:50 AM - 12:00 PM
Sold Out
Sold Out
Friday 19 November 2021 12:30 PM - 12:40 PM
Friday 19 November 2021 12:30 PM - 12:40 PM
Sold Out
Sold Out
Friday 19 November 2021 12:40 PM - 12:50 PM
Friday 19 November 2021 12:40 PM - 12:50 PM
Closed
Closed
Friday 19 November 2021 12:50 PM - 1:00 PM
Friday 19 November 2021 12:50 PM - 1:00 PM
Closed
Closed
Friday 19 November 2021 1:00 PM - 1:10 PM
Friday 19 November 2021 1:00 PM - 1:10 PM
Closed
Closed
Friday 19 November 2021 1:10 PM - 1:20 PM
Friday 19 November 2021 1:10 PM - 1:20 PM
Sold Out
Sold Out
Friday 19 November 2021 1:20 PM - 1:30 PM
Friday 19 November 2021 1:20 PM - 1:30 PM
Closed
Closed
Friday 19 November 2021 1:30 PM - 1:40 PM
Friday 19 November 2021 1:30 PM - 1:40 PM
Sold Out
Sold Out
Friday 19 November 2021 1:40 PM - 1:50 PM
Friday 19 November 2021 1:40 PM - 1:50 PM
Closed
Closed
Friday 19 November 2021 1:50 PM - 2:00 PM
Friday 19 November 2021 1:50 PM - 2:00 PM
Closed
Closed
Friday 19 November 2021 2:00 PM - 2:10 PM
Friday 19 November 2021 2:00 PM - 2:10 PM
Closed
Closed
Friday 19 November 2021 2:10 PM - 2:20 PM
Friday 19 November 2021 2:10 PM - 2:20 PM
Sold Out
Sold Out
Friday 19 November 2021 2:20 PM - 2:30 PM
Friday 19 November 2021 2:20 PM - 2:30 PM
Closed
Closed
Friday 19 November 2021 3:30 PM - 3:40 PM
Friday 19 November 2021 3:30 PM - 3:40 PM
Sold Out
Sold Out
Friday 19 November 2021 3:40 PM - 3:50 PM
Friday 19 November 2021 3:40 PM - 3:50 PM
Closed
Closed
Friday 19 November 2021 3:50 PM - 4:00 PM
Friday 19 November 2021 3:50 PM - 4:00 PM
Sold Out
Sold Out
Friday 19 November 2021 4:00 PM - 4:10 PM
Friday 19 November 2021 4:00 PM - 4:10 PM
Sold Out
Sold Out
Friday 19 November 2021 4:10 PM - 4:20 PM
Friday 19 November 2021 4:10 PM - 4:20 PM
Closed
Closed
Friday 19 November 2021 4:20 PM - 4:30 PM
Friday 19 November 2021 4:20 PM - 4:30 PM
Sold Out
Sold Out
Friday 19 November 2021 4:40 PM - 4:50 PM
Friday 19 November 2021 4:40 PM - 4:50 PM
Sold Out
Sold Out
Friday 19 November 2021 4:50 PM - 5:00 PM
Friday 19 November 2021 4:50 PM - 5:00 PM
Sold Out
Sold Out
Friday 19 November 2021 5:00 PM - 5:10 PM
Friday 19 November 2021 5:00 PM - 5:10 PM
Sold Out
Sold Out
Friday 19 November 2021 5:10 PM - 5:20 PM
Friday 19 November 2021 5:10 PM - 5:20 PM
Closed
Closed
Friday 19 November 2021 5:20 PM - 5:30 PM
Friday 19 November 2021 5:20 PM - 5:30 PM
Sold Out
Sold Out
Saturday 20 November 2021 10:00 AM - 10:10 AM
Saturday 20 November 2021 10:00 AM - 10:10 AM
Sold Out
Sold Out
Saturday 20 November 2021 10:10 AM - 10:20 AM
Saturday 20 November 2021 10:10 AM - 10:20 AM
Sold Out
Sold Out
Saturday 20 November 2021 10:20 AM - 10:30 AM
Saturday 20 November 2021 10:20 AM - 10:30 AM
Sold Out
Sold Out
Saturday 20 November 2021 10:30 AM - 10:40 AM
Saturday 20 November 2021 10:30 AM - 10:40 AM
Sold Out
Sold Out
Saturday 20 November 2021 10:40 AM - 10:50 AM
Saturday 20 November 2021 10:40 AM - 10:50 AM
Sold Out
Sold Out
Saturday 20 November 2021 10:50 AM - 11:00 AM
Saturday 20 November 2021 10:50 AM - 11:00 AM
Sold Out
Sold Out
Saturday 20 November 2021 11:00 AM - 11:10 AM
Saturday 20 November 2021 11:00 AM - 11:10 AM
Sold Out
Sold Out
Saturday 20 November 2021 11:10 AM - 11:20 AM
Saturday 20 November 2021 11:10 AM - 11:20 AM
Sold Out
Sold Out
Saturday 20 November 2021 11:20 AM - 11:30 AM
Saturday 20 November 2021 11:20 AM - 11:30 AM
Sold Out
Sold Out
Saturday 20 November 2021 11:30 AM - 11:40 AM
Saturday 20 November 2021 11:30 AM - 11:40 AM
Sold Out
Sold Out
Saturday 20 November 2021 11:40 AM - 11:50 AM
Saturday 20 November 2021 11:40 AM - 11:50 AM
Sold Out
Sold Out
Saturday 20 November 2021 11:50 AM - 12:00 PM
Saturday 20 November 2021 11:50 AM - 12:00 PM
Sold Out
Sold Out
Saturday 20 November 2021 12:30 PM - 12:40 PM
Saturday 20 November 2021 12:30 PM - 12:40 PM
Sold Out
Sold Out
Saturday 20 November 2021 12:40 PM - 12:50 PM
Saturday 20 November 2021 12:40 PM - 12:50 PM
Sold Out
Sold Out
Saturday 20 November 2021 12:50 PM - 1:00 PM
Saturday 20 November 2021 12:50 PM - 1:00 PM
Sold Out
Sold Out
Saturday 20 November 2021 1:00 PM - 1:10 PM
Saturday 20 November 2021 1:00 PM - 1:10 PM
Sold Out
Sold Out
Saturday 20 November 2021 1:10 PM - 1:20 PM
Saturday 20 November 2021 1:10 PM - 1:20 PM
Sold Out
Sold Out
Saturday 20 November 2021 1:20 PM - 1:30 PM
Saturday 20 November 2021 1:20 PM - 1:30 PM
Sold Out
Sold Out
Saturday 20 November 2021 1:30 PM - 1:40 PM
Saturday 20 November 2021 1:30 PM - 1:40 PM
Sold Out
Sold Out
Saturday 20 November 2021 1:40 PM - 1:50 PM
Saturday 20 November 2021 1:40 PM - 1:50 PM
Sold Out
Sold Out
Saturday 20 November 2021 1:50 PM - 2:00 PM
Saturday 20 November 2021 1:50 PM - 2:00 PM
Sold Out
Sold Out
Saturday 20 November 2021 2:00 PM - 2:10 PM
Saturday 20 November 2021 2:00 PM - 2:10 PM
Sold Out
Sold Out
Saturday 20 November 2021 2:10 PM - 2:20 PM
Saturday 20 November 2021 2:10 PM - 2:20 PM
Sold Out
Sold Out
Saturday 20 November 2021 2:20 PM - 2:30 PM
Saturday 20 November 2021 2:20 PM - 2:30 PM
Sold Out
Sold Out
Saturday 20 November 2021 3:30 PM - 3:40 PM
Saturday 20 November 2021 3:30 PM - 3:40 PM
Sold Out
Sold Out
Saturday 20 November 2021 3:40 PM - 3:50 PM
Saturday 20 November 2021 3:40 PM - 3:50 PM
Sold Out
Sold Out
Saturday 20 November 2021 3:50 PM - 4:00 PM
Saturday 20 November 2021 3:50 PM - 4:00 PM
Sold Out
Sold Out
Saturday 20 November 2021 4:00 PM - 4:10 PM
Saturday 20 November 2021 4:00 PM - 4:10 PM
Sold Out
Sold Out
Saturday 20 November 2021 4:10 PM - 4:20 PM
Saturday 20 November 2021 4:10 PM - 4:20 PM
Sold Out
Sold Out
Saturday 20 November 2021 4:20 PM - 4:30 PM
Saturday 20 November 2021 4:20 PM - 4:30 PM
Sold Out
Sold Out
Saturday 20 November 2021 4:30 PM - 4:40 PM
Saturday 20 November 2021 4:30 PM - 4:40 PM
Sold Out
Sold Out
Saturday 20 November 2021 4:40 PM - 4:50 PM
Saturday 20 November 2021 4:40 PM - 4:50 PM
Sold Out
Sold Out
Saturday 20 November 2021 4:50 PM - 5:00 PM
Saturday 20 November 2021 4:50 PM - 5:00 PM
Sold Out
Sold Out
Saturday 20 November 2021 5:00 PM - 5:10 PM
Saturday 20 November 2021 5:00 PM - 5:10 PM
Sold Out
Sold Out
Saturday 20 November 2021 5:10 PM - 5:20 PM
Saturday 20 November 2021 5:10 PM - 5:20 PM
Sold Out
Sold Out
Saturday 20 November 2021 5:20 PM - 5:30 PM
Saturday 20 November 2021 5:20 PM - 5:30 PM
Sold Out
Sold Out
Wednesday 24 November 2021 10:00 AM - 10:10 AM
Wednesday 24 November 2021 10:00 AM - 10:10 AM
Sold Out
Sold Out
Wednesday 24 November 2021 10:10 AM - 10:20 AM
Wednesday 24 November 2021 10:10 AM - 10:20 AM
Sold Out
Sold Out
Wednesday 24 November 2021 10:20 AM - 10:30 AM
Wednesday 24 November 2021 10:20 AM - 10:30 AM
Sold Out
Sold Out
Wednesday 24 November 2021 10:30 AM - 10:40 AM
Wednesday 24 November 2021 10:30 AM - 10:40 AM
Sold Out
Sold Out
Wednesday 24 November 2021 10:40 AM - 10:50 AM
Wednesday 24 November 2021 10:40 AM - 10:50 AM
Sold Out
Sold Out
Wednesday 24 November 2021 10:50 AM - 11:00 AM
Wednesday 24 November 2021 10:50 AM - 11:00 AM
Sold Out
Sold Out
Wednesday 24 November 2021 11:00 AM - 11:10 AM
Wednesday 24 November 2021 11:00 AM - 11:10 AM
Closed
Closed
Wednesday 24 November 2021 11:10 AM - 11:20 AM
Wednesday 24 November 2021 11:10 AM - 11:20 AM
Sold Out
Sold Out
Wednesday 24 November 2021 11:20 AM - 11:30 AM
Wednesday 24 November 2021 11:20 AM - 11:30 AM
Sold Out
Sold Out
Wednesday 24 November 2021 11:30 AM - 11:40 AM
Wednesday 24 November 2021 11:30 AM - 11:40 AM
Sold Out
Sold Out
Wednesday 24 November 2021 11:40 AM - 11:50 AM
Wednesday 24 November 2021 11:40 AM - 11:50 AM
Sold Out
Sold Out
Wednesday 24 November 2021 11:50 AM - 12:00 PM
Wednesday 24 November 2021 11:50 AM - 12:00 PM
Sold Out
Sold Out
Wednesday 24 November 2021 12:30 PM - 12:40 PM
Wednesday 24 November 2021 12:30 PM - 12:40 PM
Sold Out
Sold Out
Wednesday 24 November 2021 12:40 PM - 12:50 PM
Wednesday 24 November 2021 12:40 PM - 12:50 PM
Sold Out
Sold Out
Wednesday 24 November 2021 12:50 PM - 1:00 PM
Wednesday 24 November 2021 12:50 PM - 1:00 PM
Closed
Closed
Wednesday 24 November 2021 1:00 PM - 1:10 PM
Wednesday 24 November 2021 1:00 PM - 1:10 PM
Sold Out
Sold Out
Wednesday 24 November 2021 1:10 PM - 1:20 PM
Wednesday 24 November 2021 1:10 PM - 1:20 PM
Closed
Closed
Wednesday 24 November 2021 1:20 PM - 1:30 PM
Wednesday 24 November 2021 1:20 PM - 1:30 PM
Closed
Closed
Wednesday 24 November 2021 1:30 PM - 1:40 PM
Wednesday 24 November 2021 1:30 PM - 1:40 PM
Sold Out
Sold Out
Wednesday 24 November 2021 1:40 PM - 1:50 PM
Wednesday 24 November 2021 1:40 PM - 1:50 PM
Sold Out
Sold Out
Wednesday 24 November 2021 1:50 PM - 2:00 PM
Wednesday 24 November 2021 1:50 PM - 2:00 PM
Closed
Closed
Wednesday 24 November 2021 2:00 PM - 2:10 PM
Wednesday 24 November 2021 2:00 PM - 2:10 PM
Sold Out
Sold Out
Wednesday 24 November 2021 2:10 PM - 2:20 PM
Wednesday 24 November 2021 2:10 PM - 2:20 PM
Closed
Closed
Wednesday 24 November 2021 2:20 PM - 2:30 PM
Wednesday 24 November 2021 2:20 PM - 2:30 PM
Closed
Closed
Wednesday 24 November 2021 3:30 PM - 3:40 PM
Wednesday 24 November 2021 3:30 PM - 3:40 PM
Sold Out
Sold Out
Wednesday 24 November 2021 3:40 PM - 3:50 PM
Wednesday 24 November 2021 3:40 PM - 3:50 PM
Sold Out
Sold Out
Wednesday 24 November 2021 3:50 PM - 4:00 PM
Wednesday 24 November 2021 3:50 PM - 4:00 PM
Sold Out
Sold Out
Wednesday 24 November 2021 4:00 PM - 4:10 PM
Wednesday 24 November 2021 4:00 PM - 4:10 PM
Sold Out
Sold Out
Wednesday 24 November 2021 4:10 PM - 4:20 PM
Wednesday 24 November 2021 4:10 PM - 4:20 PM
Sold Out
Sold Out
Wednesday 24 November 2021 4:20 PM - 4:30 PM
Wednesday 24 November 2021 4:20 PM - 4:30 PM
Sold Out
Sold Out
Wednesday 24 November 2021 4:30 PM - 4:40 PM
Wednesday 24 November 2021 4:30 PM - 4:40 PM
Sold Out
Sold Out
Wednesday 24 November 2021 4:40 PM - 4:50 PM
Wednesday 24 November 2021 4:40 PM - 4:50 PM
Sold Out
Sold Out
Wednesday 24 November 2021 4:50 PM - 5:00 PM
Wednesday 24 November 2021 4:50 PM - 5:00 PM
Sold Out
Sold Out
Wednesday 24 November 2021 5:00 PM - 5:10 PM
Wednesday 24 November 2021 5:00 PM - 5:10 PM
Sold Out
Sold Out
Wednesday 24 November 2021 5:10 PM - 5:20 PM
Wednesday 24 November 2021 5:10 PM - 5:20 PM
Sold Out
Sold Out
Wednesday 24 November 2021 5:20 PM - 5:30 PM
Wednesday 24 November 2021 5:20 PM - 5:30 PM
Sold Out
Sold Out
Thursday 25 November 2021 10:00 AM - 10:10 AM
Thursday 25 November 2021 10:00 AM - 10:10 AM
Sold Out
Sold Out
Thursday 25 November 2021 10:10 AM - 10:20 AM
Thursday 25 November 2021 10:10 AM - 10:20 AM
Sold Out
Sold Out
Thursday 25 November 2021 10:20 AM - 10:30 AM
Thursday 25 November 2021 10:20 AM - 10:30 AM
Closed
Closed
Thursday 25 November 2021 10:30 AM - 10:40 AM
Thursday 25 November 2021 10:30 AM - 10:40 AM
Sold Out
Sold Out
Thursday 25 November 2021 10:40 AM - 10:50 AM
Thursday 25 November 2021 10:40 AM - 10:50 AM
Sold Out
Sold Out
Thursday 25 November 2021 10:50 AM - 11:00 AM
Thursday 25 November 2021 10:50 AM - 11:00 AM
Sold Out
Sold Out
Thursday 25 November 2021 11:00 AM - 11:10 AM
Thursday 25 November 2021 11:00 AM - 11:10 AM
Sold Out
Sold Out
Thursday 25 November 2021 11:10 AM - 11:20 AM
Thursday 25 November 2021 11:10 AM - 11:20 AM
Closed
Closed
Thursday 25 November 2021 11:20 AM - 11:30 AM
Thursday 25 November 2021 11:20 AM - 11:30 AM
Sold Out
Sold Out
Thursday 25 November 2021 11:30 AM - 11:40 AM
Thursday 25 November 2021 11:30 AM - 11:40 AM
Sold Out
Sold Out
Thursday 25 November 2021 11:40 AM - 11:50 AM
Thursday 25 November 2021 11:40 AM - 11:50 AM
Closed
Closed
Thursday 25 November 2021 11:50 AM - 12:00 PM
Thursday 25 November 2021 11:50 AM - 12:00 PM
Sold Out
Sold Out
Thursday 25 November 2021 12:30 PM - 12:40 PM
Thursday 25 November 2021 12:30 PM - 12:40 PM
Closed
Closed
Thursday 25 November 2021 12:40 PM - 12:50 PM
Thursday 25 November 2021 12:40 PM - 12:50 PM
Closed
Closed
Thursday 25 November 2021 12:50 PM - 1:00 PM
Thursday 25 November 2021 12:50 PM - 1:00 PM
Closed
Closed
Thursday 25 November 2021 1:00 PM - 1:10 PM
Thursday 25 November 2021 1:00 PM - 1:10 PM
Closed
Closed
Thursday 25 November 2021 1:10 PM - 1:20 PM
Thursday 25 November 2021 1:10 PM - 1:20 PM
Closed
Closed
Thursday 25 November 2021 1:20 PM - 1:30 PM
Thursday 25 November 2021 1:20 PM - 1:30 PM
Sold Out
Sold Out
Thursday 25 November 2021 1:30 PM - 1:40 PM
Thursday 25 November 2021 1:30 PM - 1:40 PM
Closed
Closed
Thursday 25 November 2021 1:40 PM - 1:50 PM
Thursday 25 November 2021 1:40 PM - 1:50 PM
Closed
Closed
Thursday 25 November 2021 1:50 PM - 2:00 PM
Thursday 25 November 2021 1:50 PM - 2:00 PM
Closed
Closed
Thursday 25 November 2021 2:00 PM - 2:10 PM
Thursday 25 November 2021 2:00 PM - 2:10 PM
Closed
Closed
Thursday 25 November 2021 2:10 PM - 2:20 PM
Thursday 25 November 2021 2:10 PM - 2:20 PM
Sold Out
Sold Out
Thursday 25 November 2021 2:20 PM - 2:30 PM
Thursday 25 November 2021 2:20 PM - 2:30 PM
Closed
Closed
Thursday 25 November 2021 3:30 PM - 3:40 PM
Thursday 25 November 2021 3:30 PM - 3:40 PM
Sold Out
Sold Out
Thursday 25 November 2021 3:40 PM - 3:50 PM
Thursday 25 November 2021 3:40 PM - 3:50 PM
Sold Out
Sold Out
Thursday 25 November 2021 3:50 PM - 4:00 PM
Thursday 25 November 2021 3:50 PM - 4:00 PM
Sold Out
Sold Out
Thursday 25 November 2021 4:00 PM - 4:10 PM
Thursday 25 November 2021 4:00 PM - 4:10 PM
Sold Out
Sold Out
Thursday 25 November 2021 4:10 PM - 4:20 PM
Thursday 25 November 2021 4:10 PM - 4:20 PM
Sold Out
Sold Out
Thursday 25 November 2021 4:20 PM - 4:30 PM
Thursday 25 November 2021 4:20 PM - 4:30 PM
Sold Out
Sold Out
Thursday 25 November 2021 4:30 PM - 4:40 PM
Thursday 25 November 2021 4:30 PM - 4:40 PM
Sold Out
Sold Out
Thursday 25 November 2021 4:40 PM - 4:50 PM
Thursday 25 November 2021 4:40 PM - 4:50 PM
Sold Out
Sold Out
Thursday 25 November 2021 4:50 PM - 5:00 PM
Thursday 25 November 2021 4:50 PM - 5:00 PM
Sold Out
Sold Out
Thursday 25 November 2021 5:00 PM - 5:10 PM
Thursday 25 November 2021 5:00 PM - 5:10 PM
Sold Out
Sold Out
Thursday 25 November 2021 5:10 PM - 5:20 PM
Thursday 25 November 2021 5:10 PM - 5:20 PM
Sold Out
Sold Out
Thursday 25 November 2021 5:20 PM - 5:30 PM
Thursday 25 November 2021 5:20 PM - 5:30 PM
Sold Out
Sold Out
Friday 26 November 2021 10:00 AM - 10:10 AM
Friday 26 November 2021 10:00 AM - 10:10 AM
Sold Out
Sold Out
Friday 26 November 2021 10:10 AM - 10:20 AM
Friday 26 November 2021 10:10 AM - 10:20 AM
Sold Out
Sold Out
Friday 26 November 2021 10:20 AM - 10:30 AM
Friday 26 November 2021 10:20 AM - 10:30 AM
Sold Out
Sold Out
Friday 26 November 2021 10:30 AM - 10:40 AM
Friday 26 November 2021 10:30 AM - 10:40 AM
Sold Out
Sold Out
Friday 26 November 2021 10:40 AM - 10:50 AM
Friday 26 November 2021 10:40 AM - 10:50 AM
Sold Out
Sold Out
Friday 26 November 2021 10:50 AM - 11:00 AM
Friday 26 November 2021 10:50 AM - 11:00 AM
Sold Out
Sold Out
Friday 26 November 2021 11:00 AM - 11:10 AM
Friday 26 November 2021 11:00 AM - 11:10 AM
Sold Out
Sold Out
Friday 26 November 2021 11:10 AM - 11:20 AM
Friday 26 November 2021 11:10 AM - 11:20 AM
Sold Out
Sold Out
Friday 26 November 2021 11:20 AM - 11:30 AM
Friday 26 November 2021 11:20 AM - 11:30 AM
Sold Out
Sold Out
Friday 26 November 2021 11:30 AM - 11:40 AM
Friday 26 November 2021 11:30 AM - 11:40 AM
Sold Out
Sold Out
Friday 26 November 2021 11:40 AM - 11:50 AM
Friday 26 November 2021 11:40 AM - 11:50 AM
Sold Out
Sold Out
Friday 26 November 2021 11:50 AM - 12:00 PM
Friday 26 November 2021 11:50 AM - 12:00 PM
Sold Out
Sold Out
Friday 26 November 2021 12:30 PM - 12:40 PM
Friday 26 November 2021 12:30 PM - 12:40 PM
Closed
Closed
Friday 26 November 2021 12:40 PM - 12:50 PM
Friday 26 November 2021 12:40 PM - 12:50 PM
Sold Out
Sold Out
Friday 26 November 2021 12:50 PM - 1:00 PM
Friday 26 November 2021 12:50 PM - 1:00 PM
Sold Out
Sold Out
Friday 26 November 2021 1:00 PM - 1:10 PM
Friday 26 November 2021 1:00 PM - 1:10 PM
Closed
Closed
Friday 26 November 2021 1:10 PM - 1:20 PM
Friday 26 November 2021 1:10 PM - 1:20 PM
Sold Out
Sold Out
Friday 26 November 2021 1:20 PM - 1:30 PM
Friday 26 November 2021 1:20 PM - 1:30 PM
Sold Out
Sold Out
Friday 26 November 2021 1:30 PM - 1:40 PM
Friday 26 November 2021 1:30 PM - 1:40 PM
Sold Out
Sold Out
Friday 26 November 2021 1:40 PM - 1:50 PM
Friday 26 November 2021 1:40 PM - 1:50 PM
Closed
Closed
Friday 26 November 2021 1:50 PM - 2:00 PM
Friday 26 November 2021 1:50 PM - 2:00 PM
Sold Out
Sold Out
Friday 26 November 2021 2:00 PM - 2:10 PM
Friday 26 November 2021 2:00 PM - 2:10 PM
Sold Out
Sold Out
Friday 26 November 2021 2:10 PM - 2:20 PM
Friday 26 November 2021 2:10 PM - 2:20 PM
Sold Out
Sold Out
Friday 26 November 2021 2:20 PM - 2:30 PM
Friday 26 November 2021 2:20 PM - 2:30 PM
Sold Out
Sold Out
Friday 26 November 2021 3:30 PM - 3:40 PM
Friday 26 November 2021 3:30 PM - 3:40 PM
Sold Out
Sold Out
Friday 26 November 2021 3:40 PM - 3:50 PM
Friday 26 November 2021 3:40 PM - 3:50 PM
Sold Out
Sold Out
Friday 26 November 2021 3:50 PM - 4:00 PM
Friday 26 November 2021 3:50 PM - 4:00 PM
Sold Out
Sold Out
Friday 26 November 2021 4:00 PM - 4:10 PM
Friday 26 November 2021 4:00 PM - 4:10 PM
Sold Out
Sold Out
Friday 26 November 2021 4:10 PM - 4:20 PM
Friday 26 November 2021 4:10 PM - 4:20 PM
Sold Out
Sold Out
Friday 26 November 2021 4:20 PM - 4:30 PM
Friday 26 November 2021 4:20 PM - 4:30 PM
Sold Out
Sold Out
Friday 26 November 2021 4:30 PM - 5:30 PM
Friday 26 November 2021 4:30 PM - 5:30 PM
Sold Out
Sold Out
Friday 26 November 2021 4:40 PM - 4:50 PM
Friday 26 November 2021 4:40 PM - 4:50 PM
Sold Out
Sold Out
Friday 26 November 2021 4:50 PM - 5:00 PM
Friday 26 November 2021 4:50 PM - 5:00 PM
Sold Out
Sold Out
Friday 26 November 2021 5:00 PM - 5:10 PM
Friday 26 November 2021 5:00 PM - 5:10 PM
Sold Out
Sold Out
Friday 26 November 2021 5:10 PM - 5:20 PM
Friday 26 November 2021 5:10 PM - 5:20 PM
Sold Out
Sold Out
Friday 26 November 2021 5:20 PM - 5:30 PM
Friday 26 November 2021 5:20 PM - 5:30 PM
Sold Out
Sold Out
Saturday 27 November 2021 10:00 AM - 10:10 AM
Saturday 27 November 2021 10:00 AM - 10:10 AM
Sold Out
Sold Out
Saturday 27 November 2021 10:10 AM - 10:20 AM
Saturday 27 November 2021 10:10 AM - 10:20 AM
Sold Out
Sold Out
Saturday 27 November 2021 10:20 AM - 10:30 AM
Saturday 27 November 2021 10:20 AM - 10:30 AM
Sold Out
Sold Out
Saturday 27 November 2021 10:30 AM - 10:40 AM
Saturday 27 November 2021 10:30 AM - 10:40 AM
Sold Out
Sold Out
Saturday 27 November 2021 10:40 AM - 10:50 AM
Saturday 27 November 2021 10:40 AM - 10:50 AM
Sold Out
Sold Out
Saturday 27 November 2021 10:50 AM - 11:00 AM
Saturday 27 November 2021 10:50 AM - 11:00 AM
Sold Out
Sold Out
Saturday 27 November 2021 11:00 AM - 11:10 AM
Saturday 27 November 2021 11:00 AM - 11:10 AM
Sold Out
Sold Out
Saturday 27 November 2021 11:10 AM - 11:20 AM
Saturday 27 November 2021 11:10 AM - 11:20 AM
Sold Out
Sold Out
Saturday 27 November 2021 11:20 AM - 11:30 AM
Saturday 27 November 2021 11:20 AM - 11:30 AM
Sold Out
Sold Out
Saturday 27 November 2021 11:30 AM - 11:40 AM
Saturday 27 November 2021 11:30 AM - 11:40 AM
Sold Out
Sold Out
Saturday 27 November 2021 11:40 AM - 11:50 AM
Saturday 27 November 2021 11:40 AM - 11:50 AM
Sold Out
Sold Out
Saturday 27 November 2021 11:50 AM - 12:00 PM
Saturday 27 November 2021 11:50 AM - 12:00 PM
Sold Out
Sold Out
Saturday 27 November 2021 12:30 PM - 12:40 PM
Saturday 27 November 2021 12:30 PM - 12:40 PM
Sold Out
Sold Out
Saturday 27 November 2021 12:40 PM - 12:50 PM
Saturday 27 November 2021 12:40 PM - 12:50 PM
Sold Out
Sold Out
Saturday 27 November 2021 12:50 PM - 1:00 PM
Saturday 27 November 2021 12:50 PM - 1:00 PM
Sold Out
Sold Out
Saturday 27 November 2021 1:00 PM - 1:10 PM
Saturday 27 November 2021 1:00 PM - 1:10 PM
Sold Out
Sold Out
Saturday 27 November 2021 1:10 PM - 1:20 PM
Saturday 27 November 2021 1:10 PM - 1:20 PM
Sold Out
Sold Out
Saturday 27 November 2021 1:20 PM - 1:30 PM
Saturday 27 November 2021 1:20 PM - 1:30 PM
Sold Out
Sold Out
Saturday 27 November 2021 1:30 PM - 1:40 PM
Saturday 27 November 2021 1:30 PM - 1:40 PM
Sold Out
Sold Out
Saturday 27 November 2021 1:40 PM - 1:50 PM
Saturday 27 November 2021 1:40 PM - 1:50 PM
Sold Out
Sold Out
Saturday 27 November 2021 1:50 PM - 2:00 PM
Saturday 27 November 2021 1:50 PM - 2:00 PM
Sold Out
Sold Out
Saturday 27 November 2021 2:00 PM - 2:10 PM
Saturday 27 November 2021 2:00 PM - 2:10 PM
Sold Out
Sold Out
Saturday 27 November 2021 2:10 PM - 2:20 PM
Saturday 27 November 2021 2:10 PM - 2:20 PM
Sold Out
Sold Out
Saturday 27 November 2021 2:20 PM - 2:30 PM
Saturday 27 November 2021 2:20 PM - 2:30 PM
Sold Out
Sold Out
Saturday 27 November 2021 3:30 PM - 3:40 PM
Saturday 27 November 2021 3:30 PM - 3:40 PM
Sold Out
Sold Out
Saturday 27 November 2021 3:40 PM - 3:50 PM
Saturday 27 November 2021 3:40 PM - 3:50 PM
Sold Out
Sold Out
Saturday 27 November 2021 3:50 PM - 4:00 PM
Saturday 27 November 2021 3:50 PM - 4:00 PM
Sold Out
Sold Out
Saturday 27 November 2021 4:00 PM - 4:10 PM
Saturday 27 November 2021 4:00 PM - 4:10 PM
Sold Out
Sold Out
Saturday 27 November 2021 4:10 PM - 4:20 PM
Saturday 27 November 2021 4:10 PM - 4:20 PM
Sold Out
Sold Out
Saturday 27 November 2021 4:20 PM - 4:30 PM
Saturday 27 November 2021 4:20 PM - 4:30 PM
Sold Out
Sold Out
Saturday 27 November 2021 4:30 PM - 4:40 PM
Saturday 27 November 2021 4:30 PM - 4:40 PM
Sold Out
Sold Out
Saturday 27 November 2021 4:40 PM - 4:50 PM
Saturday 27 November 2021 4:40 PM - 4:50 PM
Sold Out
Sold Out
Saturday 27 November 2021 4:50 PM - 5:00 PM
Saturday 27 November 2021 4:50 PM - 5:00 PM
Sold Out
Sold Out
Saturday 27 November 2021 5:00 PM - 5:10 PM
Saturday 27 November 2021 5:00 PM - 5:10 PM
Sold Out
Sold Out
Saturday 27 November 2021 5:10 PM - 5:20 PM
Saturday 27 November 2021 5:10 PM - 5:20 PM
Sold Out
Sold Out
Saturday 27 November 2021 5:20 PM - 5:30 PM
Saturday 27 November 2021 5:20 PM - 5:30 PM
Sold Out
Sold Out
Wednesday 1 December 2021 10:00 AM - 10:10 AM
Wednesday 1 December 2021 10:00 AM - 10:10 AM
Sold Out
Sold Out
Wednesday 1 December 2021 10:10 AM - 10:20 AM
Wednesday 1 December 2021 10:10 AM - 10:20 AM
Sold Out
Sold Out
Wednesday 1 December 2021 10:20 AM - 10:30 AM
Wednesday 1 December 2021 10:20 AM - 10:30 AM
Sold Out
Sold Out
Wednesday 1 December 2021 10:30 AM - 10:40 AM
Wednesday 1 December 2021 10:30 AM - 10:40 AM
Sold Out
Sold Out
Wednesday 1 December 2021 10:40 AM - 10:50 AM
Wednesday 1 December 2021 10:40 AM - 10:50 AM
Sold Out
Sold Out
Wednesday 1 December 2021 10:50 AM - 11:00 AM
Wednesday 1 December 2021 10:50 AM - 11:00 AM
Sold Out
Sold Out
Wednesday 1 December 2021 11:00 AM - 11:10 AM
Wednesday 1 December 2021 11:00 AM - 11:10 AM
Sold Out
Sold Out
Wednesday 1 December 2021 11:10 AM - 11:20 AM
Wednesday 1 December 2021 11:10 AM - 11:20 AM
Sold Out
Sold Out
Wednesday 1 December 2021 11:20 AM - 11:30 AM
Wednesday 1 December 2021 11:20 AM - 11:30 AM
Sold Out
Sold Out
Wednesday 1 December 2021 11:30 AM - 12:30 PM
Wednesday 1 December 2021 11:30 AM - 12:30 PM
Sold Out
Sold Out
Wednesday 1 December 2021 11:40 AM - 11:50 AM
Wednesday 1 December 2021 11:40 AM - 11:50 AM
Sold Out
Sold Out
Wednesday 1 December 2021 11:50 AM - 12:00 PM
Wednesday 1 December 2021 11:50 AM - 12:00 PM
Sold Out
Sold Out
Wednesday 1 December 2021 12:30 PM - 12:40 PM
Wednesday 1 December 2021 12:30 PM - 12:40 PM
Sold Out
Sold Out
Wednesday 1 December 2021 12:40 PM - 12:50 PM
Wednesday 1 December 2021 12:40 PM - 12:50 PM
Sold Out
Sold Out
Wednesday 1 December 2021 12:50 PM - 1:00 PM
Wednesday 1 December 2021 12:50 PM - 1:00 PM
Sold Out
Sold Out
Wednesday 1 December 2021 1:00 PM - 2:00 PM
Wednesday 1 December 2021 1:00 PM - 2:00 PM
Sold Out
Sold Out
Wednesday 1 December 2021 1:10 PM - 1:20 PM
Wednesday 1 December 2021 1:10 PM - 1:20 PM
Sold Out
Sold Out
Wednesday 1 December 2021 1:20 PM - 1:30 PM
Wednesday 1 December 2021 1:20 PM - 1:30 PM
Sold Out
Sold Out
Wednesday 1 December 2021 1:30 PM - 1:40 PM
Wednesday 1 December 2021 1:30 PM - 1:40 PM
Sold Out
Sold Out
Wednesday 1 December 2021 1:40 PM - 1:50 PM
Wednesday 1 December 2021 1:40 PM - 1:50 PM
Sold Out
Sold Out
Wednesday 1 December 2021 1:50 PM - 2:00 PM
Wednesday 1 December 2021 1:50 PM - 2:00 PM
Sold Out
Sold Out
Wednesday 1 December 2021 2:00 PM - 2:10 PM
Wednesday 1 December 2021 2:00 PM - 2:10 PM
Sold Out
Sold Out
Wednesday 1 December 2021 2:10 PM - 2:20 PM
Wednesday 1 December 2021 2:10 PM - 2:20 PM
Sold Out
Sold Out
Wednesday 1 December 2021 2:20 PM - 2:30 PM
Wednesday 1 December 2021 2:20 PM - 2:30 PM
Sold Out
Sold Out
Wednesday 1 December 2021 2:30 PM - 3:30 PM
Wednesday 1 December 2021 2:30 PM - 3:30 PM
Sold Out
Sold Out
Wednesday 1 December 2021 3:30 PM - 3:40 PM
Wednesday 1 December 2021 3:30 PM - 3:40 PM
Sold Out
Sold Out
Wednesday 1 December 2021 3:40 PM - 3:50 PM
Wednesday 1 December 2021 3:40 PM - 3:50 PM
Sold Out
Sold Out
Wednesday 1 December 2021 3:50 PM - 4:00 PM
Wednesday 1 December 2021 3:50 PM - 4:00 PM
Sold Out
Sold Out
Wednesday 1 December 2021 4:00 PM - 4:10 PM
Wednesday 1 December 2021 4:00 PM - 4:10 PM
Sold Out
Sold Out
Wednesday 1 December 2021 4:20 PM - 4:30 PM
Wednesday 1 December 2021 4:20 PM - 4:30 PM
Sold Out
Sold Out
Wednesday 1 December 2021 4:30 PM - 5:30 PM
Wednesday 1 December 2021 4:30 PM - 5:30 PM
Sold Out
Sold Out
Wednesday 1 December 2021 4:40 PM - 4:50 PM
Wednesday 1 December 2021 4:40 PM - 4:50 PM
Sold Out
Sold Out
Wednesday 1 December 2021 4:50 PM - 5:00 PM
Wednesday 1 December 2021 4:50 PM - 5:00 PM
Sold Out
Sold Out
Wednesday 1 December 2021 5:00 PM - 5:10 PM
Wednesday 1 December 2021 5:00 PM - 5:10 PM
Sold Out
Sold Out
Wednesday 1 December 2021 5:10 PM - 5:20 PM
Wednesday 1 December 2021 5:10 PM - 5:20 PM
Sold Out
Sold Out
Wednesday 1 December 2021 5:20 PM - 5:30 PM
Wednesday 1 December 2021 5:20 PM - 5:30 PM
Sold Out
Sold Out
Thursday 2 December 2021 10:00 AM - 10:10 AM
Thursday 2 December 2021 10:00 AM - 10:10 AM
Sold Out
Sold Out
Thursday 2 December 2021 10:10 AM - 10:20 AM
Thursday 2 December 2021 10:10 AM - 10:20 AM
Sold Out
Sold Out
Thursday 2 December 2021 10:20 AM - 10:30 AM
Thursday 2 December 2021 10:20 AM - 10:30 AM
Sold Out
Sold Out
Thursday 2 December 2021 10:30 AM - 10:40 AM
Thursday 2 December 2021 10:30 AM - 10:40 AM
Sold Out
Sold Out
Thursday 2 December 2021 10:40 AM - 10:50 AM
Thursday 2 December 2021 10:40 AM - 10:50 AM
Sold Out
Sold Out
Thursday 2 December 2021 10:50 AM - 11:00 AM
Thursday 2 December 2021 10:50 AM - 11:00 AM
Sold Out
Sold Out
Thursday 2 December 2021 11:00 AM - 11:10 AM
Thursday 2 December 2021 11:00 AM - 11:10 AM
Sold Out
Sold Out
Thursday 2 December 2021 11:10 AM - 11:20 AM
Thursday 2 December 2021 11:10 AM - 11:20 AM
Sold Out
Sold Out
Thursday 2 December 2021 11:20 AM - 11:30 AM
Thursday 2 December 2021 11:20 AM - 11:30 AM
Sold Out
Sold Out
Thursday 2 December 2021 11:30 AM - 12:30 PM
Thursday 2 December 2021 11:30 AM - 12:30 PM
Sold Out
Sold Out
Thursday 2 December 2021 11:40 AM - 11:50 AM
Thursday 2 December 2021 11:40 AM - 11:50 AM
Sold Out
Sold Out
Thursday 2 December 2021 11:50 AM - 12:00 PM
Thursday 2 December 2021 11:50 AM - 12:00 PM
Sold Out
Sold Out
Thursday 2 December 2021 12:30 PM - 12:40 PM
Thursday 2 December 2021 12:30 PM - 12:40 PM
Sold Out
Sold Out
Thursday 2 December 2021 12:40 PM - 12:50 PM
Thursday 2 December 2021 12:40 PM - 12:50 PM
Sold Out
Sold Out
Thursday 2 December 2021 12:50 PM - 1:00 PM
Thursday 2 December 2021 12:50 PM - 1:00 PM
Sold Out
Sold Out
Thursday 2 December 2021 1:00 PM - 1:10 PM
Thursday 2 December 2021 1:00 PM - 1:10 PM
Sold Out
Sold Out
Thursday 2 December 2021 1:10 PM - 1:20 PM
Thursday 2 December 2021 1:10 PM - 1:20 PM
Sold Out
Sold Out
Thursday 2 December 2021 1:20 PM - 1:30 PM
Thursday 2 December 2021 1:20 PM - 1:30 PM
Sold Out
Sold Out
Thursday 2 December 2021 1:30 PM - 1:40 PM
Thursday 2 December 2021 1:30 PM - 1:40 PM
6 AVAILABLE
6 AVAILABLE
Thursday 2 December 2021 1:40 PM - 1:50 PM
Thursday 2 December 2021 1:40 PM - 1:50 PM
6 AVAILABLE
6 AVAILABLE
Thursday 2 December 2021 1:50 PM - 2:00 PM
Thursday 2 December 2021 1:50 PM - 2:00 PM
Sold Out
Sold Out
Thursday 2 December 2021 2:00 PM - 2:10 PM
Thursday 2 December 2021 2:00 PM - 2:10 PM
Sold Out
Sold Out
Thursday 2 December 2021 2:10 PM - 2:20 PM
Thursday 2 December 2021 2:10 PM - 2:20 PM
Sold Out
Sold Out
Thursday 2 December 2021 2:20 PM - 2:30 PM
Thursday 2 December 2021 2:20 PM - 2:30 PM
Sold Out
Sold Out
Thursday 2 December 2021 3:00 PM - 4:00 PM
Thursday 2 December 2021 3:00 PM - 4:00 PM
Sold Out
Sold Out
Thursday 2 December 2021 3:30 PM - 3:40 PM
Thursday 2 December 2021 3:30 PM - 3:40 PM
Sold Out
Sold Out
Thursday 2 December 2021 3:40 PM - 3:50 PM
Thursday 2 December 2021 3:40 PM - 3:50 PM
Sold Out
Sold Out
Thursday 2 December 2021 3:50 PM - 4:00 PM
Thursday 2 December 2021 3:50 PM - 4:00 PM
Sold Out
Sold Out
Thursday 2 December 2021 4:00 PM - 4:10 PM
Thursday 2 December 2021 4:00 PM - 4:10 PM
Sold Out
Sold Out
Thursday 2 December 2021 4:10 PM - 4:20 PM
Thursday 2 December 2021 4:10 PM - 4:20 PM
Sold Out
Sold Out
Thursday 2 December 2021 4:20 PM - 4:30 PM
Thursday 2 December 2021 4:20 PM - 4:30 PM
Sold Out
Sold Out
Thursday 2 December 2021 4:30 PM - 5:30 PM
Thursday 2 December 2021 4:30 PM - 5:30 PM
Sold Out
Sold Out
Thursday 2 December 2021 4:40 PM - 4:50 PM
Thursday 2 December 2021 4:40 PM - 4:50 PM
Sold Out
Sold Out
Thursday 2 December 2021 4:50 PM - 5:00 PM
Thursday 2 December 2021 4:50 PM - 5:00 PM
Sold Out
Sold Out
Thursday 2 December 2021 5:00 PM - 5:10 PM
Thursday 2 December 2021 5:00 PM - 5:10 PM
Sold Out
Sold Out
Thursday 2 December 2021 5:10 PM - 5:20 PM
Thursday 2 December 2021 5:10 PM - 5:20 PM
Sold Out
Sold Out
Thursday 2 December 2021 5:20 PM - 5:30 PM
Thursday 2 December 2021 5:20 PM - 5:30 PM
Sold Out
Sold Out
Friday 3 December 2021 10:00 AM - 10:10 AM
Friday 3 December 2021 10:00 AM - 10:10 AM
Sold Out
Sold Out
Friday 3 December 2021 10:10 AM - 10:20 AM
Friday 3 December 2021 10:10 AM - 10:20 AM
Sold Out
Sold Out
Friday 3 December 2021 10:20 AM - 10:30 AM
Friday 3 December 2021 10:20 AM - 10:30 AM
Sold Out
Sold Out
Friday 3 December 2021 10:30 AM - 10:40 AM
Friday 3 December 2021 10:30 AM - 10:40 AM
Sold Out
Sold Out
Friday 3 December 2021 10:40 AM - 10:50 AM
Friday 3 December 2021 10:40 AM - 10:50 AM
Sold Out
Sold Out
Friday 3 December 2021 10:50 AM - 11:00 AM
Friday 3 December 2021 10:50 AM - 11:00 AM
Sold Out
Sold Out
Friday 3 December 2021 11:00 AM - 11:10 AM
Friday 3 December 2021 11:00 AM - 11:10 AM
Sold Out
Sold Out
Friday 3 December 2021 11:10 AM - 11:20 AM
Friday 3 December 2021 11:10 AM - 11:20 AM
Sold Out
Sold Out
Friday 3 December 2021 11:20 AM - 11:30 AM
Friday 3 December 2021 11:20 AM - 11:30 AM
Sold Out
Sold Out
Friday 3 December 2021 11:30 AM - 11:40 AM
Friday 3 December 2021 11:30 AM - 11:40 AM
Sold Out
Sold Out
Friday 3 December 2021 11:40 AM - 11:50 AM
Friday 3 December 2021 11:40 AM - 11:50 AM
Sold Out
Sold Out
Friday 3 December 2021 11:50 AM - 12:00 PM
Friday 3 December 2021 11:50 AM - 12:00 PM
Sold Out
Sold Out
Friday 3 December 2021 12:30 PM - 12:40 PM
Friday 3 December 2021 12:30 PM - 12:40 PM
Sold Out
Sold Out
Friday 3 December 2021 12:40 PM - 12:50 PM
Friday 3 December 2021 12:40 PM - 12:50 PM
Sold Out
Sold Out
Friday 3 December 2021 12:50 PM - 1:00 PM
Friday 3 December 2021 12:50 PM - 1:00 PM
6 AVAILABLE
6 AVAILABLE
Friday 3 December 2021 1:00 PM - 1:10 PM
Friday 3 December 2021 1:00 PM - 1:10 PM
6 AVAILABLE
6 AVAILABLE
Friday 3 December 2021 1:10 PM - 1:20 PM
Friday 3 December 2021 1:10 PM - 1:20 PM
Sold Out
Sold Out
Friday 3 December 2021 1:20 PM - 1:30 PM
Friday 3 December 2021 1:20 PM - 1:30 PM
Sold Out
Sold Out
Friday 3 December 2021 1:30 PM - 1:40 PM
Friday 3 December 2021 1:30 PM - 1:40 PM
Sold Out
Sold Out
Friday 3 December 2021 1:40 PM - 1:50 PM
Friday 3 December 2021 1:40 PM - 1:50 PM
Sold Out
Sold Out
Friday 3 December 2021 1:50 PM - 2:00 PM
Friday 3 December 2021 1:50 PM - 2:00 PM
Sold Out
Sold Out
Friday 3 December 2021 2:00 PM - 2:10 PM
Friday 3 December 2021 2:00 PM - 2:10 PM
Sold Out
Sold Out
Friday 3 December 2021 2:10 PM - 2:20 PM
Friday 3 December 2021 2:10 PM - 2:20 PM
Sold Out
Sold Out
Friday 3 December 2021 2:20 PM - 2:30 PM
Friday 3 December 2021 2:20 PM - 2:30 PM
Sold Out
Sold Out
Friday 3 December 2021 3:00 PM - 4:00 PM
Friday 3 December 2021 3:00 PM - 4:00 PM
Sold Out
Sold Out
Friday 3 December 2021 3:30 PM - 3:40 PM
Friday 3 December 2021 3:30 PM - 3:40 PM
Sold Out
Sold Out
Friday 3 December 2021 3:40 PM - 3:50 PM
Friday 3 December 2021 3:40 PM - 3:50 PM
Sold Out
Sold Out
Friday 3 December 2021 3:50 PM - 4:00 PM
Friday 3 December 2021 3:50 PM - 4:00 PM
Sold Out
Sold Out
Friday 3 December 2021 4:00 PM - 4:10 PM
Friday 3 December 2021 4:00 PM - 4:10 PM
Sold Out
Sold Out
Friday 3 December 2021 4:10 PM - 4:20 PM
Friday 3 December 2021 4:10 PM - 4:20 PM
Sold Out
Sold Out
Friday 3 December 2021 4:20 PM - 4:30 PM
Friday 3 December 2021 4:20 PM - 4:30 PM
Sold Out
Sold Out
Friday 3 December 2021 4:30 PM - 4:40 PM
Friday 3 December 2021 4:30 PM - 4:40 PM
Sold Out
Sold Out
Friday 3 December 2021 4:40 PM - 4:50 PM
Friday 3 December 2021 4:40 PM - 4:50 PM
Sold Out
Sold Out
Friday 3 December 2021 4:50 PM - 5:00 PM
Friday 3 December 2021 4:50 PM - 5:00 PM
Sold Out
Sold Out
Friday 3 December 2021 5:00 PM - 5:10 PM
Friday 3 December 2021 5:00 PM - 5:10 PM
Sold Out
Sold Out
Friday 3 December 2021 5:10 PM - 5:20 PM
Friday 3 December 2021 5:10 PM - 5:20 PM
Sold Out
Sold Out
Friday 3 December 2021 5:20 PM - 5:30 PM
Friday 3 December 2021 5:20 PM - 5:30 PM
Sold Out
Sold Out
Saturday 4 December 2021 10:00 AM - 10:10 AM
Saturday 4 December 2021 10:00 AM - 10:10 AM
Sold Out
Sold Out
Saturday 4 December 2021 10:10 AM - 10:20 AM
Saturday 4 December 2021 10:10 AM - 10:20 AM
Sold Out
Sold Out
Saturday 4 December 2021 10:20 AM - 10:30 AM
Saturday 4 December 2021 10:20 AM - 10:30 AM
Sold Out
Sold Out
Saturday 4 December 2021 10:30 AM - 10:40 AM
Saturday 4 December 2021 10:30 AM - 10:40 AM
Sold Out
Sold Out
Saturday 4 December 2021 10:40 AM - 10:50 AM
Saturday 4 December 2021 10:40 AM - 10:50 AM
Sold Out
Sold Out
Saturday 4 December 2021 10:50 AM - 11:00 AM
Saturday 4 December 2021 10:50 AM - 11:00 AM
Sold Out
Sold Out
Saturday 4 December 2021 11:00 AM - 11:10 AM
Saturday 4 December 2021 11:00 AM - 11:10 AM
Sold Out
Sold Out
Saturday 4 December 2021 11:10 AM - 11:20 AM
Saturday 4 December 2021 11:10 AM - 11:20 AM
Sold Out
Sold Out
Saturday 4 December 2021 11:20 AM - 11:30 AM
Saturday 4 December 2021 11:20 AM - 11:30 AM
Sold Out
Sold Out
Saturday 4 December 2021 11:30 AM - 11:40 AM
Saturday 4 December 2021 11:30 AM - 11:40 AM
Sold Out
Sold Out
Saturday 4 December 2021 11:40 AM - 11:50 AM
Saturday 4 December 2021 11:40 AM - 11:50 AM
Sold Out
Sold Out
Saturday 4 December 2021 11:50 AM - 12:00 PM
Saturday 4 December 2021 11:50 AM - 12:00 PM
Sold Out
Sold Out
Saturday 4 December 2021 12:30 PM - 12:40 PM
Saturday 4 December 2021 12:30 PM - 12:40 PM
Sold Out
Sold Out
Saturday 4 December 2021 12:40 PM - 12:50 PM
Saturday 4 December 2021 12:40 PM - 12:50 PM
Sold Out
Sold Out
Saturday 4 December 2021 12:50 PM - 1:00 PM
Saturday 4 December 2021 12:50 PM - 1:00 PM
Sold Out
Sold Out
Saturday 4 December 2021 1:00 PM - 1:10 PM
Saturday 4 December 2021 1:00 PM - 1:10 PM
Sold Out
Sold Out
Saturday 4 December 2021 1:10 PM - 1:20 PM
Saturday 4 December 2021 1:10 PM - 1:20 PM
Sold Out
Sold Out
Saturday 4 December 2021 1:20 PM - 1:30 PM
Saturday 4 December 2021 1:20 PM - 1:30 PM
Sold Out
Sold Out
Saturday 4 December 2021 1:30 PM - 1:40 PM
Saturday 4 December 2021 1:30 PM - 1:40 PM
Sold Out
Sold Out
Saturday 4 December 2021 1:40 PM - 1:50 PM
Saturday 4 December 2021 1:40 PM - 1:50 PM
Sold Out
Sold Out
Saturday 4 December 2021 1:50 PM - 2:00 PM
Saturday 4 December 2021 1:50 PM - 2:00 PM
Sold Out
Sold Out
Saturday 4 December 2021 2:00 PM - 2:10 PM
Saturday 4 December 2021 2:00 PM - 2:10 PM
Sold Out
Sold Out
Saturday 4 December 2021 2:10 PM - 2:20 PM
Saturday 4 December 2021 2:10 PM - 2:20 PM
Sold Out
Sold Out
Saturday 4 December 2021 2:20 PM - 2:30 PM
Saturday 4 December 2021 2:20 PM - 2:30 PM
Sold Out
Sold Out
Saturday 4 December 2021 3:30 PM - 3:40 PM
Saturday 4 December 2021 3:30 PM - 3:40 PM
Sold Out
Sold Out
Saturday 4 December 2021 3:40 PM - 3:50 PM
Saturday 4 December 2021 3:40 PM - 3:50 PM
Sold Out
Sold Out
Saturday 4 December 2021 3:50 PM - 4:00 PM
Saturday 4 December 2021 3:50 PM - 4:00 PM
Sold Out
Sold Out
Saturday 4 December 2021 4:00 PM - 4:10 PM
Saturday 4 December 2021 4:00 PM - 4:10 PM
Sold Out
Sold Out
Saturday 4 December 2021 4:10 PM - 4:20 PM
Saturday 4 December 2021 4:10 PM - 4:20 PM
Sold Out
Sold Out
Saturday 4 December 2021 4:20 PM - 4:30 PM
Saturday 4 December 2021 4:20 PM - 4:30 PM
Sold Out
Sold Out
Saturday 4 December 2021 4:30 PM - 4:40 PM
Saturday 4 December 2021 4:30 PM - 4:40 PM
Sold Out
Sold Out
Saturday 4 December 2021 4:40 PM - 4:50 PM
Saturday 4 December 2021 4:40 PM - 4:50 PM
Sold Out
Sold Out
Saturday 4 December 2021 4:50 PM - 5:00 PM
Saturday 4 December 2021 4:50 PM - 5:00 PM
Sold Out
Sold Out
Saturday 4 December 2021 5:00 PM - 5:10 PM
Saturday 4 December 2021 5:00 PM - 5:10 PM
Sold Out
Sold Out
Saturday 4 December 2021 5:10 PM - 5:20 PM
Saturday 4 December 2021 5:10 PM - 5:20 PM
Sold Out
Sold Out
Saturday 4 December 2021 5:20 PM - 5:30 PM
Saturday 4 December 2021 5:20 PM - 5:30 PM
Sold Out
Sold Out
Tuesday 7 December 2021 1:00 PM - 2:00 PM
Tuesday 7 December 2021 1:00 PM - 2:00 PM
Sold Out
Sold Out
Wednesday 8 December 2021 10:00 AM - 10:10 AM
Wednesday 8 December 2021 10:00 AM - 10:10 AM
Sold Out
Sold Out
Wednesday 8 December 2021 10:10 AM - 10:20 AM
Wednesday 8 December 2021 10:10 AM - 10:20 AM
Sold Out
Sold Out
Wednesday 8 December 2021 10:20 AM - 10:30 AM
Wednesday 8 December 2021 10:20 AM - 10:30 AM
Sold Out
Sold Out
Wednesday 8 December 2021 10:30 AM - 10:40 AM
Wednesday 8 December 2021 10:30 AM - 10:40 AM
Sold Out
Sold Out
Wednesday 8 December 2021 10:40 AM - 10:50 AM
Wednesday 8 December 2021 10:40 AM - 10:50 AM
Sold Out
Sold Out
Wednesday 8 December 2021 10:50 AM - 11:00 AM
Wednesday 8 December 2021 10:50 AM - 11:00 AM
Sold Out
Sold Out
Wednesday 8 December 2021 11:00 AM - 11:10 AM
Wednesday 8 December 2021 11:00 AM - 11:10 AM
Sold Out
Sold Out
Wednesday 8 December 2021 11:10 AM - 11:20 AM
Wednesday 8 December 2021 11:10 AM - 11:20 AM
Sold Out
Sold Out
Wednesday 8 December 2021 11:20 AM - 11:30 AM
Wednesday 8 December 2021 11:20 AM - 11:30 AM
Sold Out
Sold Out
Wednesday 8 December 2021 11:30 AM - 11:40 AM
Wednesday 8 December 2021 11:30 AM - 11:40 AM
Sold Out
Sold Out
Wednesday 8 December 2021 11:40 AM - 11:50 AM
Wednesday 8 December 2021 11:40 AM - 11:50 AM
Sold Out
Sold Out
Wednesday 8 December 2021 11:50 AM - 12:00 PM
Wednesday 8 December 2021 11:50 AM - 12:00 PM
Sold Out
Sold Out
Wednesday 8 December 2021 12:30 PM - 12:40 PM
Wednesday 8 December 2021 12:30 PM - 12:40 PM
Sold Out
Sold Out
Wednesday 8 December 2021 12:40 PM - 12:50 PM
Wednesday 8 December 2021 12:40 PM - 12:50 PM
Sold Out
Sold Out
Wednesday 8 December 2021 12:50 PM - 1:00 PM
Wednesday 8 December 2021 12:50 PM - 1:00 PM
6 AVAILABLE
6 AVAILABLE
Wednesday 8 December 2021 1:00 PM - 1:10 PM
Wednesday 8 December 2021 1:00 PM - 1:10 PM
Sold Out
Sold Out
Wednesday 8 December 2021 1:10 PM - 1:20 PM
Wednesday 8 December 2021 1:10 PM - 1:20 PM
Sold Out
Sold Out
Wednesday 8 December 2021 1:20 PM - 1:30 PM
Wednesday 8 December 2021 1:20 PM - 1:30 PM
Sold Out
Sold Out
Wednesday 8 December 2021 1:30 PM - 1:40 PM
Wednesday 8 December 2021 1:30 PM - 1:40 PM
Sold Out
Sold Out
Wednesday 8 December 2021 1:40 PM - 1:50 PM
Wednesday 8 December 2021 1:40 PM - 1:50 PM
6 AVAILABLE
6 AVAILABLE
Wednesday 8 December 2021 1:50 PM - 2:00 PM
Wednesday 8 December 2021 1:50 PM - 2:00 PM
6 AVAILABLE
6 AVAILABLE
Wednesday 8 December 2021 2:00 PM - 2:10 PM
Wednesday 8 December 2021 2:00 PM - 2:10 PM
6 AVAILABLE
6 AVAILABLE
Wednesday 8 December 2021 2:10 PM - 2:20 PM
Wednesday 8 December 2021 2:10 PM - 2:20 PM
Sold Out
Sold Out
Wednesday 8 December 2021 2:20 PM - 2:30 PM
Wednesday 8 December 2021 2:20 PM - 2:30 PM
Sold Out
Sold Out
Wednesday 8 December 2021 3:30 PM - 3:40 PM
Wednesday 8 December 2021 3:30 PM - 3:40 PM
Sold Out
Sold Out
Wednesday 8 December 2021 3:40 PM - 3:50 PM
Wednesday 8 December 2021 3:40 PM - 3:50 PM
Sold Out
Sold Out
Wednesday 8 December 2021 3:50 PM - 4:00 PM
Wednesday 8 December 2021 3:50 PM - 4:00 PM
Sold Out
Sold Out
Wednesday 8 December 2021 4:00 PM - 4:10 PM
Wednesday 8 December 2021 4:00 PM - 4:10 PM
Sold Out
Sold Out
Wednesday 8 December 2021 4:10 PM - 4:20 PM
Wednesday 8 December 2021 4:10 PM - 4:20 PM
Sold Out
Sold Out
Wednesday 8 December 2021 4:20 PM - 4:30 PM
Wednesday 8 December 2021 4:20 PM - 4:30 PM
Sold Out
Sold Out
Wednesday 8 December 2021 4:30 PM - 4:40 PM
Wednesday 8 December 2021 4:30 PM - 4:40 PM
Sold Out
Sold Out
Wednesday 8 December 2021 4:40 PM - 4:50 PM
Wednesday 8 December 2021 4:40 PM - 4:50 PM
Sold Out
Sold Out
Wednesday 8 December 2021 4:50 PM - 5:00 PM
Wednesday 8 December 2021 4:50 PM - 5:00 PM
Sold Out
Sold Out
Wednesday 8 December 2021 5:00 PM - 5:10 PM
Wednesday 8 December 2021 5:00 PM - 5:10 PM
Sold Out
Sold Out
Wednesday 8 December 2021 5:10 PM - 5:20 PM
Wednesday 8 December 2021 5:10 PM - 5:20 PM
Sold Out
Sold Out
Wednesday 8 December 2021 5:20 PM - 5:30 PM
Wednesday 8 December 2021 5:20 PM - 5:30 PM
Sold Out
Sold Out
Thursday 9 December 2021 10:00 AM - 10:10 AM
Thursday 9 December 2021 10:00 AM - 10:10 AM
Sold Out
Sold Out
Thursday 9 December 2021 10:10 AM - 10:20 AM
Thursday 9 December 2021 10:10 AM - 10:20 AM
Sold Out
Sold Out
Thursday 9 December 2021 10:20 AM - 10:30 AM
Thursday 9 December 2021 10:20 AM - 10:30 AM
Sold Out
Sold Out
Thursday 9 December 2021 10:30 AM - 10:40 AM
Thursday 9 December 2021 10:30 AM - 10:40 AM
Sold Out
Sold Out
Thursday 9 December 2021 10:40 AM - 10:50 AM
Thursday 9 December 2021 10:40 AM - 10:50 AM
Sold Out
Sold Out
Thursday 9 December 2021 10:50 AM - 11:00 AM
Thursday 9 December 2021 10:50 AM - 11:00 AM
Sold Out
Sold Out
Thursday 9 December 2021 11:00 AM - 11:10 AM
Thursday 9 December 2021 11:00 AM - 11:10 AM
Sold Out
Sold Out
Thursday 9 December 2021 11:10 AM - 11:20 AM
Thursday 9 December 2021 11:10 AM - 11:20 AM
Sold Out
Sold Out
Thursday 9 December 2021 11:20 AM - 11:30 AM
Thursday 9 December 2021 11:20 AM - 11:30 AM
Sold Out
Sold Out
Thursday 9 December 2021 11:30 AM - 11:40 AM
Thursday 9 December 2021 11:30 AM - 11:40 AM
Sold Out
Sold Out
Thursday 9 December 2021 11:40 AM - 11:50 AM
Thursday 9 December 2021 11:40 AM - 11:50 AM
Sold Out
Sold Out
Thursday 9 December 2021 11:50 AM - 12:00 PM
Thursday 9 December 2021 11:50 AM - 12:00 PM
Sold Out
Sold Out
Thursday 9 December 2021 12:30 PM - 12:40 PM
Thursday 9 December 2021 12:30 PM - 12:40 PM
Sold Out
Sold Out
Thursday 9 December 2021 12:40 PM - 12:50 PM
Thursday 9 December 2021 12:40 PM - 12:50 PM
6 AVAILABLE
6 AVAILABLE
Thursday 9 December 2021 12:50 PM - 1:00 PM
Thursday 9 December 2021 12:50 PM - 1:00 PM
6 AVAILABLE
6 AVAILABLE
Thursday 9 December 2021 1:00 PM - 1:10 PM
Thursday 9 December 2021 1:00 PM - 1:10 PM
Sold Out
Sold Out
Thursday 9 December 2021 1:10 PM - 1:20 PM
Thursday 9 December 2021 1:10 PM - 1:20 PM
6 AVAILABLE
6 AVAILABLE
Thursday 9 December 2021 1:20 PM - 1:30 PM
Thursday 9 December 2021 1:20 PM - 1:30 PM
6 AVAILABLE
6 AVAILABLE
Thursday 9 December 2021 1:30 PM - 1:40 PM
Thursday 9 December 2021 1:30 PM - 1:40 PM
Sold Out
Sold Out
Thursday 9 December 2021 1:40 PM - 1:50 PM
Thursday 9 December 2021 1:40 PM - 1:50 PM
6 AVAILABLE
6 AVAILABLE
Thursday 9 December 2021 1:50 PM - 2:00 PM
Thursday 9 December 2021 1:50 PM - 2:00 PM
6 AVAILABLE
6 AVAILABLE
Thursday 9 December 2021 2:00 PM - 2:10 PM
Thursday 9 December 2021 2:00 PM - 2:10 PM
Sold Out
Sold Out
Thursday 9 December 2021 2:10 PM - 2:20 PM
Thursday 9 December 2021 2:10 PM - 2:20 PM
Sold Out
Sold Out
Thursday 9 December 2021 2:20 PM - 2:30 PM
Thursday 9 December 2021 2:20 PM - 2:30 PM
6 AVAILABLE
6 AVAILABLE
Thursday 9 December 2021 3:30 PM - 3:40 PM
Thursday 9 December 2021 3:30 PM - 3:40 PM
Sold Out
Sold Out
Thursday 9 December 2021 3:40 PM - 3:50 PM
Thursday 9 December 2021 3:40 PM - 3:50 PM
6 AVAILABLE
6 AVAILABLE
Thursday 9 December 2021 3:50 PM - 4:00 PM
Thursday 9 December 2021 3:50 PM - 4:00 PM
Sold Out
Sold Out
Thursday 9 December 2021 4:00 PM - 4:10 PM
Thursday 9 December 2021 4:00 PM - 4:10 PM
Sold Out
Sold Out
Thursday 9 December 2021 4:10 PM - 4:20 PM
Thursday 9 December 2021 4:10 PM - 4:20 PM
Sold Out
Sold Out
Thursday 9 December 2021 4:20 PM - 4:30 PM
Thursday 9 December 2021 4:20 PM - 4:30 PM
Sold Out
Sold Out
Thursday 9 December 2021 4:30 PM - 4:40 PM
Thursday 9 December 2021 4:30 PM - 4:40 PM
Sold Out
Sold Out
Thursday 9 December 2021 4:40 PM - 4:50 PM
Thursday 9 December 2021 4:40 PM - 4:50 PM
Sold Out
Sold Out
Thursday 9 December 2021 4:50 PM - 5:00 PM
Thursday 9 December 2021 4:50 PM - 5:00 PM
Sold Out
Sold Out
Thursday 9 December 2021 5:00 PM - 5:10 PM
Thursday 9 December 2021 5:00 PM - 5:10 PM
Sold Out
Sold Out
Thursday 9 December 2021 5:10 PM - 5:20 PM
Thursday 9 December 2021 5:10 PM - 5:20 PM
Sold Out
Sold Out
Thursday 9 December 2021 5:20 PM - 5:30 PM
Thursday 9 December 2021 5:20 PM - 5:30 PM
Sold Out
Sold Out
Friday 10 December 2021 10:00 AM - 10:10 AM
Friday 10 December 2021 10:00 AM - 10:10 AM
Sold Out
Sold Out
Friday 10 December 2021 10:10 AM - 10:20 AM
Friday 10 December 2021 10:10 AM - 10:20 AM
Sold Out
Sold Out
Friday 10 December 2021 10:20 AM - 10:30 AM
Friday 10 December 2021 10:20 AM - 10:30 AM
Sold Out
Sold Out
Friday 10 December 2021 10:30 AM - 10:40 AM
Friday 10 December 2021 10:30 AM - 10:40 AM
Sold Out
Sold Out
Friday 10 December 2021 10:40 AM - 10:50 AM
Friday 10 December 2021 10:40 AM - 10:50 AM
Sold Out
Sold Out
Friday 10 December 2021 10:50 AM - 11:00 AM
Friday 10 December 2021 10:50 AM - 11:00 AM
Sold Out
Sold Out
Friday 10 December 2021 11:00 AM - 11:10 AM
Friday 10 December 2021 11:00 AM - 11:10 AM
Sold Out
Sold Out
Friday 10 December 2021 11:10 AM - 11:20 AM
Friday 10 December 2021 11:10 AM - 11:20 AM
Sold Out
Sold Out
Friday 10 December 2021 11:20 AM - 11:30 AM
Friday 10 December 2021 11:20 AM - 11:30 AM
Sold Out
Sold Out
Friday 10 December 2021 11:50 AM - 12:00 PM
Friday 10 December 2021 11:50 AM - 12:00 PM
Sold Out
Sold Out
Friday 10 December 2021 12:30 PM - 12:40 PM
Friday 10 December 2021 12:30 PM - 12:40 PM
Sold Out
Sold Out
Friday 10 December 2021 12:40 PM - 12:50 PM
Friday 10 December 2021 12:40 PM - 12:50 PM
Sold Out
Sold Out
Friday 10 December 2021 12:50 PM - 1:00 PM
Friday 10 December 2021 12:50 PM - 1:00 PM
Sold Out
Sold Out
Friday 10 December 2021 1:00 PM - 1:10 PM
Friday 10 December 2021 1:00 PM - 1:10 PM
Sold Out
Sold Out
Friday 10 December 2021 1:10 PM - 1:20 PM
Friday 10 December 2021 1:10 PM - 1:20 PM
Sold Out
Sold Out
Friday 10 December 2021 1:20 PM - 1:30 PM
Friday 10 December 2021 1:20 PM - 1:30 PM
Sold Out
Sold Out
Friday 10 December 2021 1:30 PM - 1:40 PM
Friday 10 December 2021 1:30 PM - 1:40 PM
6 AVAILABLE
6 AVAILABLE
Friday 10 December 2021 1:40 PM - 1:50 PM
Friday 10 December 2021 1:40 PM - 1:50 PM
Sold Out
Sold Out
Friday 10 December 2021 1:50 PM - 2:00 PM
Friday 10 December 2021 1:50 PM - 2:00 PM
Sold Out
Sold Out
Friday 10 December 2021 2:00 PM - 2:10 PM
Friday 10 December 2021 2:00 PM - 2:10 PM
Sold Out
Sold Out
Friday 10 December 2021 2:10 PM - 2:20 PM
Friday 10 December 2021 2:10 PM - 2:20 PM
Sold Out
Sold Out
Friday 10 December 2021 2:20 PM - 2:30 PM
Friday 10 December 2021 2:20 PM - 2:30 PM
Sold Out
Sold Out
Friday 10 December 2021 3:30 PM - 3:40 PM
Friday 10 December 2021 3:30 PM - 3:40 PM
Sold Out
Sold Out
Friday 10 December 2021 3:40 PM - 3:50 PM
Friday 10 December 2021 3:40 PM - 3:50 PM
Sold Out
Sold Out
Friday 10 December 2021 3:50 PM - 4:00 PM
Friday 10 December 2021 3:50 PM - 4:00 PM
Sold Out
Sold Out
Friday 10 December 2021 4:00 PM - 4:10 PM
Friday 10 December 2021 4:00 PM - 4:10 PM
Sold Out
Sold Out
Friday 10 December 2021 4:10 PM - 4:20 PM
Friday 10 December 2021 4:10 PM - 4:20 PM
Sold Out
Sold Out
Friday 10 December 2021 4:20 PM - 4:30 PM
Friday 10 December 2021 4:20 PM - 4:30 PM
Sold Out
Sold Out
Friday 10 December 2021 4:30 PM - 4:40 PM
Friday 10 December 2021 4:30 PM - 4:40 PM
Sold Out
Sold Out
Friday 10 December 2021 4:40 PM - 4:50 PM
Friday 10 December 2021 4:40 PM - 4:50 PM
Sold Out
Sold Out
Friday 10 December 2021 4:50 PM - 5:00 PM
Friday 10 December 2021 4:50 PM - 5:00 PM
Sold Out
Sold Out
Friday 10 December 2021 5:00 PM - 5:10 PM
Friday 10 December 2021 5:00 PM - 5:10 PM
Sold Out
Sold Out
Friday 10 December 2021 5:10 PM - 5:20 PM
Friday 10 December 2021 5:10 PM - 5:20 PM
Sold Out
Sold Out
Friday 10 December 2021 5:20 PM - 5:30 PM
Friday 10 December 2021 5:20 PM - 5:30 PM
Sold Out
Sold Out
Wednesday 15 December 2021 10:00 AM - 10:10 AM
Wednesday 15 December 2021 10:00 AM - 10:10 AM
Sold Out
Sold Out
Wednesday 15 December 2021 10:10 AM - 10:20 AM
Wednesday 15 December 2021 10:10 AM - 10:20 AM
Sold Out
Sold Out
Wednesday 15 December 2021 10:20 AM - 10:30 AM
Wednesday 15 December 2021 10:20 AM - 10:30 AM
Sold Out
Sold Out
Wednesday 15 December 2021 10:30 AM - 10:40 AM
Wednesday 15 December 2021 10:30 AM - 10:40 AM
Sold Out
Sold Out
Wednesday 15 December 2021 10:40 AM - 10:50 AM
Wednesday 15 December 2021 10:40 AM - 10:50 AM
Sold Out
Sold Out
Wednesday 15 December 2021 10:50 AM - 11:00 AM
Wednesday 15 December 2021 10:50 AM - 11:00 AM
6 AVAILABLE
6 AVAILABLE
Wednesday 15 December 2021 11:00 AM - 11:10 AM
Wednesday 15 December 2021 11:00 AM - 11:10 AM
Sold Out
Sold Out
Wednesday 15 December 2021 11:10 AM - 11:20 AM
Wednesday 15 December 2021 11:10 AM - 11:20 AM
Sold Out
Sold Out
Wednesday 15 December 2021 11:20 AM - 11:30 AM
Wednesday 15 December 2021 11:20 AM - 11:30 AM
Sold Out
Sold Out
Wednesday 15 December 2021 11:30 AM - 11:40 AM
Wednesday 15 December 2021 11:30 AM - 11:40 AM
Sold Out
Sold Out
Wednesday 15 December 2021 11:40 AM - 11:50 AM
Wednesday 15 December 2021 11:40 AM - 11:50 AM
6 AVAILABLE
6 AVAILABLE
Wednesday 15 December 2021 11:50 AM - 12:00 PM
Wednesday 15 December 2021 11:50 AM - 12:00 PM
Sold Out
Sold Out
Wednesday 15 December 2021 12:30 PM - 12:40 PM
Wednesday 15 December 2021 12:30 PM - 12:40 PM
6 AVAILABLE
6 AVAILABLE
Wednesday 15 December 2021 12:40 PM - 12:50 PM
Wednesday 15 December 2021 12:40 PM - 12:50 PM
6 AVAILABLE
6 AVAILABLE
Wednesday 15 December 2021 12:50 PM - 1:00 PM
Wednesday 15 December 2021 12:50 PM - 1:00 PM
6 AVAILABLE
6 AVAILABLE
Wednesday 15 December 2021 1:00 PM - 1:10 PM
Wednesday 15 December 2021 1:00 PM - 1:10 PM
6 AVAILABLE
6 AVAILABLE
Wednesday 15 December 2021 1:10 PM - 1:20 PM
Wednesday 15 December 2021 1:10 PM - 1:20 PM
6 AVAILABLE
6 AVAILABLE
Wednesday 15 December 2021 1:20 PM - 1:30 PM
Wednesday 15 December 2021 1:20 PM - 1:30 PM
6 AVAILABLE
6 AVAILABLE
Wednesday 15 December 2021 1:30 PM - 1:40 PM
Wednesday 15 December 2021 1:30 PM - 1:40 PM
Sold Out
Sold Out
Wednesday 15 December 2021 1:40 PM - 1:50 PM
Wednesday 15 December 2021 1:40 PM - 1:50 PM
Sold Out
Sold Out
Wednesday 15 December 2021 1:50 PM - 2:00 PM
Wednesday 15 December 2021 1:50 PM - 2:00 PM
6 AVAILABLE
6 AVAILABLE
Wednesday 15 December 2021 2:00 PM - 2:10 PM
Wednesday 15 December 2021 2:00 PM - 2:10 PM
6 AVAILABLE
6 AVAILABLE
Wednesday 15 December 2021 2:10 PM - 2:20 PM
Wednesday 15 December 2021 2:10 PM - 2:20 PM
6 AVAILABLE
6 AVAILABLE
Wednesday 15 December 2021 2:20 PM - 2:30 PM
Wednesday 15 December 2021 2:20 PM - 2:30 PM
Sold Out
Sold Out
Wednesday 15 December 2021 3:30 PM - 3:40 PM
Wednesday 15 December 2021 3:30 PM - 3:40 PM
Sold Out
Sold Out
Wednesday 15 December 2021 3:40 PM - 3:50 PM
Wednesday 15 December 2021 3:40 PM - 3:50 PM
6 AVAILABLE
6 AVAILABLE
Wednesday 15 December 2021 3:50 PM - 4:00 PM
Wednesday 15 December 2021 3:50 PM - 4:00 PM
6 AVAILABLE
6 AVAILABLE
Wednesday 15 December 2021 4:00 PM - 4:10 PM
Wednesday 15 December 2021 4:00 PM - 4:10 PM
6 AVAILABLE
6 AVAILABLE
Wednesday 15 December 2021 4:10 PM - 4:20 PM
Wednesday 15 December 2021 4:10 PM - 4:20 PM
6 AVAILABLE
6 AVAILABLE
Wednesday 15 December 2021 4:20 PM - 4:30 PM
Wednesday 15 December 2021 4:20 PM - 4:30 PM
Sold Out
Sold Out
Wednesday 15 December 2021 4:30 PM - 5:30 PM
Wednesday 15 December 2021 4:30 PM - 5:30 PM
Sold Out
Sold Out
Wednesday 15 December 2021 4:40 PM - 4:50 PM
Wednesday 15 December 2021 4:40 PM - 4:50 PM
Sold Out
Sold Out
Wednesday 15 December 2021 4:50 PM - 5:00 PM
Wednesday 15 December 2021 4:50 PM - 5:00 PM
Sold Out
Sold Out
Wednesday 15 December 2021 5:00 PM - 5:10 PM
Wednesday 15 December 2021 5:00 PM - 5:10 PM
Sold Out
Sold Out
Wednesday 15 December 2021 5:20 PM - 5:30 PM
Wednesday 15 December 2021 5:20 PM - 5:30 PM
Sold Out
Sold Out
Thursday 16 December 2021 10:00 AM - 10:10 AM
Thursday 16 December 2021 10:00 AM - 10:10 AM
Sold Out
Sold Out
Thursday 16 December 2021 10:10 AM - 10:20 AM
Thursday 16 December 2021 10:10 AM - 10:20 AM
Sold Out
Sold Out
Thursday 16 December 2021 10:20 AM - 10:30 AM
Thursday 16 December 2021 10:20 AM - 10:30 AM
Sold Out
Sold Out
Thursday 16 December 2021 10:30 AM - 10:40 AM
Thursday 16 December 2021 10:30 AM - 10:40 AM
Sold Out
Sold Out
Thursday 16 December 2021 10:40 AM - 10:50 AM
Thursday 16 December 2021 10:40 AM - 10:50 AM
Sold Out
Sold Out
Thursday 16 December 2021 10:50 AM - 11:00 AM
Thursday 16 December 2021 10:50 AM - 11:00 AM
Sold Out
Sold Out
Thursday 16 December 2021 11:00 AM - 11:10 AM
Thursday 16 December 2021 11:00 AM - 11:10 AM
Sold Out
Sold Out
Thursday 16 December 2021 11:10 AM - 11:20 AM
Thursday 16 December 2021 11:10 AM - 11:20 AM
Sold Out
Sold Out
Thursday 16 December 2021 11:20 AM - 11:30 AM
Thursday 16 December 2021 11:20 AM - 11:30 AM
6 AVAILABLE
6 AVAILABLE
Thursday 16 December 2021 11:30 AM - 11:40 AM
Thursday 16 December 2021 11:30 AM - 11:40 AM
Sold Out
Sold Out
Thursday 16 December 2021 11:40 AM - 11:50 AM
Thursday 16 December 2021 11:40 AM - 11:50 AM
6 AVAILABLE
6 AVAILABLE
Thursday 16 December 2021 11:50 AM - 12:00 PM
Thursday 16 December 2021 11:50 AM - 12:00 PM
Sold Out
Sold Out
Thursday 16 December 2021 12:30 PM - 12:40 PM
Thursday 16 December 2021 12:30 PM - 12:40 PM
6 AVAILABLE
6 AVAILABLE
Thursday 16 December 2021 12:40 PM - 12:50 PM
Thursday 16 December 2021 12:40 PM - 12:50 PM
Sold Out
Sold Out
Thursday 16 December 2021 12:50 PM - 1:00 PM
Thursday 16 December 2021 12:50 PM - 1:00 PM
6 AVAILABLE
6 AVAILABLE
Thursday 16 December 2021 1:00 PM - 1:10 PM
Thursday 16 December 2021 1:00 PM - 1:10 PM
6 AVAILABLE
6 AVAILABLE
Thursday 16 December 2021 1:10 PM - 1:20 PM
Thursday 16 December 2021 1:10 PM - 1:20 PM
6 AVAILABLE
6 AVAILABLE
Thursday 16 December 2021 1:20 PM - 1:30 PM
Thursday 16 December 2021 1:20 PM - 1:30 PM
6 AVAILABLE
6 AVAILABLE
Thursday 16 December 2021 1:30 PM - 1:40 PM
Thursday 16 December 2021 1:30 PM - 1:40 PM
6 AVAILABLE
6 AVAILABLE
Thursday 16 December 2021 1:40 PM - 1:50 PM
Thursday 16 December 2021 1:40 PM - 1:50 PM
6 AVAILABLE
6 AVAILABLE
Thursday 16 December 2021 1:50 PM - 2:00 PM
Thursday 16 December 2021 1:50 PM - 2:00 PM
6 AVAILABLE
6 AVAILABLE
Thursday 16 December 2021 2:00 PM - 2:10 PM
Thursday 16 December 2021 2:00 PM - 2:10 PM
6 AVAILABLE
6 AVAILABLE
Thursday 16 December 2021 2:10 PM - 2:20 PM
Thursday 16 December 2021 2:10 PM - 2:20 PM
6 AVAILABLE
6 AVAILABLE
Thursday 16 December 2021 2:20 PM - 2:30 PM
Thursday 16 December 2021 2:20 PM - 2:30 PM
6 AVAILABLE
6 AVAILABLE
Thursday 16 December 2021 3:30 PM - 3:40 PM
Thursday 16 December 2021 3:30 PM - 3:40 PM
6 AVAILABLE
6 AVAILABLE
Thursday 16 December 2021 3:40 PM - 3:50 PM
Thursday 16 December 2021 3:40 PM - 3:50 PM
Sold Out
Sold Out
Thursday 16 December 2021 3:50 PM - 4:00 PM
Thursday 16 December 2021 3:50 PM - 4:00 PM
6 AVAILABLE
6 AVAILABLE
Thursday 16 December 2021 4:00 PM - 4:10 PM
Thursday 16 December 2021 4:00 PM - 4:10 PM
6 AVAILABLE
6 AVAILABLE
Thursday 16 December 2021 4:10 PM - 4:20 PM
Thursday 16 December 2021 4:10 PM - 4:20 PM
6 AVAILABLE
6 AVAILABLE
Thursday 16 December 2021 4:20 PM - 4:30 PM
Thursday 16 December 2021 4:20 PM - 4:30 PM
6 AVAILABLE
6 AVAILABLE
Thursday 16 December 2021 4:30 PM - 4:40 PM
Thursday 16 December 2021 4:30 PM - 4:40 PM
6 AVAILABLE
6 AVAILABLE
Thursday 16 December 2021 4:40 PM - 4:50 PM
Thursday 16 December 2021 4:40 PM - 4:50 PM
6 AVAILABLE
6 AVAILABLE
Thursday 16 December 2021 4:50 PM - 5:00 PM
Thursday 16 December 2021 4:50 PM - 5:00 PM
6 AVAILABLE
6 AVAILABLE
Thursday 16 December 2021 5:00 PM - 5:10 PM
Thursday 16 December 2021 5:00 PM - 5:10 PM
Sold Out
Sold Out
Thursday 16 December 2021 5:10 PM - 5:20 PM
Thursday 16 December 2021 5:10 PM - 5:20 PM
Sold Out
Sold Out
Thursday 16 December 2021 5:20 PM - 5:30 PM
Thursday 16 December 2021 5:20 PM - 5:30 PM
Sold Out
Sold Out
Friday 17 December 2021 10:00 AM - 10:10 AM
Friday 17 December 2021 10:00 AM - 10:10 AM
Sold Out
Sold Out
Friday 17 December 2021 10:10 AM - 10:20 AM
Friday 17 December 2021 10:10 AM - 10:20 AM
Sold Out
Sold Out
Friday 17 December 2021 10:20 AM - 10:30 AM
Friday 17 December 2021 10:20 AM - 10:30 AM
Sold Out
Sold Out
Friday 17 December 2021 10:30 AM - 10:40 AM
Friday 17 December 2021 10:30 AM - 10:40 AM
Sold Out
Sold Out
Friday 17 December 2021 10:40 AM - 10:50 AM
Friday 17 December 2021 10:40 AM - 10:50 AM
Sold Out
Sold Out
Friday 17 December 2021 10:50 AM - 11:00 AM
Friday 17 December 2021 10:50 AM - 11:00 AM
Sold Out
Sold Out
Friday 17 December 2021 11:00 AM - 11:10 AM
Friday 17 December 2021 11:00 AM - 11:10 AM
Sold Out
Sold Out
Friday 17 December 2021 11:10 AM - 11:20 AM
Friday 17 December 2021 11:10 AM - 11:20 AM
Sold Out
Sold Out
Friday 17 December 2021 11:20 AM - 11:30 AM
Friday 17 December 2021 11:20 AM - 11:30 AM
Sold Out
Sold Out
Friday 17 December 2021 11:30 AM - 11:40 AM
Friday 17 December 2021 11:30 AM - 11:40 AM
Sold Out
Sold Out
Friday 17 December 2021 11:40 AM - 11:50 AM
Friday 17 December 2021 11:40 AM - 11:50 AM
Sold Out
Sold Out
Friday 17 December 2021 11:50 AM - 12:00 PM
Friday 17 December 2021 11:50 AM - 12:00 PM
Sold Out
Sold Out
Friday 17 December 2021 12:30 PM - 12:40 PM
Friday 17 December 2021 12:30 PM - 12:40 PM
Sold Out
Sold Out
Friday 17 December 2021 12:40 PM - 12:50 PM
Friday 17 December 2021 12:40 PM - 12:50 PM
6 AVAILABLE
6 AVAILABLE
Friday 17 December 2021 12:50 PM - 1:00 PM
Friday 17 December 2021 12:50 PM - 1:00 PM
6 AVAILABLE
6 AVAILABLE
Friday 17 December 2021 1:00 PM - 1:10 PM
Friday 17 December 2021 1:00 PM - 1:10 PM
6 AVAILABLE
6 AVAILABLE
Friday 17 December 2021 1:10 PM - 1:20 PM
Friday 17 December 2021 1:10 PM - 1:20 PM
6 AVAILABLE
6 AVAILABLE
Friday 17 December 2021 1:20 PM - 1:30 PM
Friday 17 December 2021 1:20 PM - 1:30 PM
6 AVAILABLE
6 AVAILABLE
Friday 17 December 2021 1:30 PM - 1:40 PM
Friday 17 December 2021 1:30 PM - 1:40 PM
6 AVAILABLE
6 AVAILABLE
Friday 17 December 2021 1:40 PM - 1:50 PM
Friday 17 December 2021 1:40 PM - 1:50 PM
6 AVAILABLE
6 AVAILABLE
Friday 17 December 2021 1:50 PM - 2:00 PM
Friday 17 December 2021 1:50 PM - 2:00 PM
Sold Out
Sold Out
Friday 17 December 2021 2:00 PM - 2:10 PM
Friday 17 December 2021 2:00 PM - 2:10 PM
Sold Out
Sold Out
Friday 17 December 2021 2:10 PM - 2:20 PM
Friday 17 December 2021 2:10 PM - 2:20 PM
Sold Out
Sold Out
Friday 17 December 2021 2:20 PM - 2:30 PM
Friday 17 December 2021 2:20 PM - 2:30 PM
Sold Out
Sold Out
Friday 17 December 2021 3:30 PM - 3:40 PM
Friday 17 December 2021 3:30 PM - 3:40 PM
Sold Out
Sold Out
Friday 17 December 2021 3:40 PM - 3:50 PM
Friday 17 December 2021 3:40 PM - 3:50 PM
Sold Out
Sold Out
Friday 17 December 2021 3:50 PM - 4:00 PM
Friday 17 December 2021 3:50 PM - 4:00 PM
6 AVAILABLE
6 AVAILABLE
Friday 17 December 2021 4:00 PM - 4:10 PM
Friday 17 December 2021 4:00 PM - 4:10 PM
6 AVAILABLE
6 AVAILABLE
Friday 17 December 2021 4:10 PM - 4:20 PM
Friday 17 December 2021 4:10 PM - 4:20 PM
Sold Out
Sold Out
Friday 17 December 2021 4:20 PM - 4:30 PM
Friday 17 December 2021 4:20 PM - 4:30 PM
Sold Out
Sold Out
Friday 17 December 2021 4:30 PM - 4:40 PM
Friday 17 December 2021 4:30 PM - 4:40 PM
Sold Out
Sold Out
Friday 17 December 2021 4:40 PM - 4:50 PM
Friday 17 December 2021 4:40 PM - 4:50 PM
Sold Out
Sold Out
Friday 17 December 2021 4:50 PM - 5:00 PM
Friday 17 December 2021 4:50 PM - 5:00 PM
Sold Out
Sold Out
Friday 17 December 2021 5:00 PM - 5:10 PM
Friday 17 December 2021 5:00 PM - 5:10 PM
Sold Out
Sold Out
Friday 17 December 2021 5:10 PM - 5:20 PM
Friday 17 December 2021 5:10 PM - 5:20 PM
Sold Out
Sold Out
Friday 17 December 2021 5:20 PM - 5:30 PM
Friday 17 December 2021 5:20 PM - 5:30 PM
Sold Out
Sold Out
Saturday 18 December 2021 10:00 AM - 10:10 AM
Saturday 18 December 2021 10:00 AM - 10:10 AM
Sold Out
Sold Out
Saturday 18 December 2021 10:10 AM - 10:20 AM
Saturday 18 December 2021 10:10 AM - 10:20 AM
Sold Out
Sold Out
Saturday 18 December 2021 10:20 AM - 10:30 AM
Saturday 18 December 2021 10:20 AM - 10:30 AM
Sold Out
Sold Out
Saturday 18 December 2021 10:30 AM - 10:40 AM
Saturday 18 December 2021 10:30 AM - 10:40 AM
Sold Out
Sold Out
Saturday 18 December 2021 10:40 AM - 10:50 AM
Saturday 18 December 2021 10:40 AM - 10:50 AM
Sold Out
Sold Out
Saturday 18 December 2021 10:50 AM - 11:00 AM
Saturday 18 December 2021 10:50 AM - 11:00 AM
Sold Out
Sold Out
Saturday 18 December 2021 11:00 AM - 11:10 AM
Saturday 18 December 2021 11:00 AM - 11:10 AM
Sold Out
Sold Out
Saturday 18 December 2021 11:10 AM - 11:20 AM
Saturday 18 December 2021 11:10 AM - 11:20 AM
Sold Out
Sold Out
Saturday 18 December 2021 11:20 AM - 11:30 AM
Saturday 18 December 2021 11:20 AM - 11:30 AM
Sold Out
Sold Out
Saturday 18 December 2021 11:30 AM - 11:40 AM
Saturday 18 December 2021 11:30 AM - 11:40 AM
Sold Out
Sold Out
Saturday 18 December 2021 11:40 AM - 11:50 AM
Saturday 18 December 2021 11:40 AM - 11:50 AM
Sold Out
Sold Out
Saturday 18 December 2021 11:50 AM - 12:00 PM
Saturday 18 December 2021 11:50 AM - 12:00 PM
Sold Out
Sold Out
Saturday 18 December 2021 12:30 PM - 12:40 PM
Saturday 18 December 2021 12:30 PM - 12:40 PM
Sold Out
Sold Out
Saturday 18 December 2021 12:40 PM - 12:50 PM
Saturday 18 December 2021 12:40 PM - 12:50 PM
Sold Out
Sold Out
Saturday 18 December 2021 12:50 PM - 1:00 PM
Saturday 18 December 2021 12:50 PM - 1:00 PM
Sold Out
Sold Out
Saturday 18 December 2021 1:00 PM - 1:10 PM
Saturday 18 December 2021 1:00 PM - 1:10 PM
Sold Out
Sold Out
Saturday 18 December 2021 1:10 PM - 1:20 PM
Saturday 18 December 2021 1:10 PM - 1:20 PM
Sold Out
Sold Out
Saturday 18 December 2021 1:20 PM - 1:30 PM
Saturday 18 December 2021 1:20 PM - 1:30 PM
Sold Out
Sold Out
Saturday 18 December 2021 1:30 PM - 1:40 PM
Saturday 18 December 2021 1:30 PM - 1:40 PM
Sold Out
Sold Out
Saturday 18 December 2021 1:40 PM - 1:50 PM
Saturday 18 December 2021 1:40 PM - 1:50 PM
Sold Out
Sold Out
Saturday 18 December 2021 1:50 PM - 2:00 PM
Saturday 18 December 2021 1:50 PM - 2:00 PM
Sold Out
Sold Out
Saturday 18 December 2021 2:00 PM - 2:10 PM
Saturday 18 December 2021 2:00 PM - 2:10 PM
Sold Out
Sold Out
Saturday 18 December 2021 2:10 PM - 2:20 PM
Saturday 18 December 2021 2:10 PM - 2:20 PM
Sold Out
Sold Out
Saturday 18 December 2021 2:20 PM - 2:30 PM
Saturday 18 December 2021 2:20 PM - 2:30 PM
Sold Out
Sold Out
Saturday 18 December 2021 3:30 PM - 3:40 PM
Saturday 18 December 2021 3:30 PM - 3:40 PM
Sold Out
Sold Out
Saturday 18 December 2021 3:40 PM - 3:50 PM
Saturday 18 December 2021 3:40 PM - 3:50 PM
Sold Out
Sold Out
Saturday 18 December 2021 3:50 PM - 4:00 PM
Saturday 18 December 2021 3:50 PM - 4:00 PM
Sold Out
Sold Out
Saturday 18 December 2021 4:00 PM - 4:10 PM
Saturday 18 December 2021 4:00 PM - 4:10 PM
Sold Out
Sold Out
Saturday 18 December 2021 4:10 PM - 4:20 PM
Saturday 18 December 2021 4:10 PM - 4:20 PM
Sold Out
Sold Out
Saturday 18 December 2021 4:20 PM - 4:30 PM
Saturday 18 December 2021 4:20 PM - 4:30 PM
Sold Out
Sold Out
Saturday 18 December 2021 4:30 PM - 4:40 PM
Saturday 18 December 2021 4:30 PM - 4:40 PM
Sold Out
Sold Out
Saturday 18 December 2021 4:40 PM - 4:50 PM
Saturday 18 December 2021 4:40 PM - 4:50 PM
Sold Out
Sold Out
Saturday 18 December 2021 4:50 PM - 5:00 PM
Saturday 18 December 2021 4:50 PM - 5:00 PM
Sold Out
Sold Out
Saturday 18 December 2021 5:00 PM - 5:10 PM
Saturday 18 December 2021 5:00 PM - 5:10 PM
Sold Out
Sold Out
Saturday 18 December 2021 5:10 PM - 5:20 PM
Saturday 18 December 2021 5:10 PM - 5:20 PM
Sold Out
Sold Out
Saturday 18 December 2021 5:20 PM - 5:30 PM
Saturday 18 December 2021 5:20 PM - 5:30 PM
Sold Out
Sold Out
Monday 20 December 2021 10:00 AM - 10:10 AM
Monday 20 December 2021 10:00 AM - 10:10 AM
Sold Out
Sold Out
Monday 20 December 2021 10:10 AM - 10:20 AM
Monday 20 December 2021 10:10 AM - 10:20 AM
Sold Out
Sold Out
Monday 20 December 2021 10:20 AM - 10:30 AM
Monday 20 December 2021 10:20 AM - 10:30 AM
Sold Out
Sold Out
Monday 20 December 2021 10:30 AM - 10:40 AM
Monday 20 December 2021 10:30 AM - 10:40 AM
Sold Out
Sold Out
Monday 20 December 2021 10:40 AM - 10:50 AM
Monday 20 December 2021 10:40 AM - 10:50 AM
Sold Out
Sold Out
Monday 20 December 2021 10:50 AM - 11:00 AM
Monday 20 December 2021 10:50 AM - 11:00 AM
Sold Out
Sold Out
Monday 20 December 2021 11:00 AM - 11:10 AM
Monday 20 December 2021 11:00 AM - 11:10 AM
Sold Out
Sold Out
Monday 20 December 2021 11:10 AM - 11:20 AM
Monday 20 December 2021 11:10 AM - 11:20 AM
Sold Out
Sold Out
Monday 20 December 2021 11:20 AM - 11:30 AM
Monday 20 December 2021 11:20 AM - 11:30 AM
Sold Out
Sold Out
Monday 20 December 2021 11:30 AM - 11:40 AM
Monday 20 December 2021 11:30 AM - 11:40 AM
Sold Out
Sold Out
Monday 20 December 2021 11:40 AM - 11:50 AM
Monday 20 December 2021 11:40 AM - 11:50 AM
Sold Out
Sold Out
Monday 20 December 2021 11:50 AM - 12:00 PM
Monday 20 December 2021 11:50 AM - 12:00 PM
Sold Out
Sold Out
Monday 20 December 2021 12:30 PM - 12:40 PM
Monday 20 December 2021 12:30 PM - 12:40 PM
Sold Out
Sold Out
Monday 20 December 2021 12:40 PM - 12:50 PM
Monday 20 December 2021 12:40 PM - 12:50 PM
Sold Out
Sold Out
Monday 20 December 2021 12:50 PM - 1:00 PM
Monday 20 December 2021 12:50 PM - 1:00 PM
Sold Out
Sold Out
Monday 20 December 2021 1:10 PM - 1:20 PM
Monday 20 December 2021 1:10 PM - 1:20 PM
6 AVAILABLE
6 AVAILABLE
Monday 20 December 2021 1:20 PM - 1:30 PM
Monday 20 December 2021 1:20 PM - 1:30 PM
Sold Out
Sold Out
Monday 20 December 2021 1:30 PM - 1:40 PM