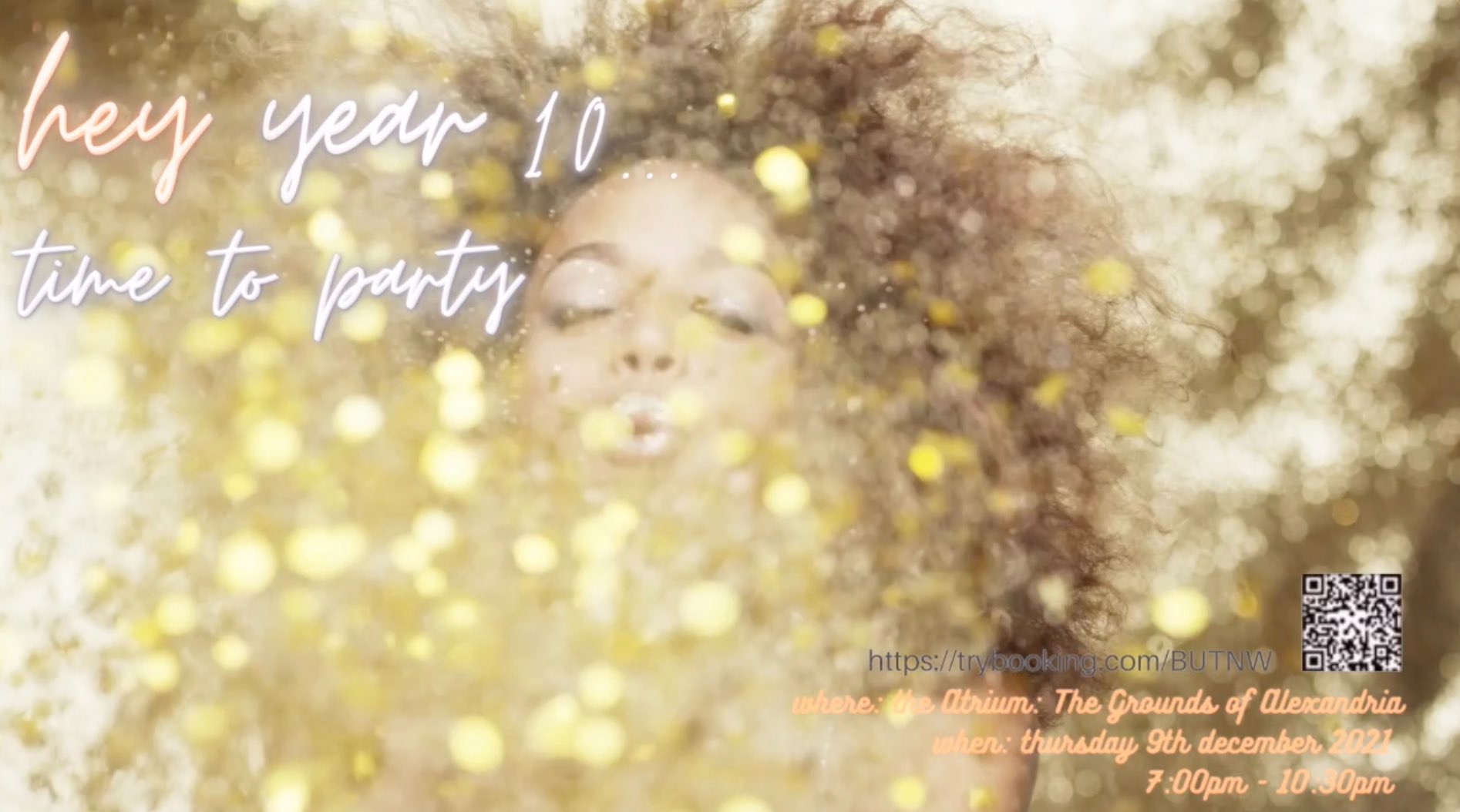 WELCOME TO THE PTF 2021 IGS YEAR 10 FORMAL!
Thursday 9 December 2021 7:00 PM - 10:30 PM (UTC+11)
Location
The Atrium at The Grounds of Alexandria
7a/2 Huntley St, Alexandria NSW 2015
Dear Year 10 Families,
We look forward to a wonderful evening at the Year 10 Formal (2021) from 7.00-10.30pm.
Tickets can be purchased for $125 each from now until 11 November 2021.
You will need to include the detail of your child and any guest at the time of purchase including any allergies or dietary requirements. You must also include the name and contact details of an adult that will be available on the evening to act as an 'Emergency Contact'.
All tickets are $125 per person. This covers venue hire, security guards, coat check, DJ, food and drinks.
Please note: If the event is cancelled due to Covid-restrictions, the event will be rescheduled to 2022 but each tickeholder will need to pay a further $20 to rollover their ticket to 2022 (due to the contract requirements of the venue). There will be a check-in at the event to ensure that everyone attending has bought a ticket.
No ticket, no entry, no exceptions.
By purchasing a ticket you agree to comply with the following terms and conditions.
General conditions
By purchasing this ticket, I (the ticketholder) agree to the following Terms and Conditions:
The ticketholder must abide by the IGS values and Code of Conduct.
The Year 10 Formal is an alcohol-free, drug-free and smoke-free event. Attendees will be refused entry or asked to leave if intoxicated or engaging in inappropriate, illegal or unsafe behaviour. Inappropriate or unacceptable behaviour will result in a call to the applicable adult Emergency Contact to collect their child and guest immediately.
Ticketholders must remain inside the venue. Once a ticketholder leaves the event, they will not be permitted to re-enter the event. All ticketholders must ensure that they check out of the event with the event organisers.
A bag check will be conducted on entry. Any large bags and jackets must be cloaked until the end of the event.
Ticketholders are responsible for their own transportation to and from the event. After 10:30 pm, neither the Year 10 Formal event organisers nor the venue will be responsible for any students or guests.
At the time of booking, a parent or carer must be nominated for each ticketholder who will collect their child (or guest) from the venue at or before 10:30 pm and will be available to attend the event at short notice, if required. A phone number for a responsible parent/carer must be provided for each ticketholder at the time of booking.
Please note that the Year 10 Formal is a PTF event: it is not an IGS school event.
Covid-19 conditions
It is a condition of purchasing this ticket that the ticket holder:
1. Does not have any Covid-19 symptoms at the time of the event and agrees to a temperature check on entry
2. Must be double-dose vaccinated for Covid-19 and will provide proof upon entry, OR
3. Must provide a duly authorised exemption certificate and a negative PCR test 72 hours or less BEFORE arriving at the event
4. Will comply with all requirements of any relevant Public Health Order imposed by the NSW Government in force at the time of the event e.g., masks are required to be worn indoors.
On arrival, all students and guests must use The Grounds QR Code check-in service for COVID contact tracing purposes.
Cancellations and refunds
Tickets are non-refundable and non-transferable (to another person).
Please appreciate that in the current Covid-19 pandemic there is a significant chance that the event may not be able to proceed on 9 December 2021 as planned. If the event is cancelled more than 5 days out from the event due to Covid-related concerns, the event will be rescheduled to another date as early as possible in 2022. Tickets will be valid for the new date. However, if cancellation occurs less than 5 days from the event, the event will be rescheduled as described above, but each ticket holder will be required to pay a further $20 (due to the cancellation conditions in our contract with the venue). Failure to pay the additional $20 will result in forfeiture of the ticket.
The terms and conditions are also printed on the back of the ticket.
If you have any questions or concerns, please feel free to contact any of us, or email ptf@igssyd.nsw.edu.au.
Thank you! It's going to be a great night.
Susanna, Susanne, Lynda, Jackie, Karen, Ellen, Lisa, Majida & Virginie
PTF - Year 10 Formal Organisers
Contact Details
Karen Roberts (Lola's Mum) 0419 361 453

Siobhan Hannan (Lulu's Mum) 0407 920 876

Susanna Kipping (Scarlett's Mum) 0419 540 847

Susanne Pini (Ava's Mum) 0414 765 012

Lynda Hale (Oliver's Mum) 0431 695 965

Jackie Munn (Amelia's Mum) 0413 360 922

Ellen Tonkin ( Hattie's Mum) 0418 355 369

Lisa Ogle (AJ's Mum) 0409 231 999

Majida al Hatu (Laith's Mum) 0412 175 765

Virginie Matine (Iris's Mum) 0421 575 952