FULL DAY WORKSHOP WITH ARTIST ASHLEY HAY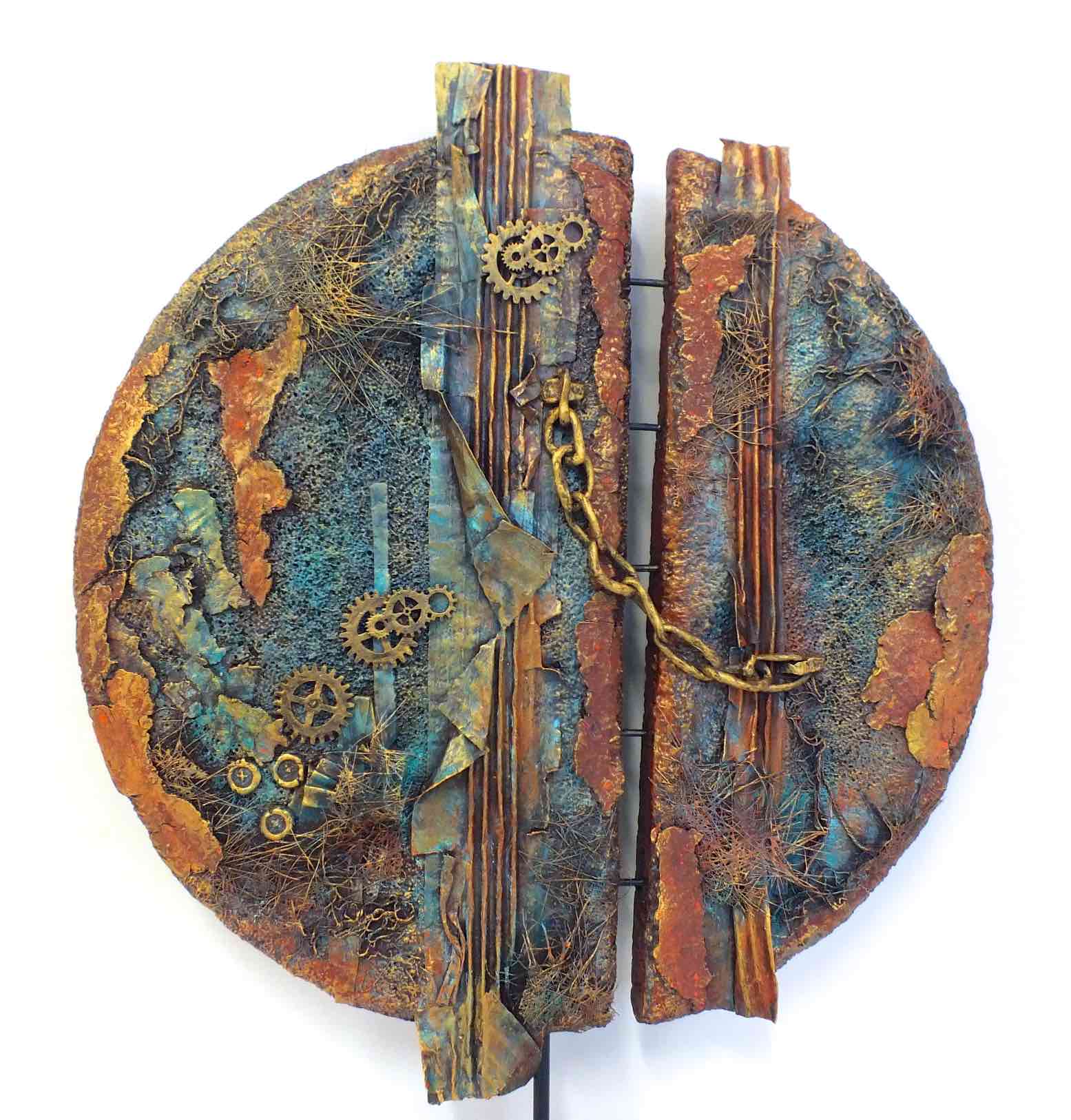 Saturday 5 March 2022 9:00 AM - 4:30 PM (UTC+08)
If you LOVE MIXED MEDIA, STEAMPUNK or RUSTY COLOURS, you will LOVE this workshop!

Perfect for beginners or beyond, you will be guided step by step through the process as you explore a diverse range of techniques to create "Rust Effects" with Powertex. If you are keen to discover how you can incorporate paper and wood embellishments with Powertex and Stone Art, to achieve amazing textural effects in you artwork, then this workshop is for you!!! You will be AMAZED by what you create!
Join us today... you are going to LOVE this workshop!
In this workshop you will learn:
WHAT Powertex is and how to you can use it
The ART of LAYERS and the difference it makes to your finished artwork
How to work with papers and Powertex
How to MIX Stone Art Clay
How to make a 'CRACKLED' clay effect
How to make a RUSTIC CHAIN that looks like real metal
How to create FAUX Rust Effects in your artwork with a professional finish
The JOY of creating with others
Cost: $165 (40cm disc)
(Includes tuition and all materials)
About Ashley:
Artist & Importer ​Ashley Hay conducts the majority of art classes at Powertex Australia. As a Master Trainer in Powertex, Ashley has a wealth of knowledge to impart to workshop participants and loves inspiring others to create. In her workshops you are guaranteed success whether you are a beginner or professional artist... you will be amazed at what you create. Experience the difference... and walk away with an incredible artwork that you've made yourself! Join Ashley... and start creating today! Book now...
Location
Powertex Australia
230 Safety Bay Rd, Safety Bay WA 6169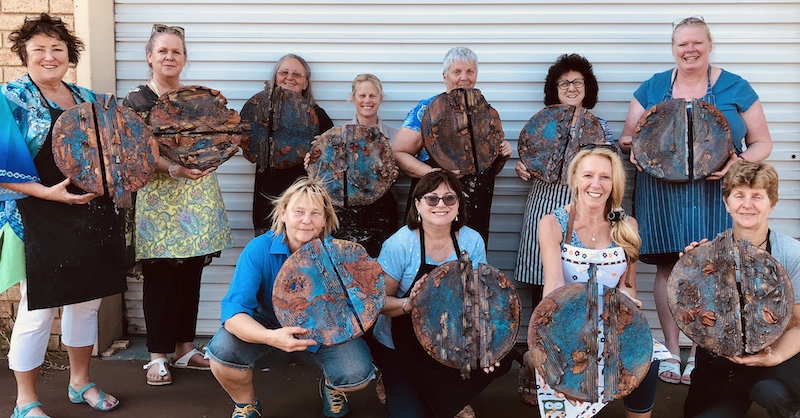 COVID-19 COMPLIANCE
For everyone's safety, as per government guidelines, the studio has a COVID-19 Safety Plan in place.
Participants will have their own workstation and are asked to maintain social distancing throughout the day.
We look forward seeing you in the studio for some creative FUN!