BUMS Bluegrass Jam & Workshop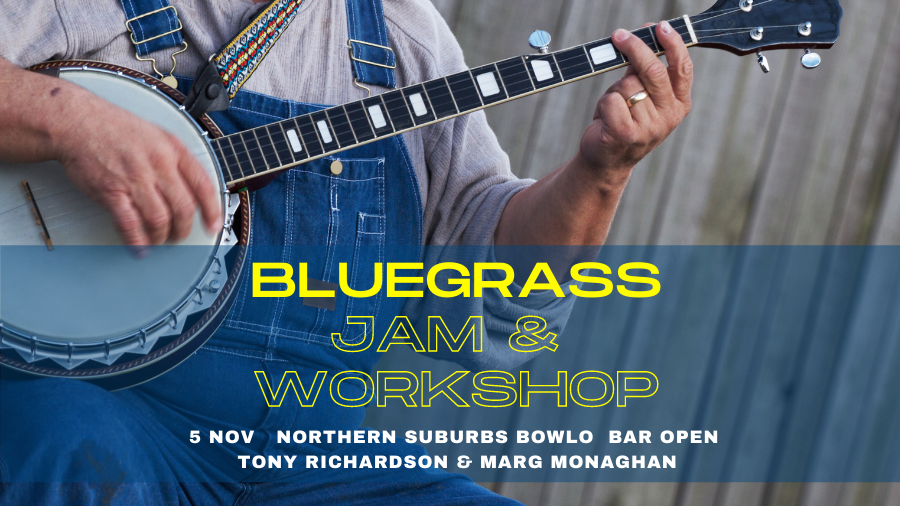 Join Tony Richardson and Marg Monaghan at a Jam exploring the Bluegrass style. Dabble a bit with your uke, workshopping songs along the way. Add to your repertoire and expand on your playing skills. Aimed at intermediate players, ALL levels are welcome but you need to know your basic chords and be able to match a strum pattern to get by! Warning: NO chords taught in this workshop, and it could be the quickest strumming you've ever attempted!
1. The basics of traditional bluegrass

2. How to best play it on your Ukulele

3. How to fit in at a bluegrass jam

4. A little of the circle of fifths

5. How to form a bluegrass band that emulates the sound of a traditional bluegrass band

6. We'll play lots of bluegrass songs

7. We'll explore the songs a little along the way
Everything else you need to know about (what to bring etc.) can be found in this post on BUMS Inc BUMS Bluegrass Jam & Workshop
BUMS financial members get 50% discount with promo code. Check your email 25 October 2021, subject: Members Promo Code for November Ukulele Workshops.
Location
Northern Suburbs Bowls Club
175 Edinburgh Castle Road, Wavell Heights, Brisbane QLD 4012
The bar is open. Welcome to bring food.
Contact Details