KYWA SUMMER SOLSTICE 2021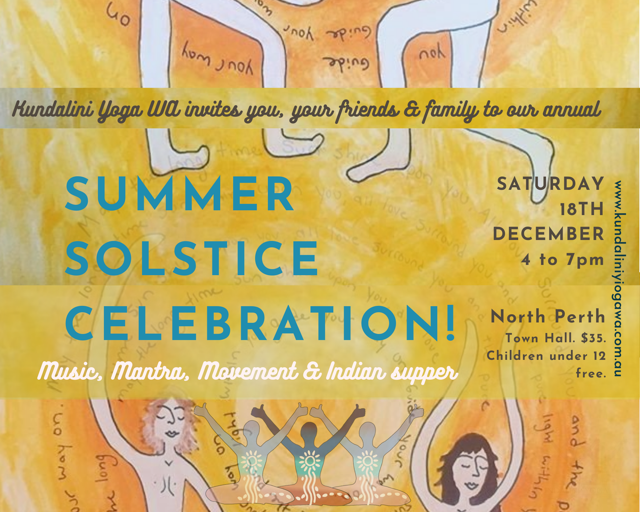 Kundalini Yoga WA Summer Solstice event with live music, chanting, singing ,dancing and a delicious supper afterwards. All are welcome and do not have to be yoga practitioners.
All children under 12 are free.
Kundalini Yoga is an awareness of the self and opens our hearts to experience joy, love and happiness.
Location
North Perth Town Hall
26 View Street, North Perth WA 6006
Contact Details