Little Dum Dum Club - Live Heathcote podcast (SOLD OUT)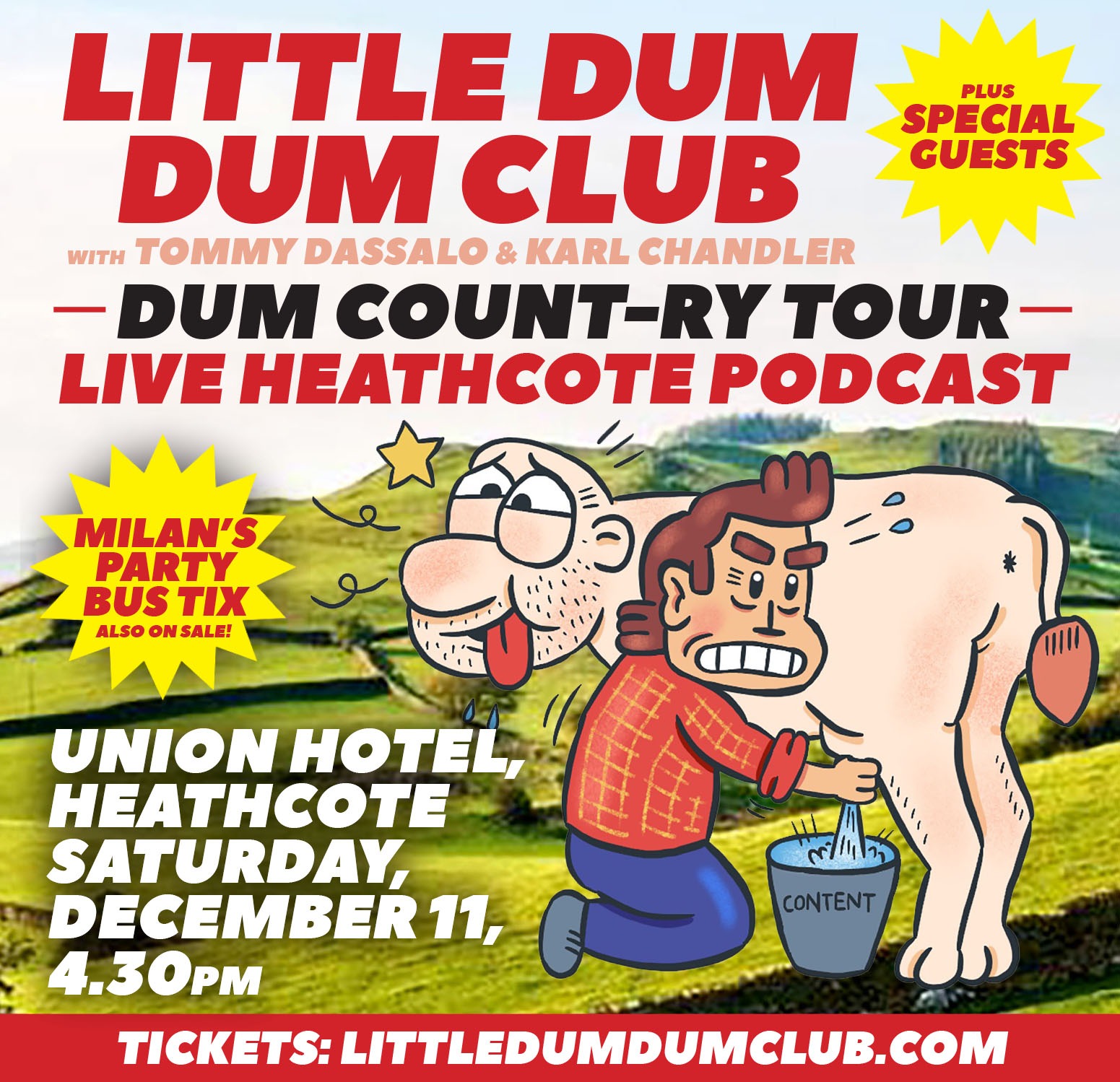 ROAD TRIP! We're getting out of the city, and into the (dumb) count-ry!
We're gonna soak up the fresh air and horny farm animals in Heathcote,
Drag up some special guests, and do our absolute best not to get bashed by the locals.
You can make your own way there, or, catch the Milan Party Bus!
Saturday 11 December 2021 4:30 PM - 5:45 PM (UTC+08)
Location
Union Hotel
171 High Street, Heathcote Vic 3523
Contact Details