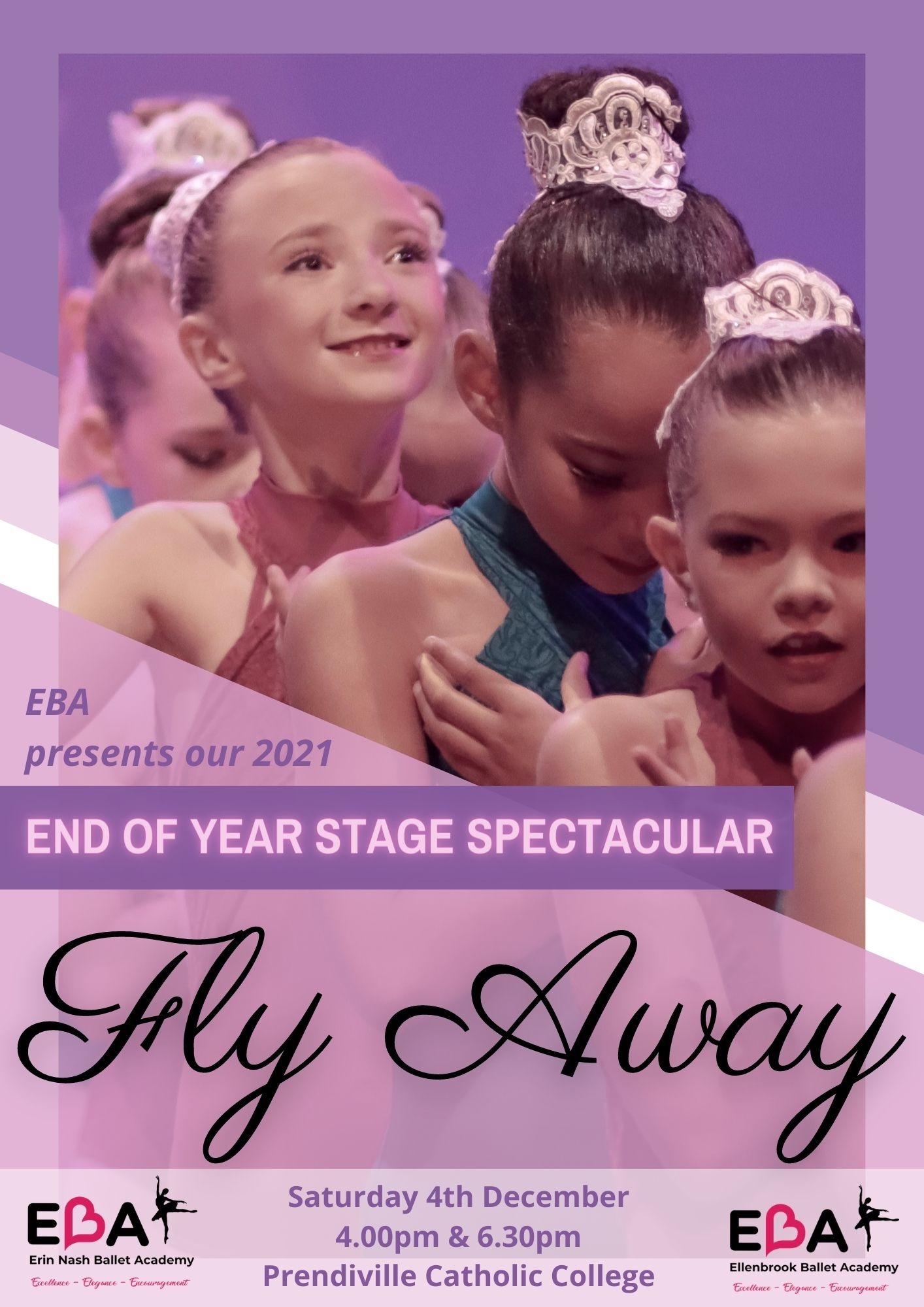 VENUE:
Prendiville Catholic College
Pendiville Ave
Ocean Reef, WA 6027
Date: Saturday 4th December 2021.

Time: Performance 1 - 4-530pm
Performance 2 -6.30-7.45pm
Each show is an exact replica of each other, we simply perform it twice.
Simply choose the show that suits your schedule to watch, or maybe a goo idea for your family is that Mum & Dad watch one show and Grandma and Grandpa watch the second show.
CONTACT DETAILS: 0410500211 or admin@ellenbrookballet.com