Andy Seymour - SUN - The Music Melting Pot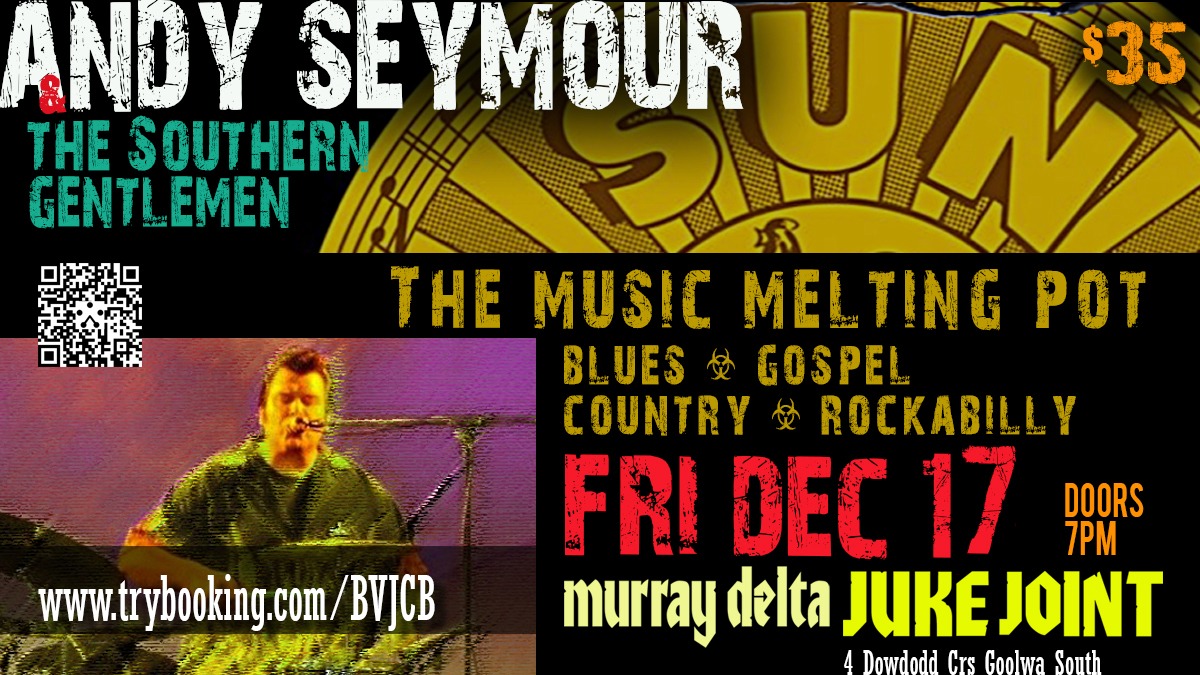 In the early 50's Sam Phillips put Sun Records in the spotlight as he began recording Artists that would shape history. Known as the Birthplace of Rock n Roll, Sam recorded Rhythm & Blues, Country, Gospel & most prolifically, "Rockabilly", a melding of them all by a young singer called Elvis.
Andy Seymour pays tribute to those formative years with a fascinating blend of stories and songs from back in the day, backed by The Southern Gentlemen adding to the authenticity.
Location
Murray Delta Juke Jolint
4 Dowdodd Crs, Goolwa South SA 5124
Contact Details