The Joy of Giving Xmas teaching and xmas lunch in person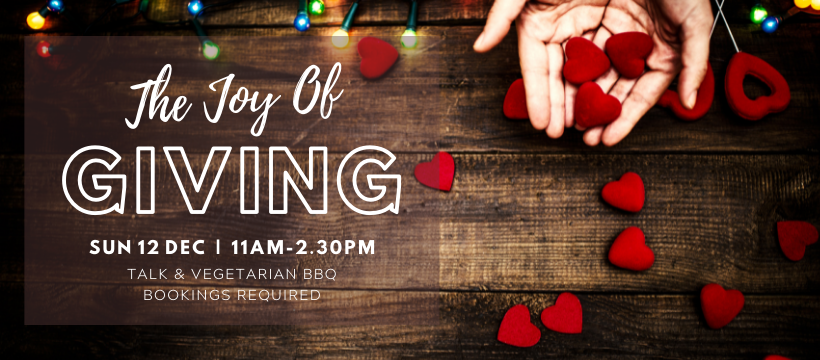 A generous heart gives rise to deep joy within ourselves and brings so many benefits to others.
However, sometimes, especially around this time of year, 'giving' can feel stressful and expensive! Our 'giving' may even come with a sense of regret.
In this talk, Kadam Mick will explain how we can give joyfully without any sense of loss or regret. Everyone is welcome; in-person places are limited.
Sunday 12 December 2021 11:00 AM - 12:00 PM (UTC+11)
Location
Losang Dragpa Kadampa Buddhist Centre
Mayfield NSW, 36 Texas St, Mayfield NSW 2304
Contact Details