Green Tara Retreat 31 Dec 2021 - 1 Jan 2022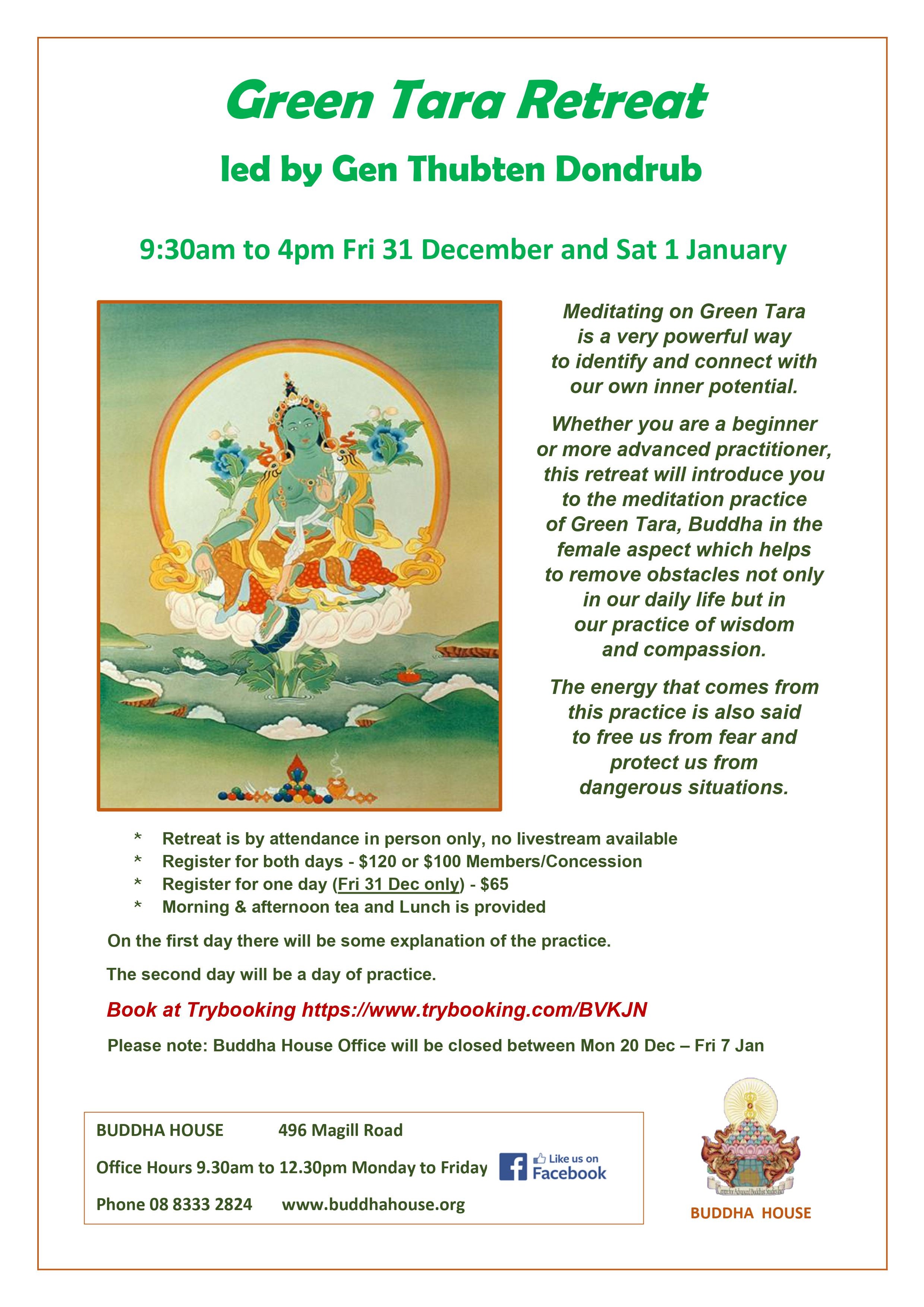 Meditating on Green Tara is a very powerful way to identify and connect with our own inner potential.
Whether you are a beginner or more advanced practitioner, this retreat will introduce you to the meditation practice of Green Tara, Buddha in the female aspect which helps to remove obstacles not only in our daily life but in our practice of wisdom and compassion.
The energy that comes from this practice is also said to free us from fear and protect us from dangerous situations.
31 Dec-1 Jan 9:30-4pm, arrive by 9:15am
Location
Buddha House
496 Magill Road, Magill South Australia 5072