Torma making weekend workshop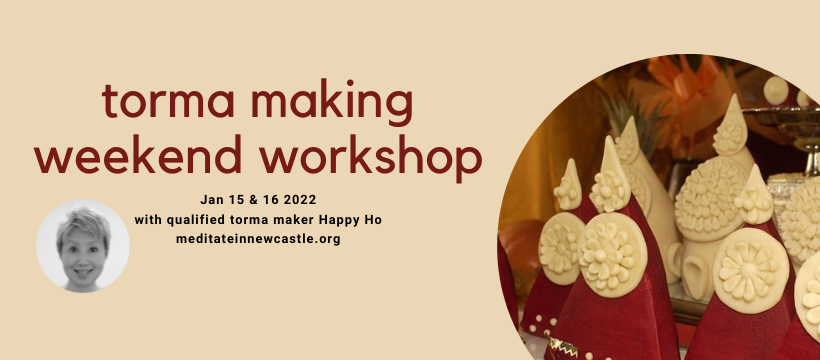 Tormas are traditional food offerings (usually made of marzipan or fondant) that are offered to the Buddhas in various ritual practices and prayers such as empowerments, retreats and chanted prayers. Representing an offering of great bliss, tormas can range from very simple to exquisitely beautiful.
This course will allow each student to create their own tormas and then in the future create tormas for various puja's and events at their Centre.
Location
Losang Dragpa Kadampa Buddhist Centre
Mayfield NSW, 36 Texas St, Mayfield NSW 2304
Contact Details