RUN FOR YOUR WIFE By Ray Cooney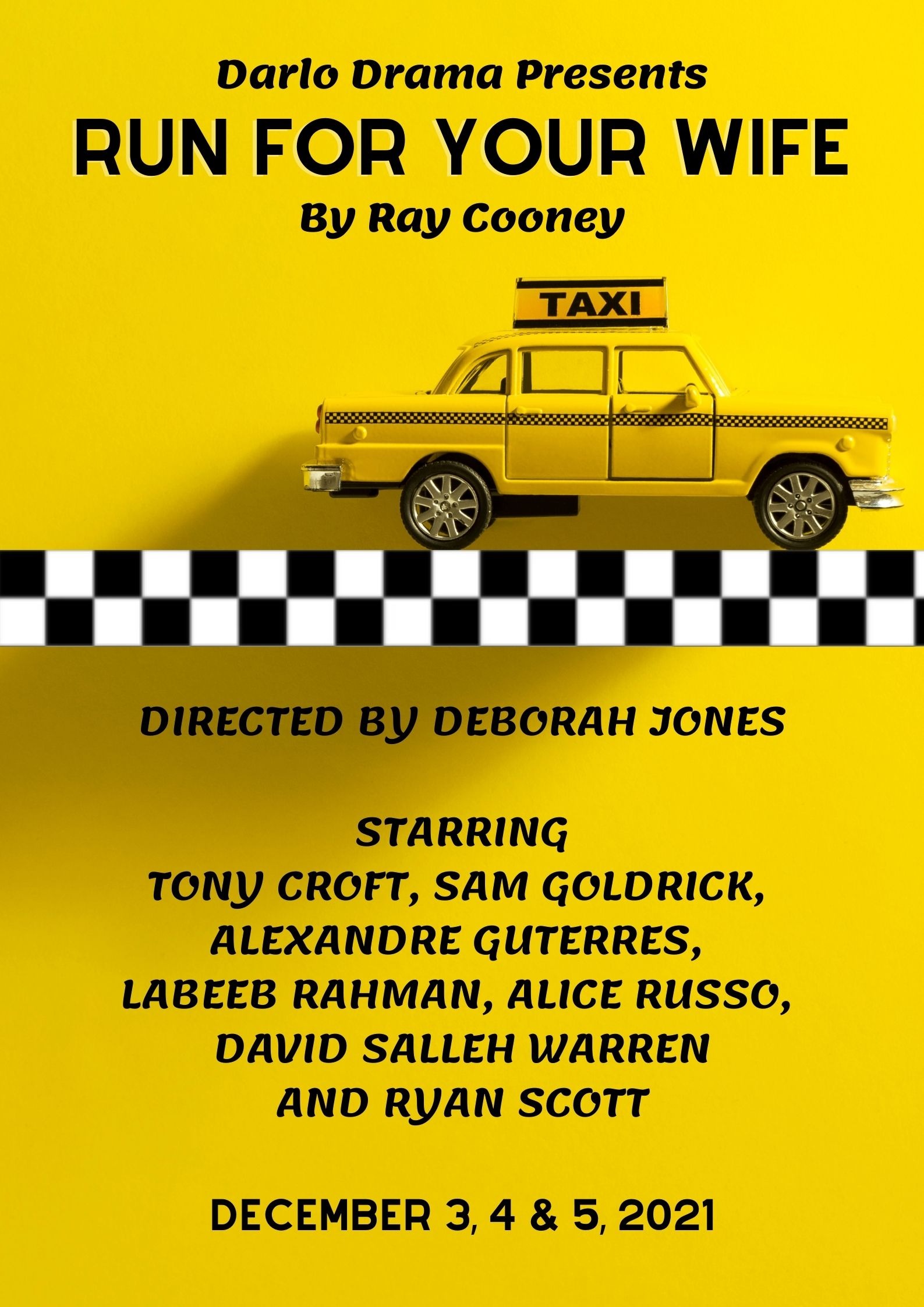 A London cab driver, John Smith, has two lives, complete with two different wives, Mary and Barbara. He manages to juggle them both without arousing suspicion. When he gets caught up in a mugging, and wakes up in a hospital John is forced to deal with explaining things to both of his wives!

Directed by Deborah Jones, starring Tony Croft, Sam Goldrick, Alexandre Guterres, Labeeb Rahman, Alice Russo, David Salleh Warren and Ryan Scott.
Friday 3 December 2021 - Sunday 5 December 2021 (UTC+11)
Location
Darlo Drama
Level 1, 16-18 Oxford Square, Darlinghurst NSW 2010
Contact Details