Freedom from fear online with Gen Rabten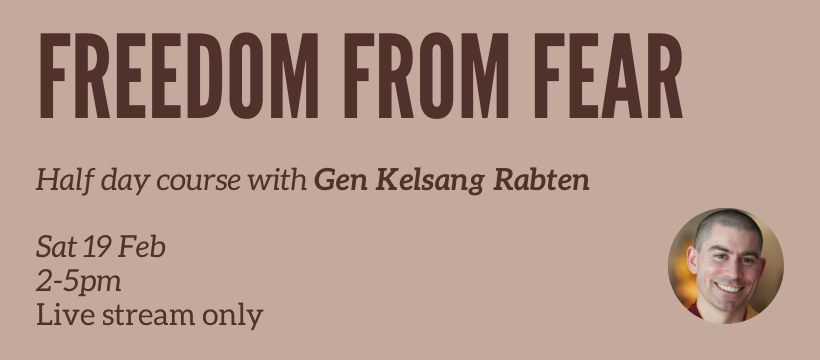 We have many fears-fear of death, fear of being separated from people we love, fear of losing control, fear of commitment, fear of failure, fear of rejection, fear of losing our job, the list is never-ending!

On this half day course, Gen Kelsang Rabten will explain why we experience fear, where it comes from and how to reduce and finally overcome it. This course is suitable for everyone. No previous experience required.
Location
Online event access details will be provided by the event organiser

Contact Details